This post strays a bit from typical Seakettle fare, but it's too cute not to share! Check out the package that arrived on my doorstep: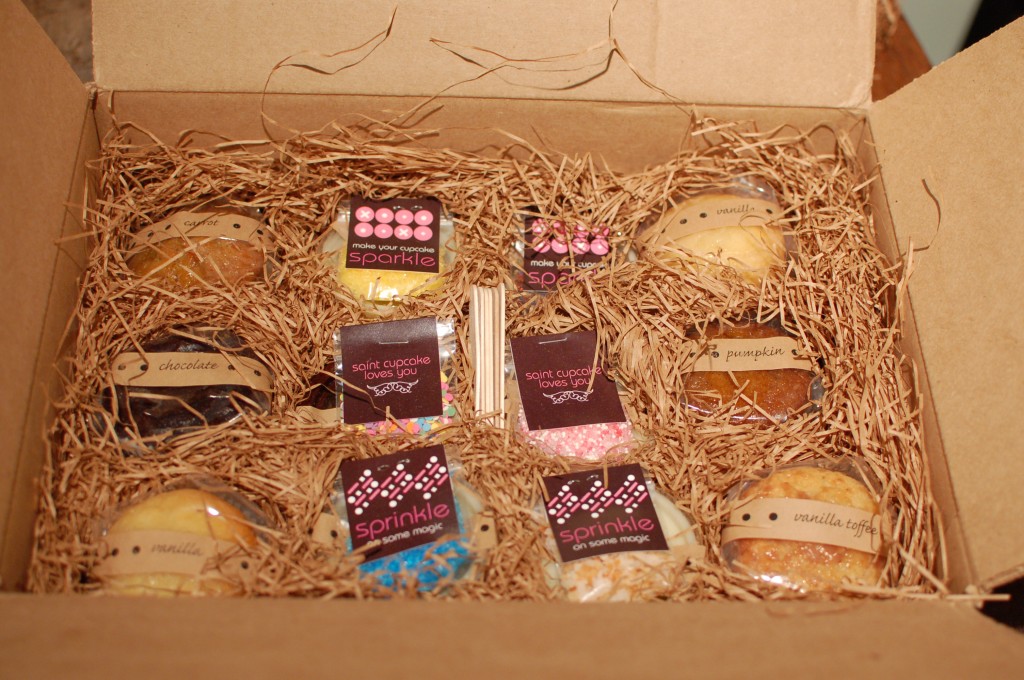 (The nighttime picture doesn't really do it justice.)
A half dozen delicious cupcakes with frostings and sprinkles to match! My brother sent these from Saint Cupcake — a cupcakery we visited on our trip to Portland. (They have amazing cream cheese frosting!)
The individually-wrapped cupcakes (custom-picked by my brother) each come with a mini tub of frosting and tiny bag of sprinkles. Cupcakeries should always let their customers choose and apply the sprinkles! It's fun!
Yum. I fully intended to take a half-eaten photo, but they just disappeared!