4 Dec
I've been looking for easy, homemade Christmas decorations. We haven't amassed much of a collection and simplicity is important when you spend half your holidays out of town (as we always do)! There is an abundance of rosemary in the garden here, so I made this mini wreath complete with mini pine cones (which I love!) for our door. It goes nicely with our super tall and skinny Christmas tree, and the fragrance is a great bonus!
Supplies:
3 feet of heavy, flexible wire (strong enough to hold it's shape, but not as thick and rigid as coat hangers)
Bunch of rosemary
Ribbon
Any additional embellishments, like pinecones or bells
1. Bend wire in half. Twist the two strands around each other several times (this creates places to tuck the rosemary).
2. Wrap the ends together to secure the circle.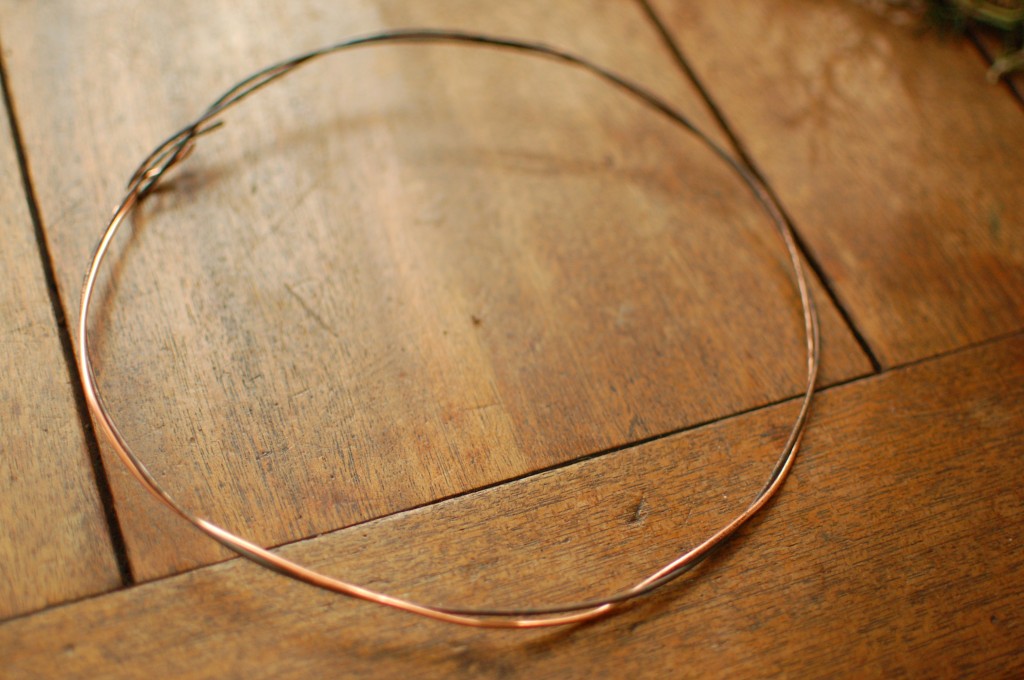 3. Tuck the ends of each piece of rosemary into the wire. Occasionally, I'd also wrap the rosemary around the wreath a few times. (Sorry there aren't really photos of this. Once I got going, I forgot to document!) The goal is a full and even wreath, hiding as much of the wire as possible.
4. I used a long piece of ribbon to attach the wreath to a hook on the back of our door, by essentially making a huge loop. Then I added the bow separately to the front and tied on the mini pine cones with twine. Customize to your heart's content!