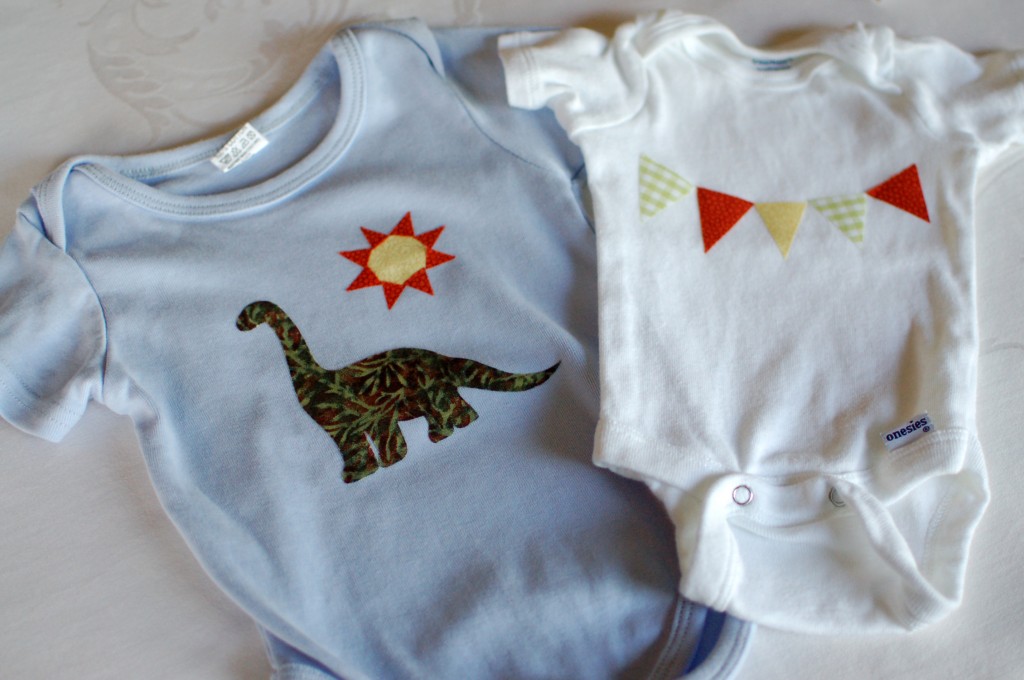 Using scraps of fabric and iron-on fusible webbing is an easy way to decorate tops and tote bags! At my friend's baby shower, each guest had a chance to make a special onesie for the baby. We made it even easier for guests by doing the first three steps ahead of time and by providing them with a range of "baby boy" shapes to use as templates!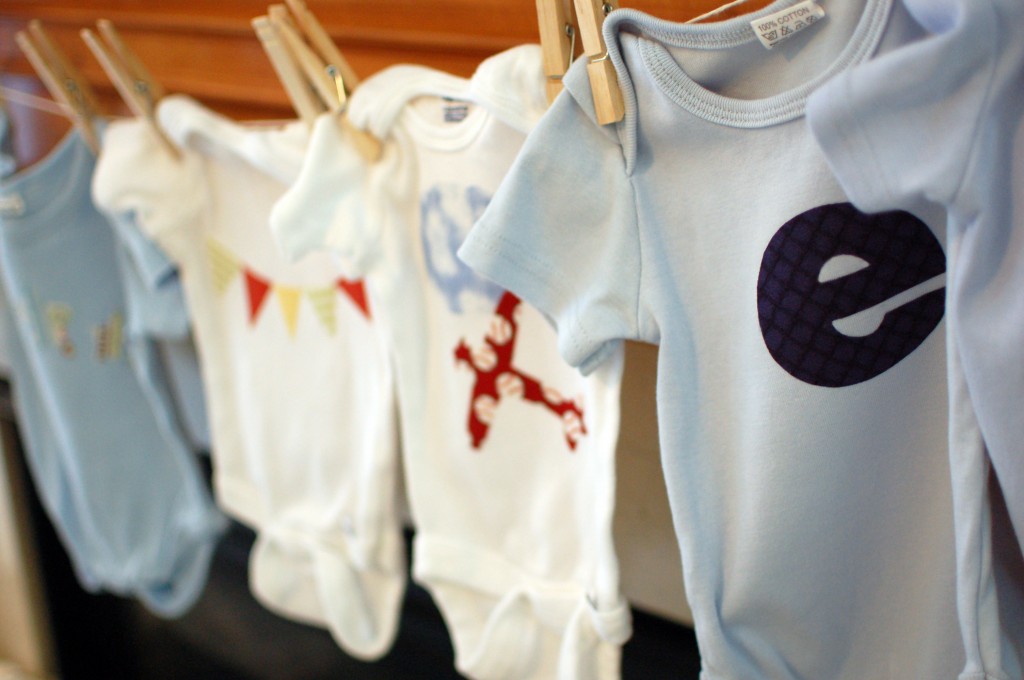 Supplies:
Fabric to decorate (onesie, t-shirt, pillowcase, bib, tote bag etc!)
Pre-washed/shrunken fabric scraps
Fusible webbing like HeatNBond or Wonder Under
Iron and ironing board
Fabric scissors
Pencils
Needle and matching thread (optional, but recommended for items that will receive heavy wear)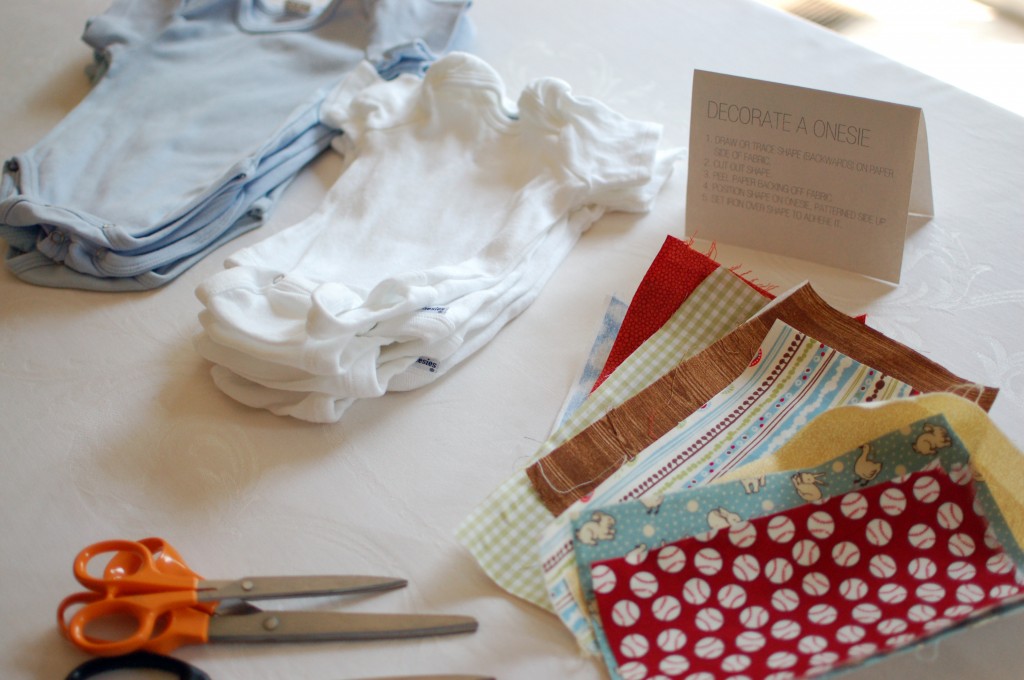 1. Pr-heat iron on silk setting.
2. Cut fusible webbing into a rectangle about the same size as fabric scrap.
3. Set fusible webbing, paper side up, on the back of the fabric. Iron lightly for 1-2 seconds.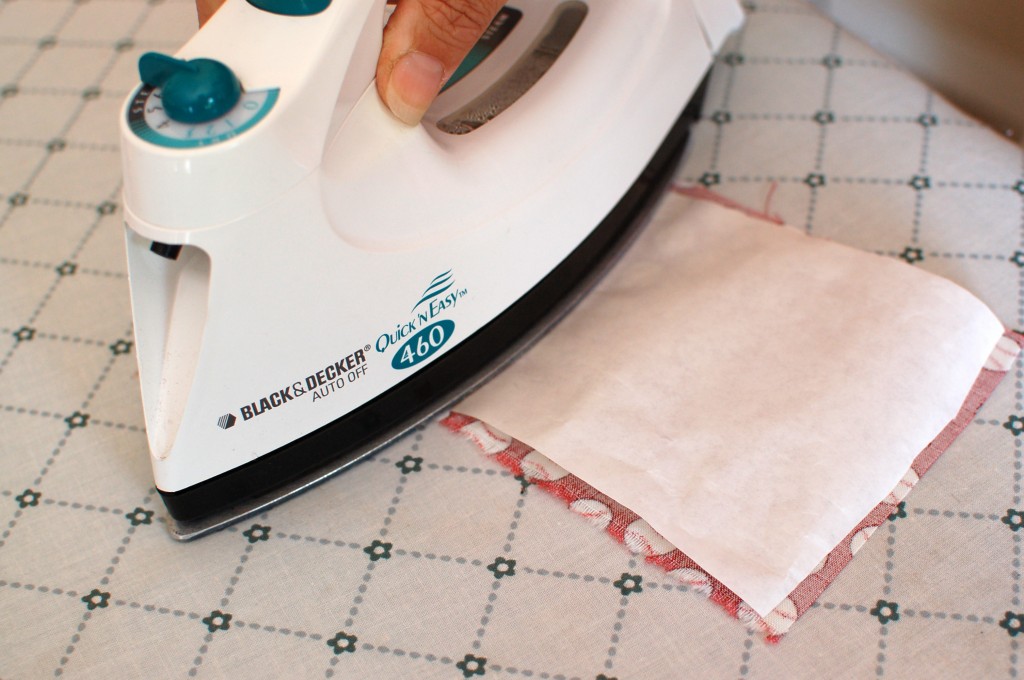 4. Draw or trace shapes onto the paper backing. The final ironed-on shape will be a mirror image, so be sure to draw your letters or other directional shapes backwards.
5. Cut out shape.
6. Peel off backing paper.
7. Place shape right-side up on the onesie in desired spot. Set with iron, 3-5 seconds.
8. Optional: For an ultra long-lasting hold, stitch around the edges of the fabric.