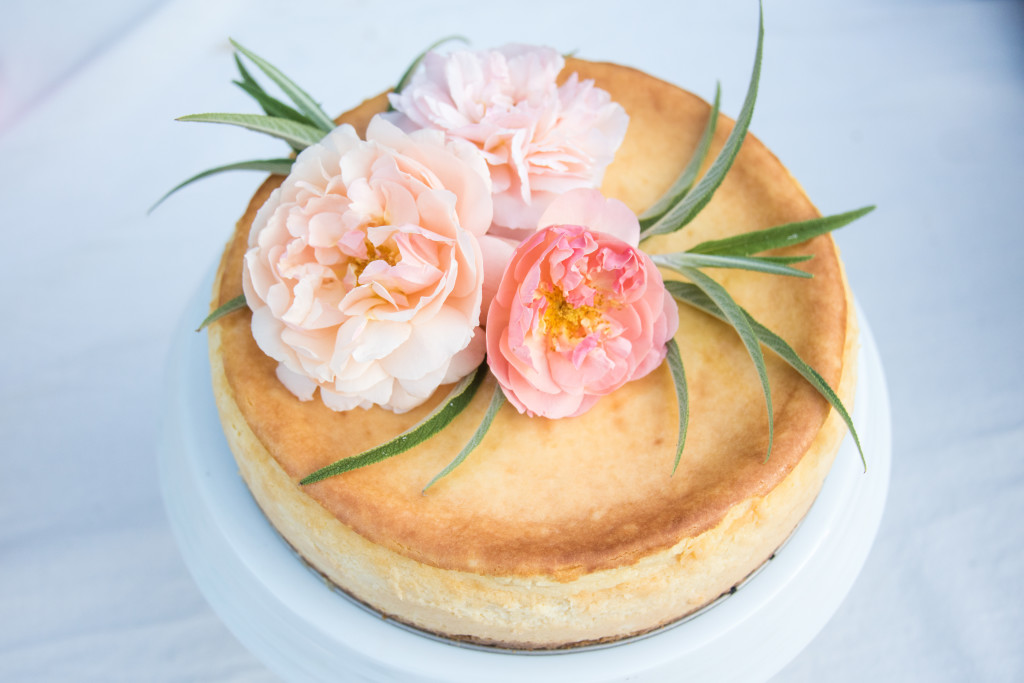 I might as well rename this blog "I love cheesecake."
I can't help it! Cheesecake is the perfect make-ahead, crowd-pleasing dessert. It doesn't require frosting and it comes out of the freezer as good as fresh.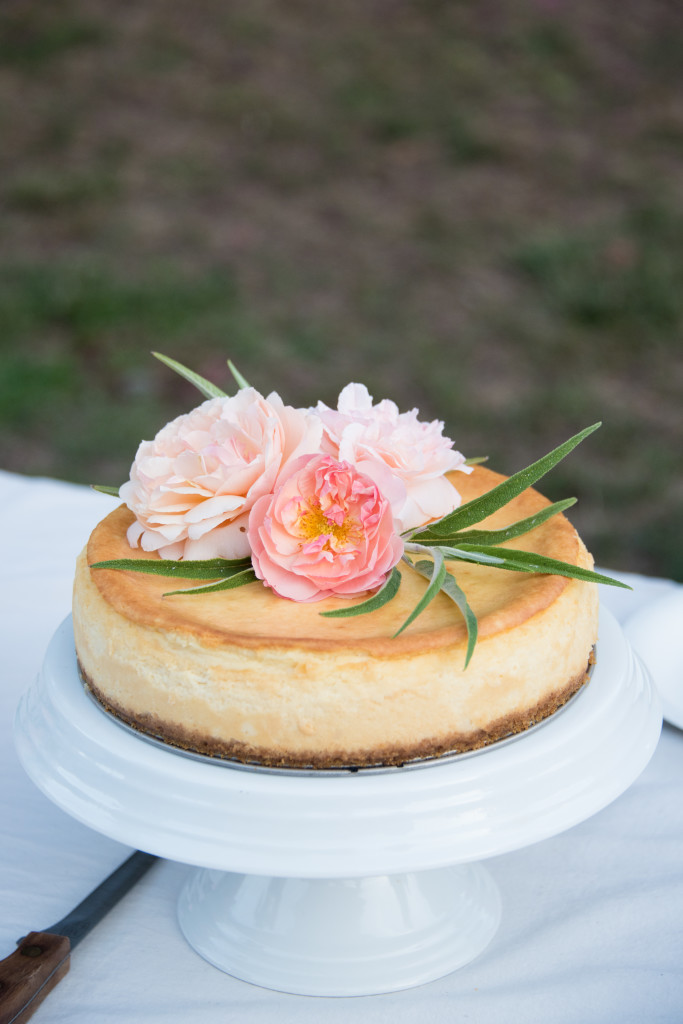 For this pink and gold birthday party, I knew I wanted a cheesecake with a plain top (for decorating), but I didn't want a plain cheesecake. I used my go-to cheesecake recipe, but used this recipe for the filling (minus lemon). It became a lovely new cheesecake to add to my rotation.
The (well-washed) flowers from the garden were such an easy, pretty decoration. Perfect for Easter, a bridal shower or just a dinner party!