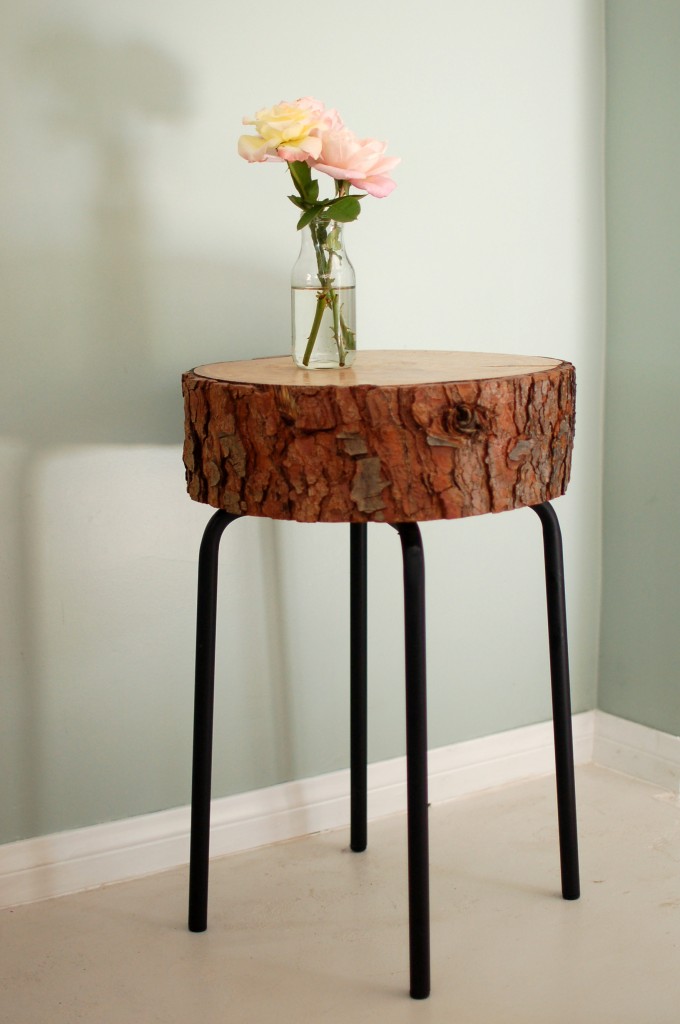 Note: Greg's back!
There's nothing unusual about an end table that's made from a chunk of tree; in fact, you probably own a few yourself. Things start to get exciting, however, when you can still see the bark and count the rings to find its age! Tree decor is everywhere these days — from branch chandeliers and coat hooks to log pedestals and candle holders. When Jennifer and I saw these log side tables in Domino magazine (Ippolita's Cigarette), we had to have one (or two or three).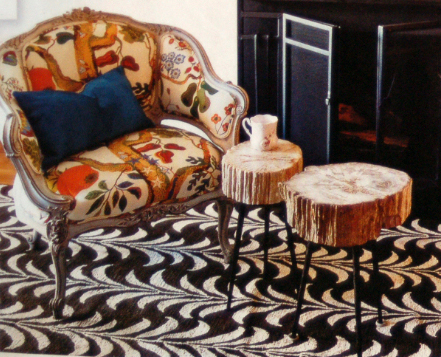 The only trouble was the exorbitant $1,100 starting price. Each. (In comparison, the most expensive piece of furniture we own is the IKEA Malm bed we bought secondhand via Craigslist in Atlanta.) So we decided to do things the old-fashioned way and turn a little elbow grease and a cannibalized IKEA stool into our own log table.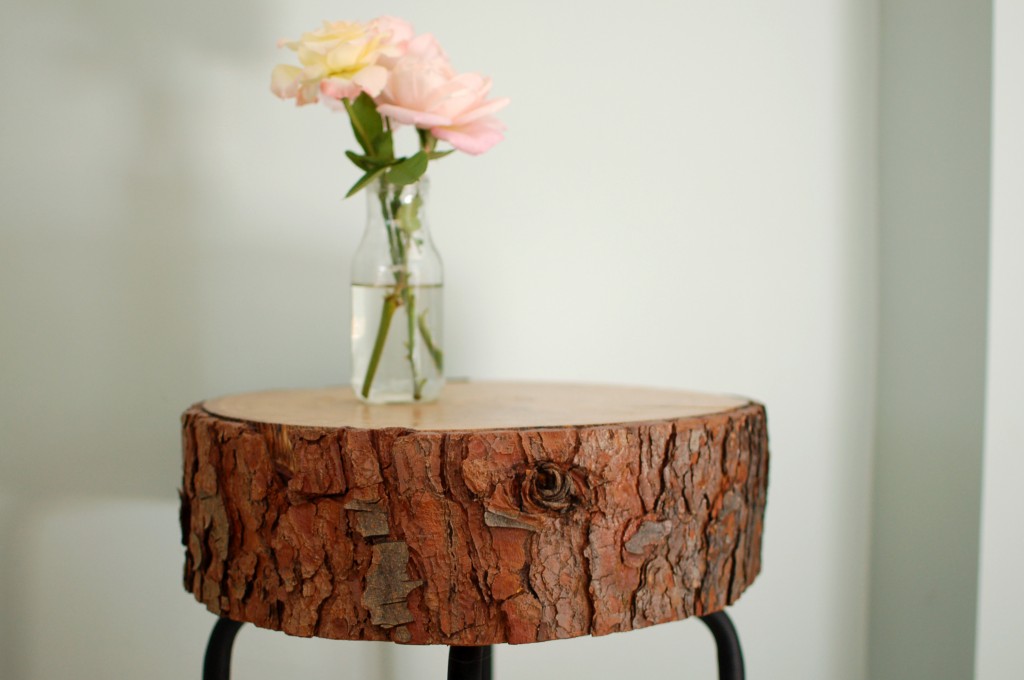 The first order of business was acquiring the log. My parents burn a fair amount of wood both for grilling humongous burgers and to ward off those frigid Southern California winters. Consequently, my dad is always willing to stop for free firewood someone has put out by the curb, including this large section of downed pine they let us scavenge from their wood pile.
The next step was to cut a five inch slice of the wood for the table top. This is best accomplished with a chain saw, which is great for cutting logs but leaves the wood rough and uneven. To level out the surface, I broke out the belt sander. Belt sanders wear down wood very quickly, which makes them great for leveling uneven spots but (at least in my hands) leaves behind imperfections of their own. So after approximately leveling the surface with the belt sander, I took an orbital sander to it, beginning with 80 grit to remove the belt sander marks. I gradually increased the grit, ending with 200 to give it a nice, smooth finish.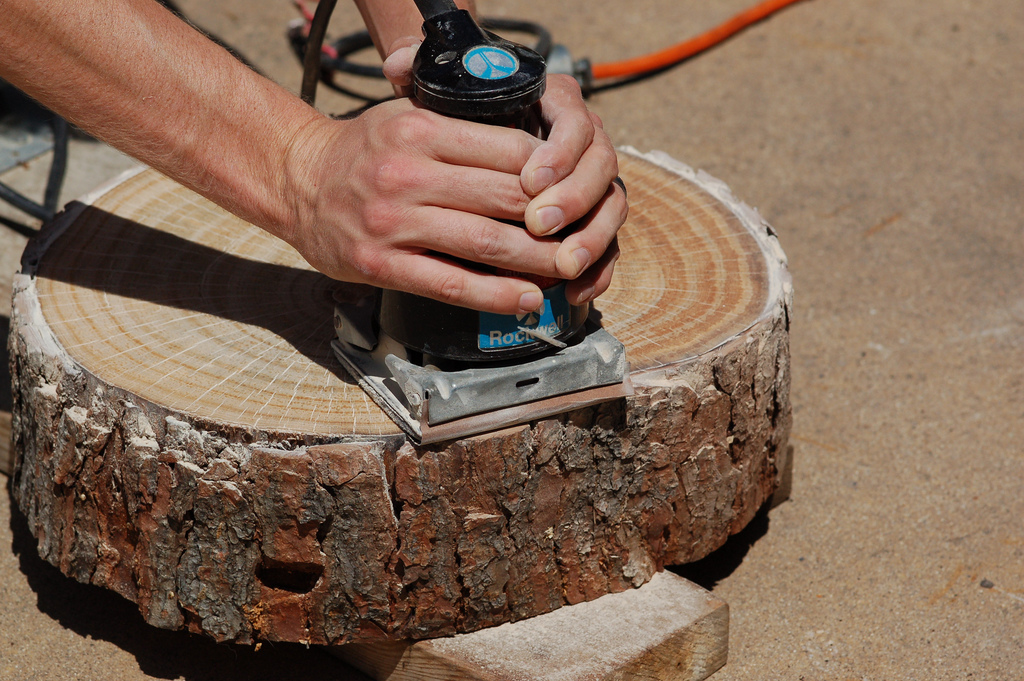 Finally, after disposing of the resulting dust (with a rag and air compressor), I applied three coats of polyacrylic to the top for protection from nicks and liquids. I also applied clear lacquer spray to the bark on the sides for protection.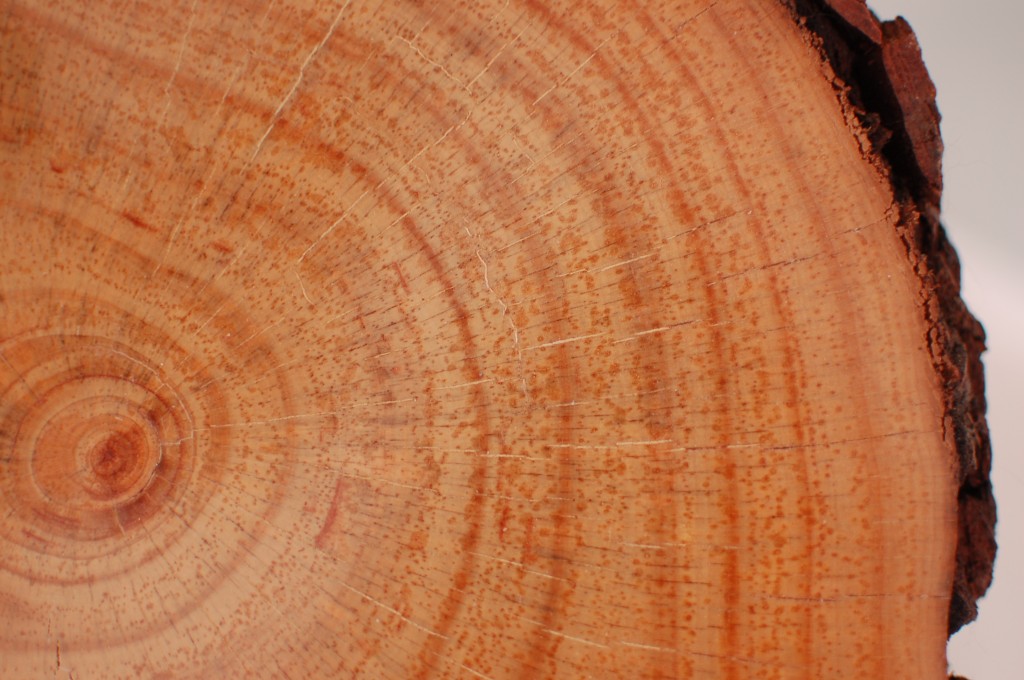 We then attached the log to the legs of an IKEA Marius stool ($5.99). For a more rustic look, we spray painted the glossy legs with flat black paint.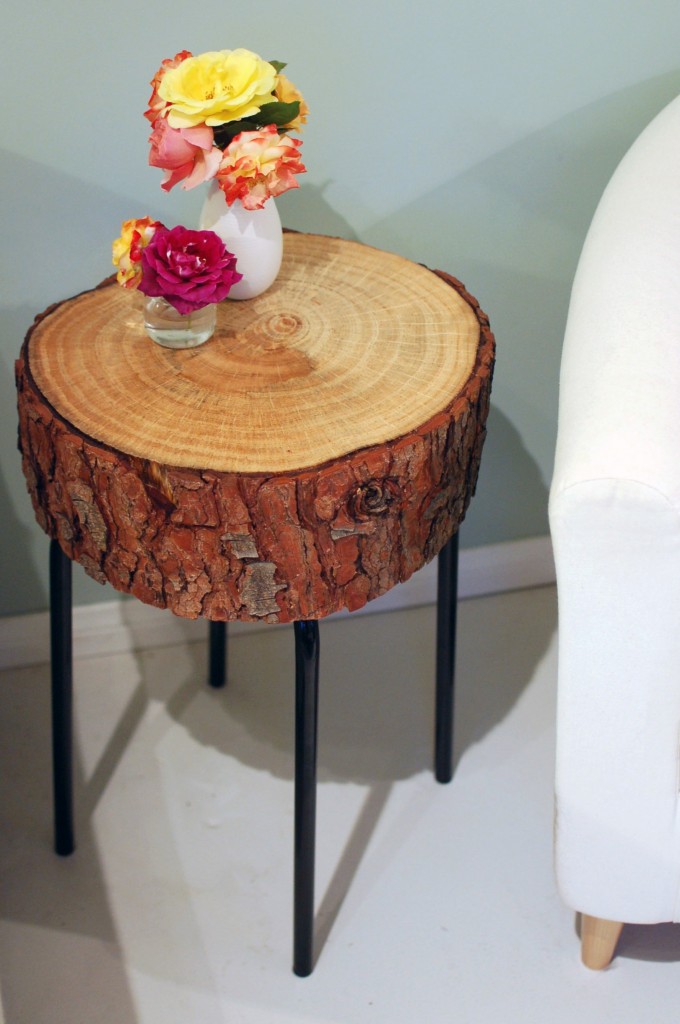 Photo of Ippolito Cigarette from Domino Magazine (RIP!)