I first spotted this dessert version of my favorite food on the flickr blog. Could they actually be as cute and easy as they seem?!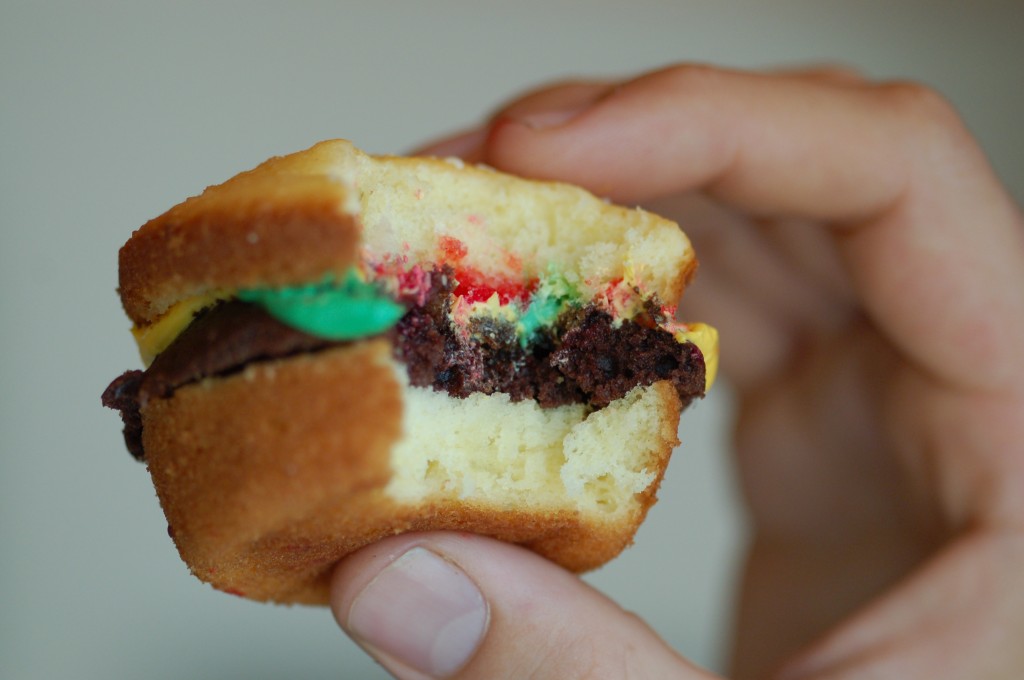 Yessss.
Two boxes of cake mix and three frosting tubes later, I had tiny, scrumptious and surprisingly realistic cheeseburgers on (ok, in) my hands. I even made a double for the cheeseburger-loving guest of honor and a hamburger or two for those fascinating people who don't subscribe to my "more cheese = better" philosophy (though these burgers are, of course, completely free of actual cheese and quite delicious, anyway).
Super easy and forgiving, these would a great project to do with kids. I can't wait to make them again!