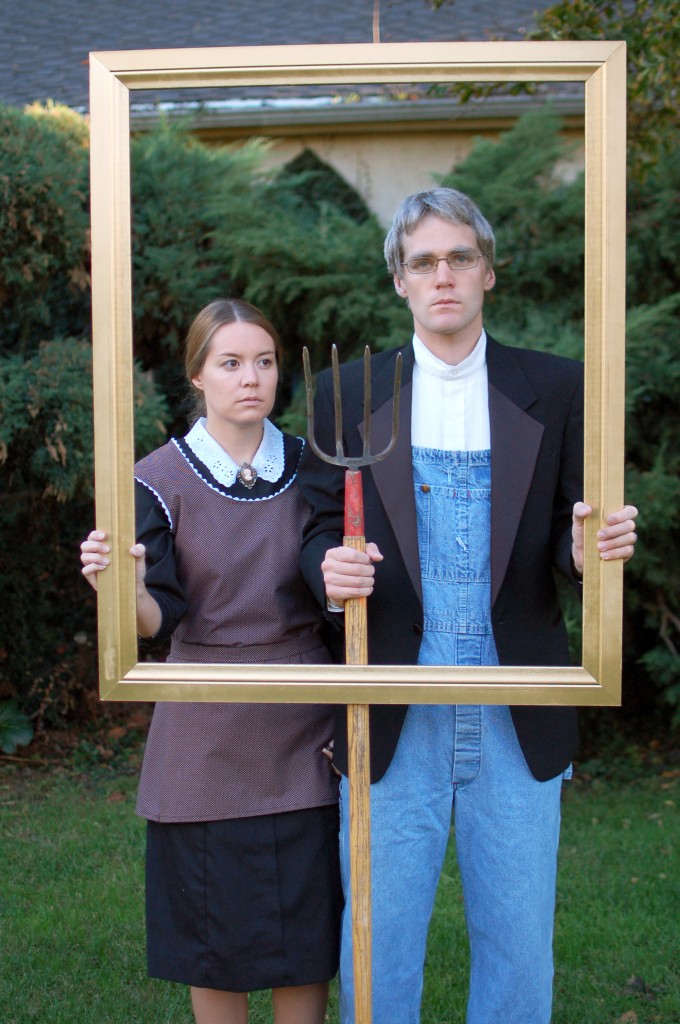 This Halloween, Jennifer and I dressed up as American Gothic. When dressing up as a famous painting, a large, gaudy frame is essential to the outfit. However, large frames are quite expensive, and even if you have a suitable frame, you may not want to endanger it by dragging it around Halloween parties or neighborhood trick-or-treating. To solve this problem, we built a large, inexpensive frame from surplus baseboard we had laying around.
The first step was deciding on the size of the frame. We wanted our frame to be large enough to contain as much of us as is visible of the farmer and his daughter in the original. We estimated the size we needed as 29″ by 37″. The next step was cutting the baseboard, with a 45 degree angle at both ends of each piece. This way, the pieces fit together perfectly in each corner. We then secured the pieces of baseboard together with carpenter glue, corner braces and staples. Finally, a few coats of glossy gold spray paint perfected the frame.
I think the frame made a great addition to our costume as did our fellow party-goers who voted us best costume! It would also be a great prop for a party photo booth or the next time you dress up as the Mona Lisa.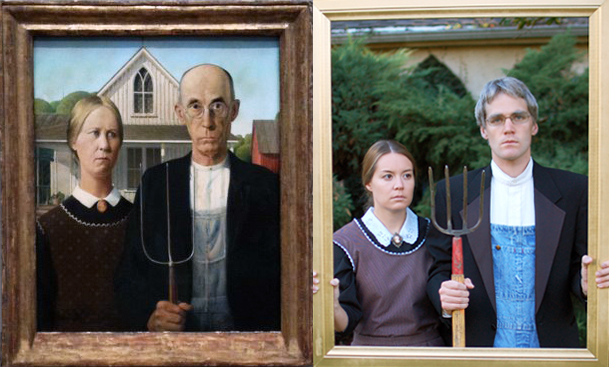 Supplies:
Baseboard
Saw
Carpenter's glue
Corner clamp
Staple gun
4 Corner braces with screws
Gold spray paint
1. Measure and cut baseboard into four pieces, leaving 45 degree angles that slant toward each other and toward the inside of the frame at the end of each piece. The two pieces that will be the sides should be of equal length, as should the top and bottom.
2. Glue the baseboard pieces together using carpenter glue and the corner clamp(s). If you only have one clamp (like me), then just glue one corner at a time.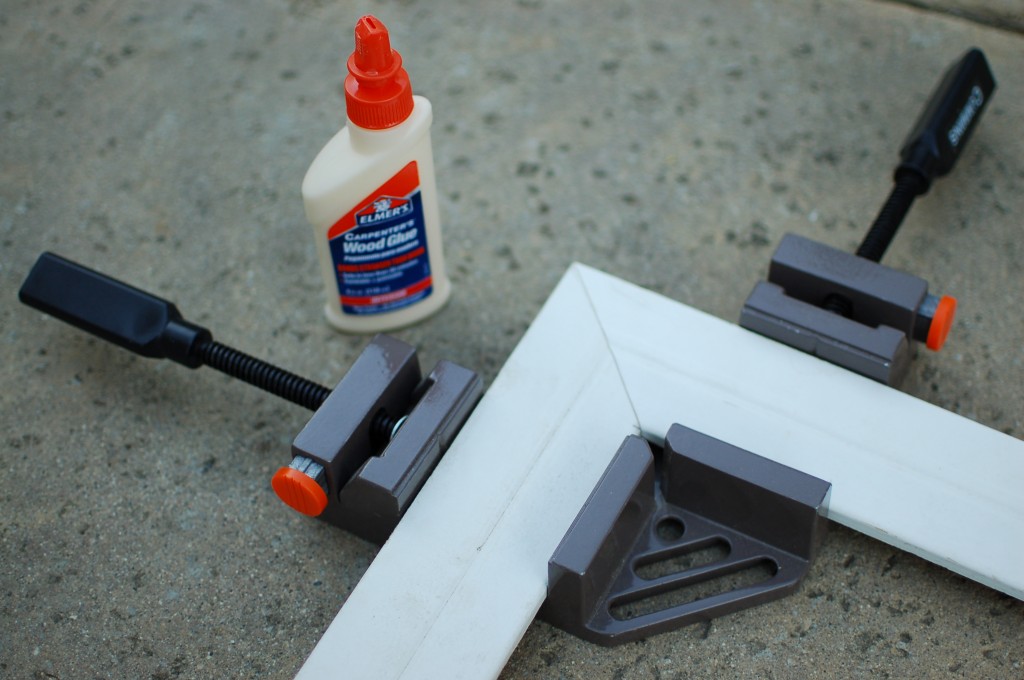 3. Secure the corners on the backside of the frame with the braces as shown. I used the corner clamp to hold the pieces steady while I screwed in the braces. Be sure your screws are shorter than the baseboard is thick.
4. Add staples across the corner seam on the back of the frame. As with the screws, be sure that the staples are shorter than the baseboard is thick.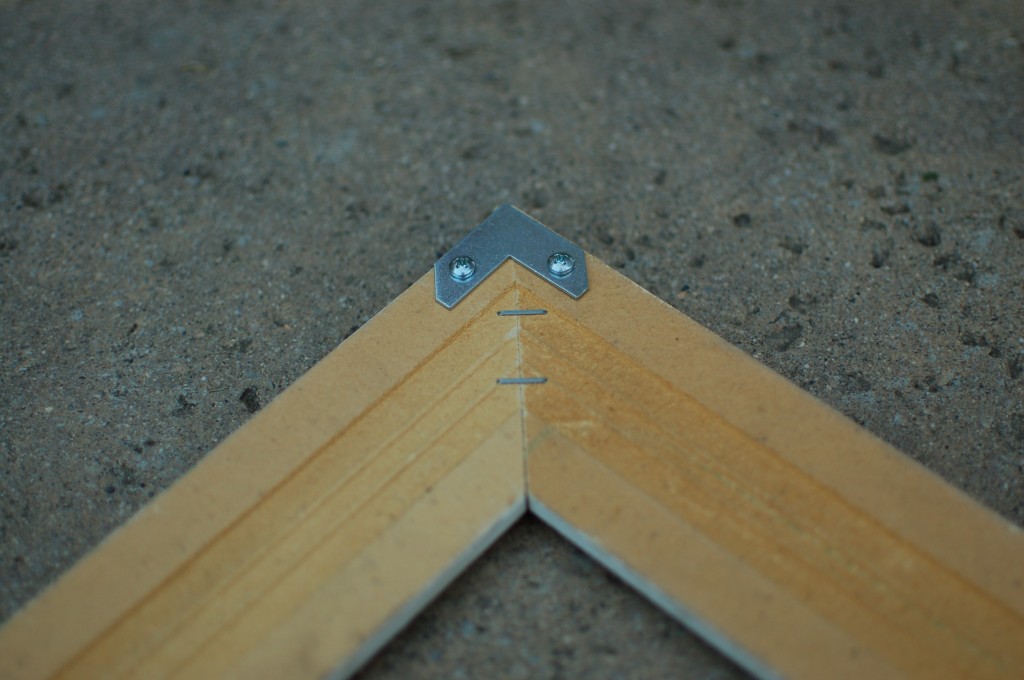 5. Spray paint the front of the frame.
6. Pose!