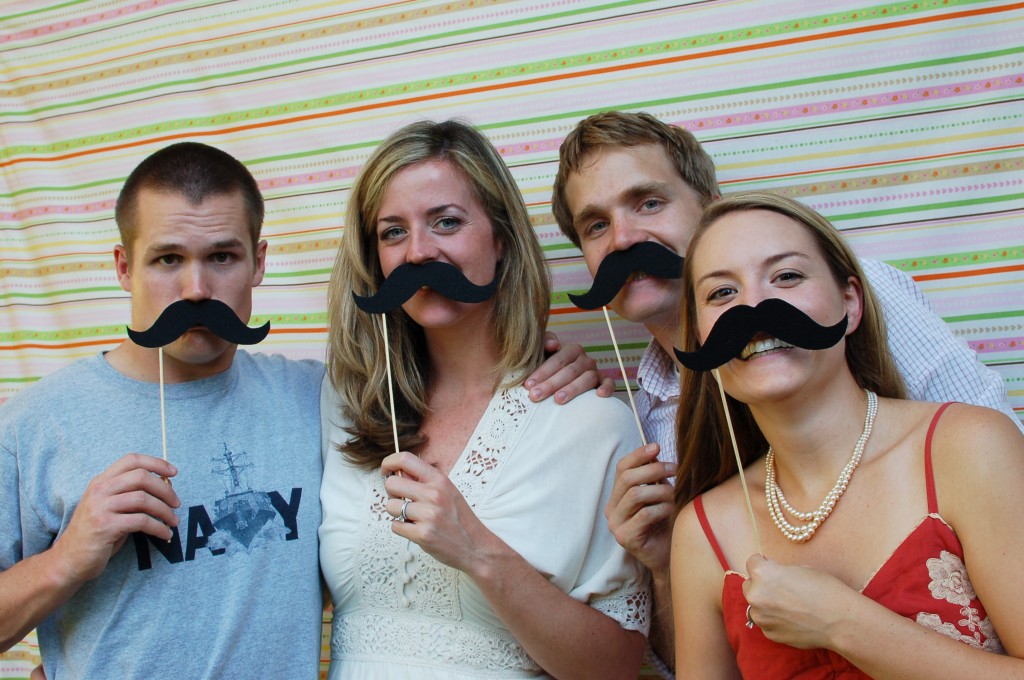 Mustaches on a stick were an easy party prop that I couldn't resist, especially when the supplies only cost $1. Besides, everyone loves a photo booth, and it was so amusing to see our friends' creativity on film!
Supplies:
One sheet of black stiffened felt
Wooden skewers
Hot glue gun and glue
Fabric pencil
1. Download, print and cut out the mustache template. We used the top, largest mustache pattern, but I included a few additional sizes for more options and more fun!
2. Trace the template onto the stiffened felt with the fabric pencil.
3. Cut out the felt mustache.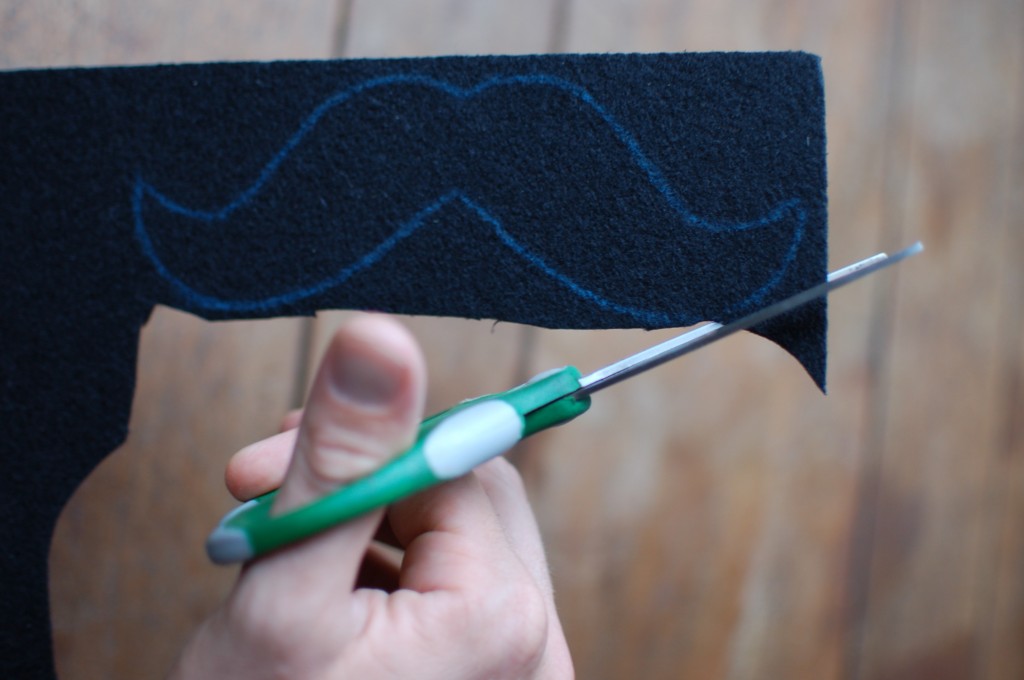 4. Glue the pointy end of a wooden skewer to the back of the mustache about an inch and a half from the right end of the mustache.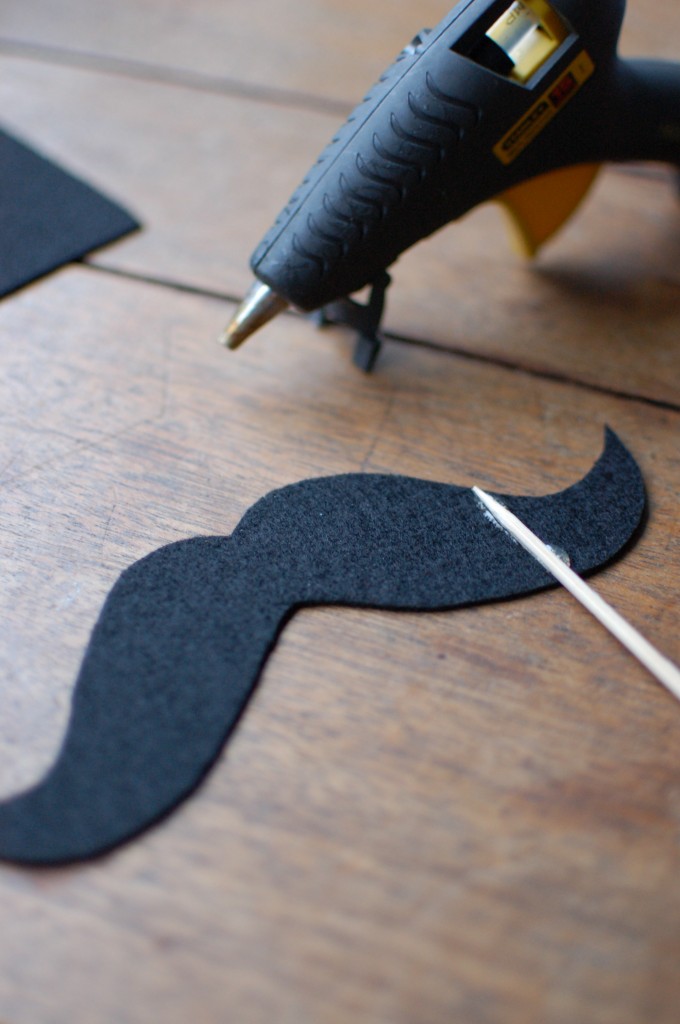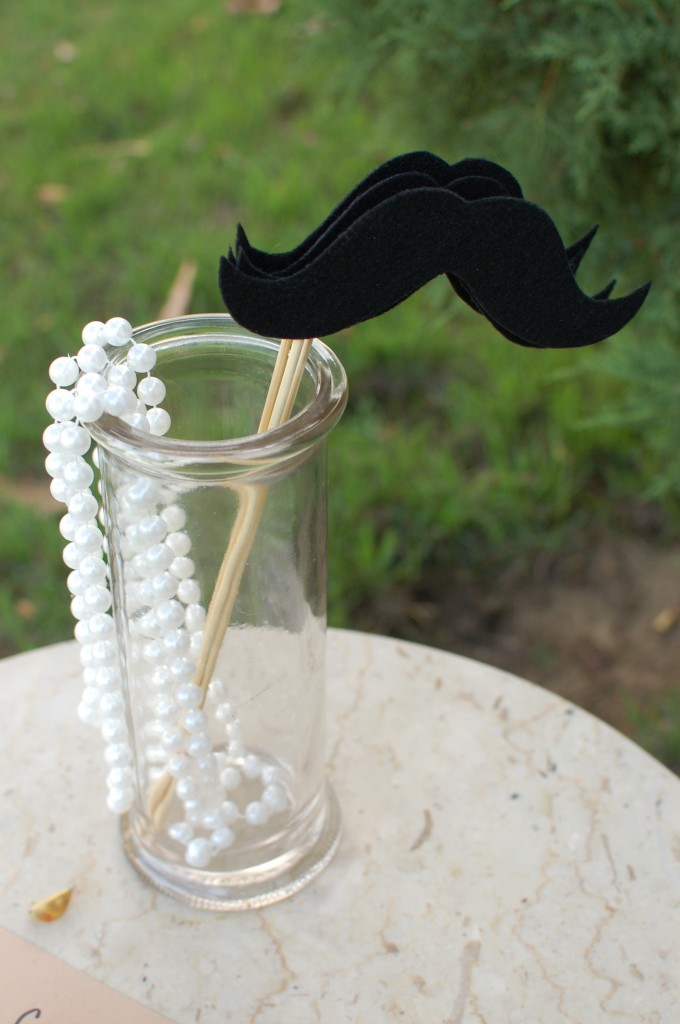 To set up an outdoor photo "booth," we simply clothespinned a twin-size sheet to twine tied between two trees. The Target kids' sheet set was just about $10 — less than raw fabric would have cost! I set my Nikon on a tripod and gave guests the remote so they could snap away.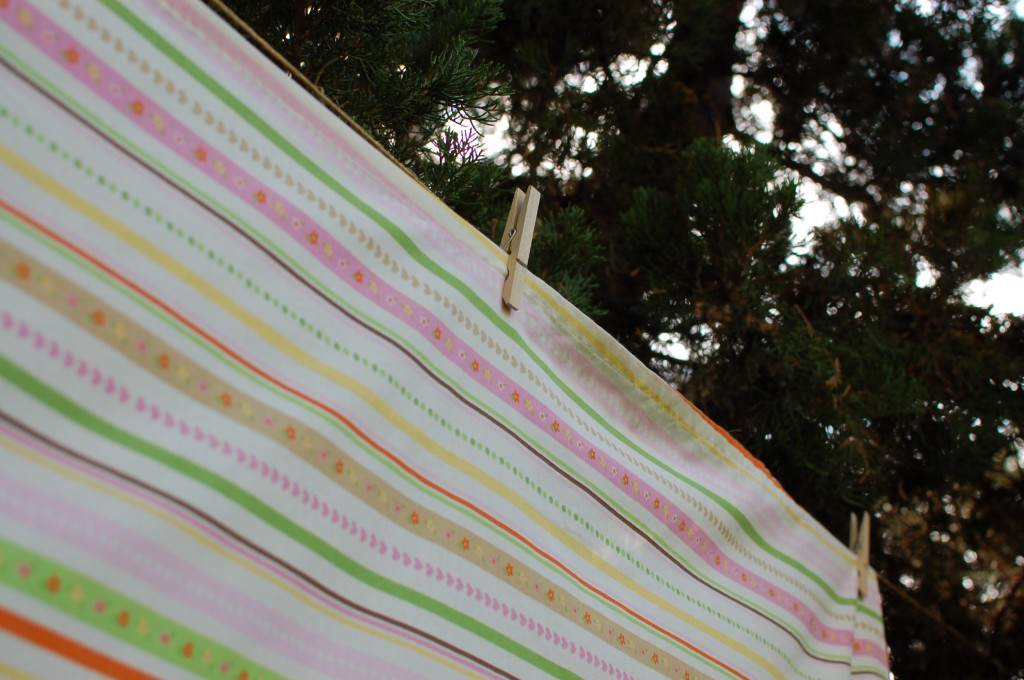 Snap away they did!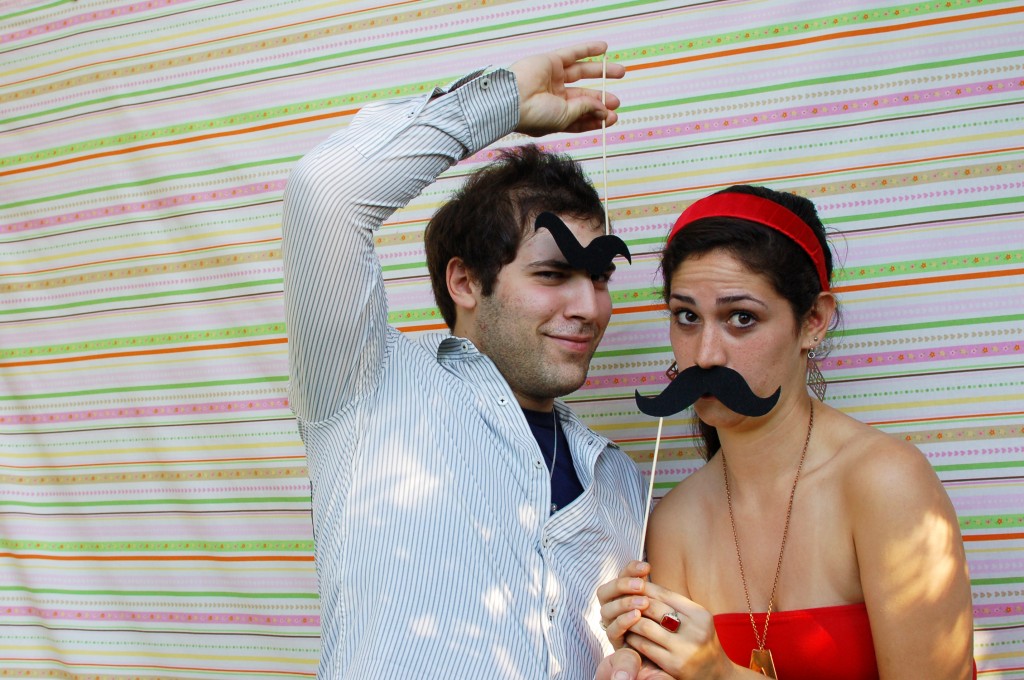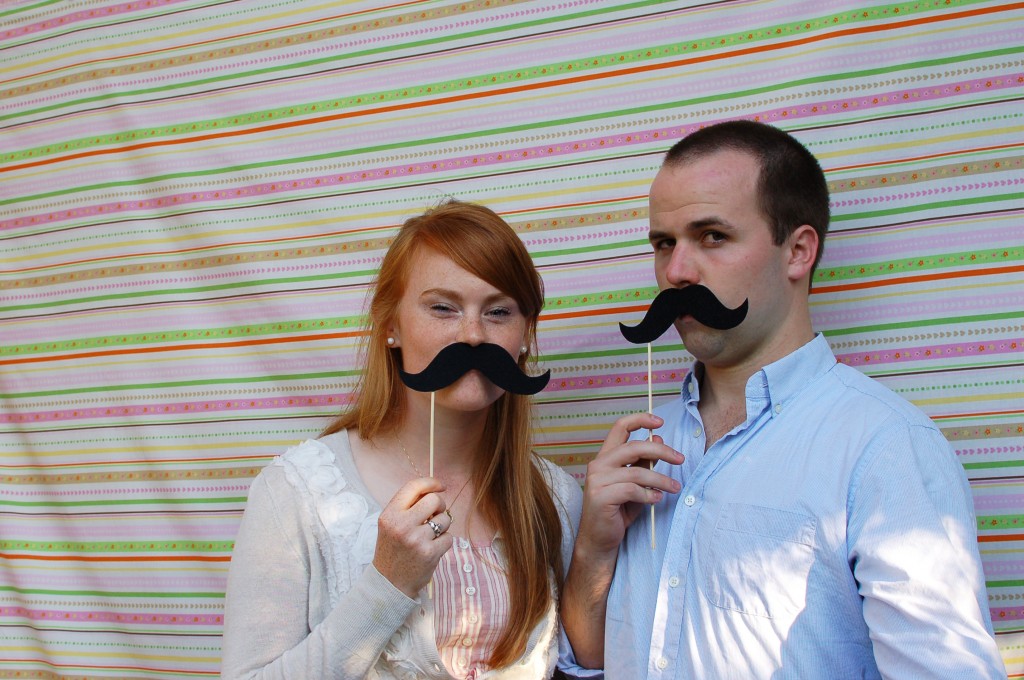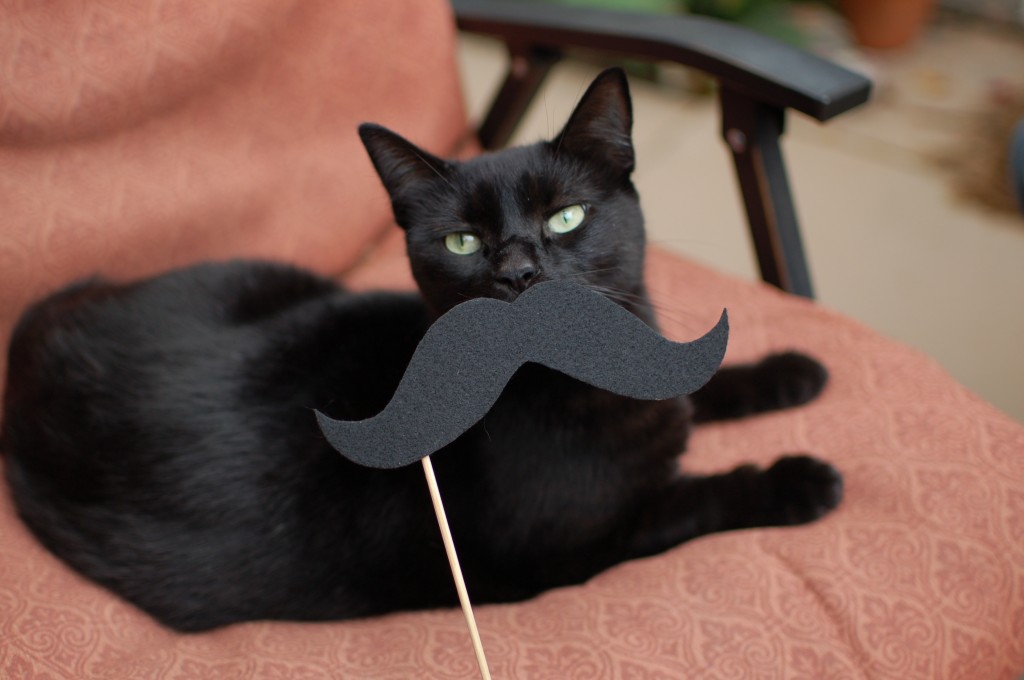 And, of course, Pixel had to get in on the action. Immediately following his portrait, he expressed his approval by swatting, clawing and chewing up the mustache.