As I mentioned in my last post, there aren't a lot of obvious signs of fall in Los Angeles. Ladies walking their dogs get out the gloves when the temperature dips into the 60s, and, like everywhere else, it's getting dark earlier. But those aren't fun.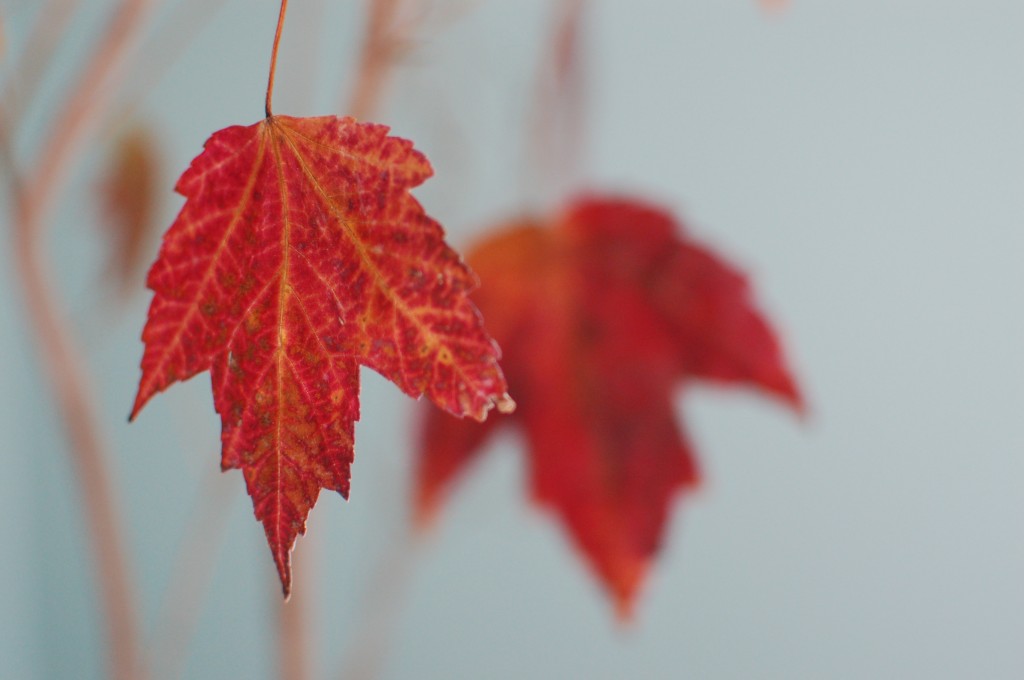 Fortunately, my mom mailed us some leaves collected near my parents' home in St. Louis. Some of them were brown on arrival, but many were still vibrant in their oranges and reds. I just used thread to tie the leaves to the branch arrangement that I made last month for Halloween decor.
Now I have my own little fall tree. It makes me happy.