My future sister-in-law just marked the end of her second year in optometry school with the university's white coat ceremony (yay, Michela!).
I made a special card for the occasion.
Don't get it? That brown circle is my pupil! And thanks to her, I now know what it looks like. Earlier this year, I sat for a practice exam where I learned that my left eye was full of epicapsular stars — specks of pigment left from development (that don't interfere with my vision). She even let Greg take a few pictures through the microscope, perfect for copying when the opportunity presented itself!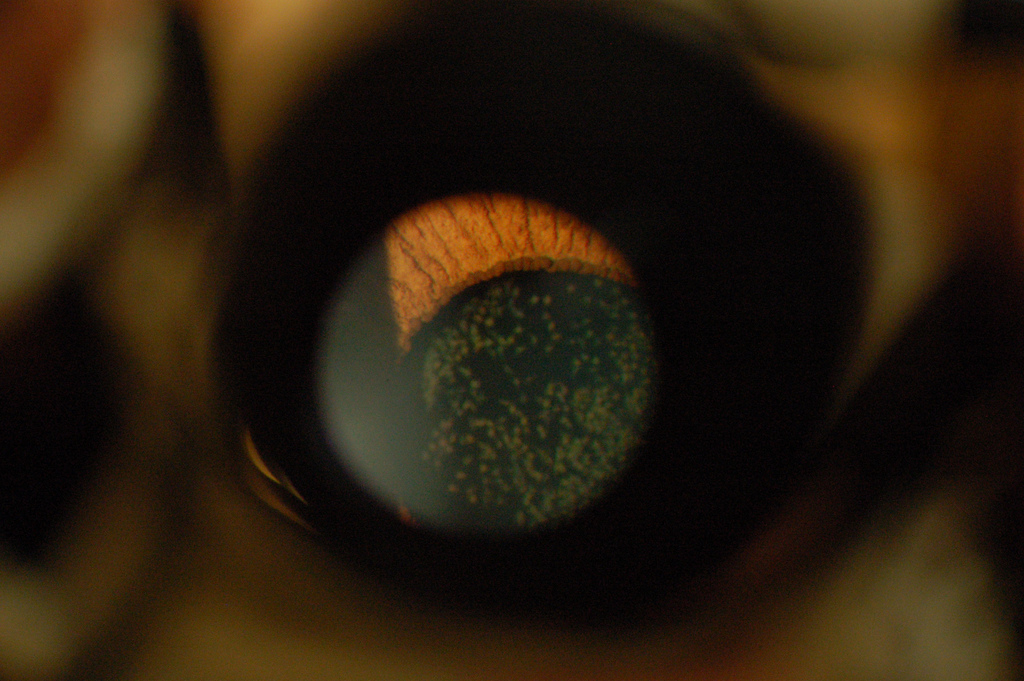 Crazy, right? This takes my custom card-making to a whole new level!