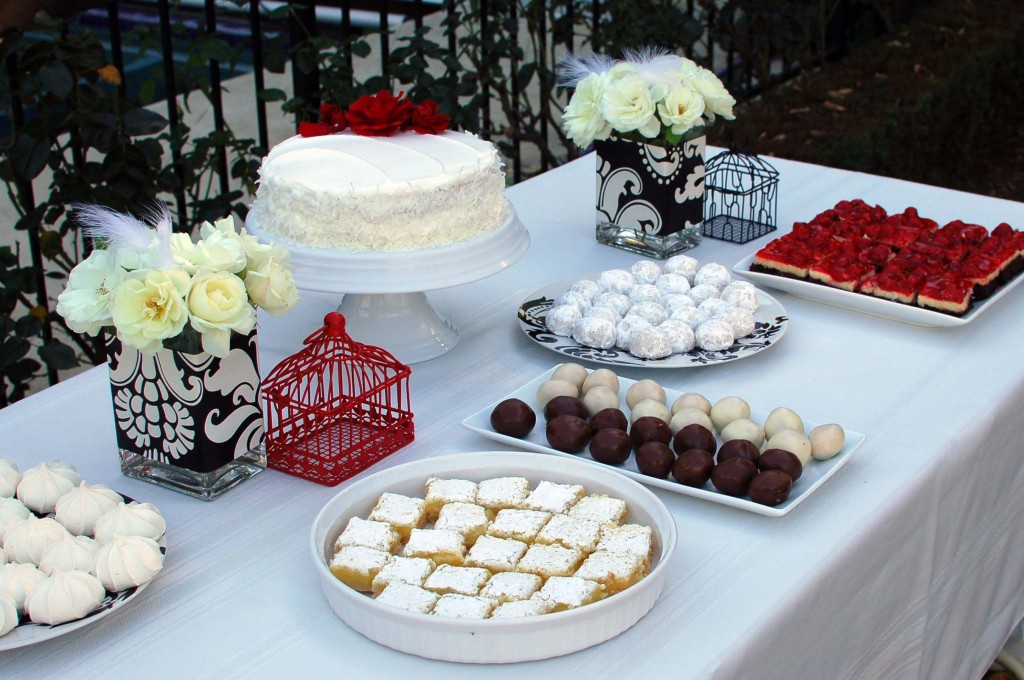 Last weekend, I had the honor of hosting a bridal shower for my super sweet friend, Natalie. Her wedding colors are red, black and white — perfect for a February wedding and all the pre-wedding festivities around the holidays! I added a bit of a love bird theme to the mix and had tons of fun working feathers and bird cages into the decor. We lucked out on the weather — it was 82 degrees — and I was thrilled to be able to move the party outdoors!
Many of my decorations were made to hang on the walls inside, so the lack of walls in the backyard posed a bit of a challenge. Black fabric (in the form of curtains, actually) solved that problem, and I was able to use all of my banners, doilies and strings of photos to decorate the fence running the length of the yard. (All types of hanging decor are welcome at my parties!)
I included white rose and feather arrangements in the table centerpieces, filled with flowers from the yard (yay, southern California!). I also spray-painted mini bird cages red and black to match. For favors, I decked red ornaments with ribbon and a personalized heart. (And as a gift to Natalie, I decorated a recipe box similarly and had shower guests bring her their favorite recipes.) Above all of this, more doily banners hung from the large, old tree.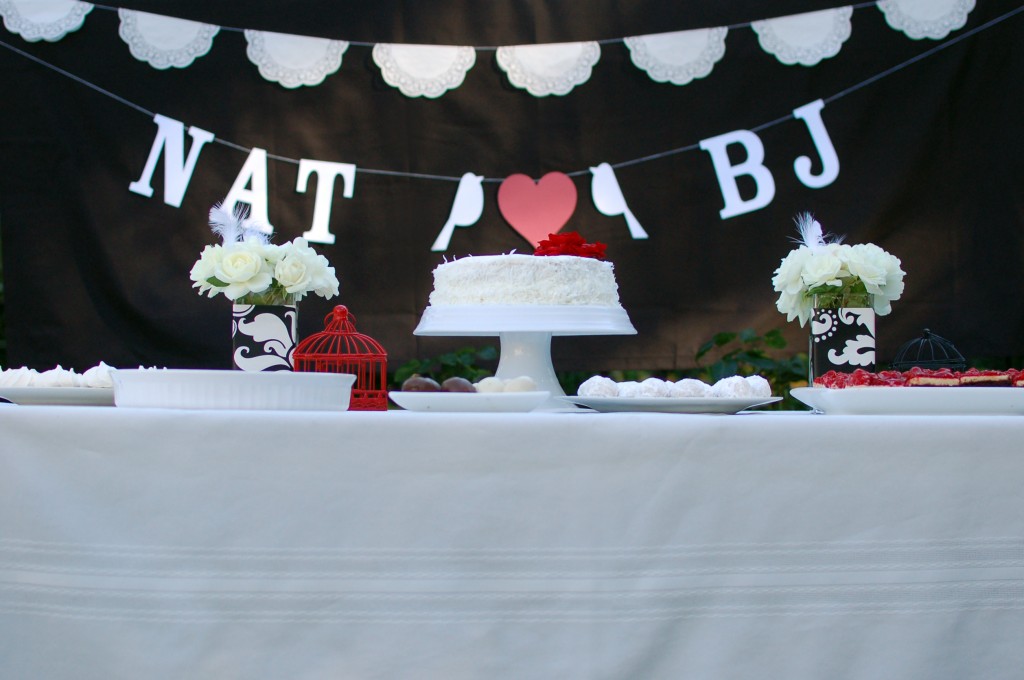 To snack on, I served an assortment of appetizers and desserts. My mother-in-law was a huge help, and between us we made mini empanadas, bruschetta, guacamole and shrimp with jalapeño cream cheese. The desserts were lovely and mostly in keeping with the color palette — Russian tea cakes, buckeyes, lemon bars, meringues, cherry cheesecake brownies and coconut cake. Yum.
We had great weather, great company and a great time! Stay tuned for details on several of the projects!