Though the roses aren't blooming yet, there's plenty of green around here! For (free) St. Patrick's Day centerpieces, just take a look around you. I rounded up bottles and jars of various sizes, mixing a few green glasses in with the clear. Then I just wandered through the yard, clipping bits of my favorite greenery!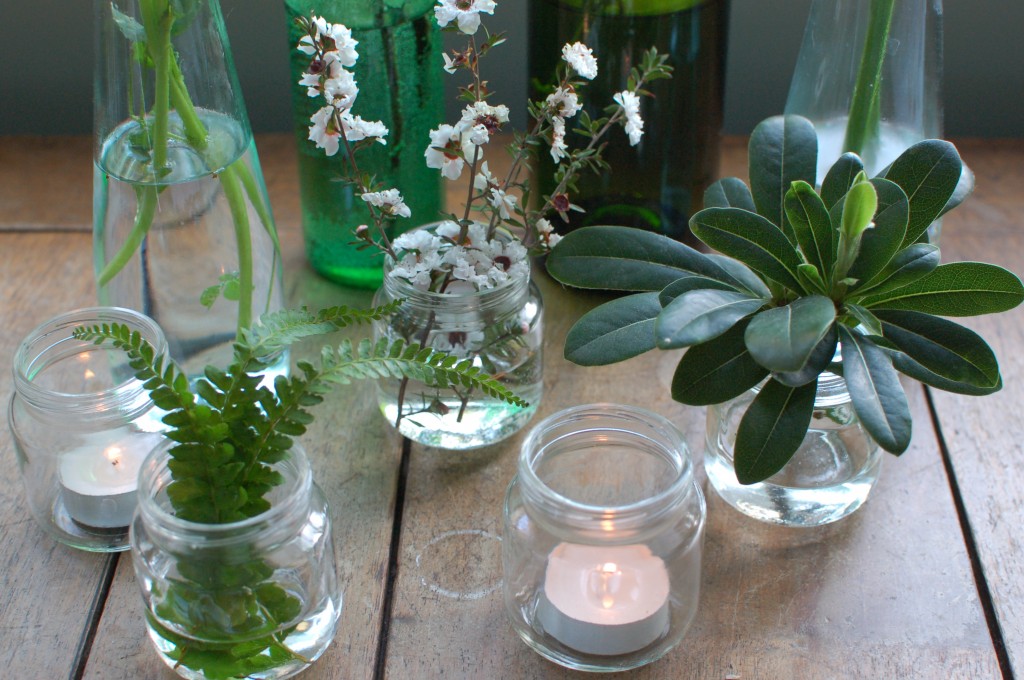 I added a few white flowers and plenty of candles to the greens. I also potted some clover, from the yard and from the park (shhh, don't tell!). Though overlooked and under-appreciated as a weed, it looks so lovely and perfectly festive in pots and vases!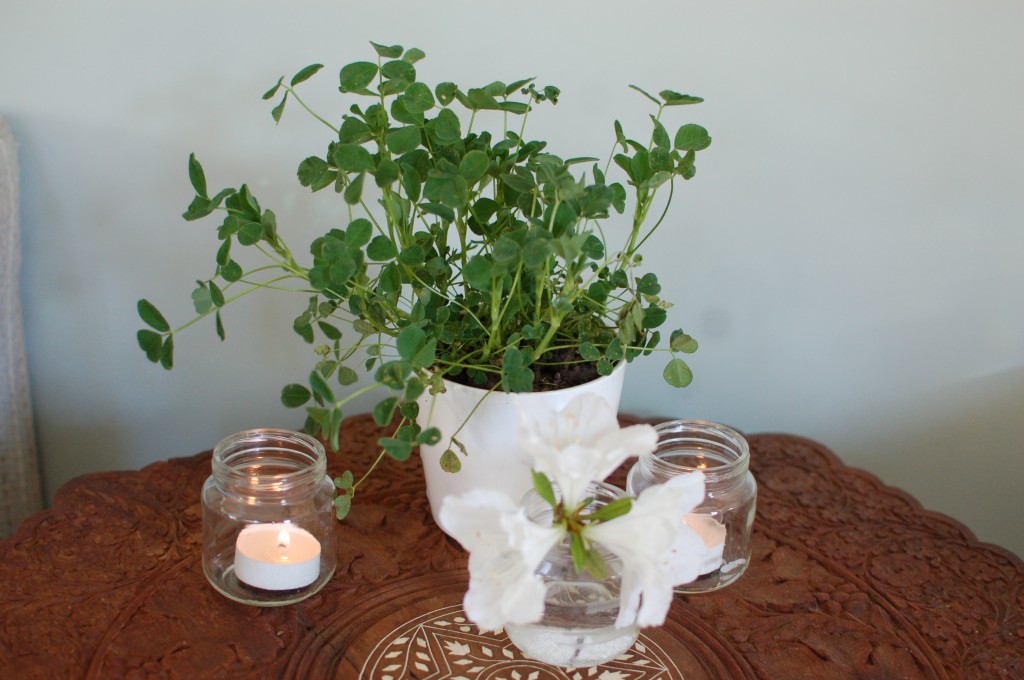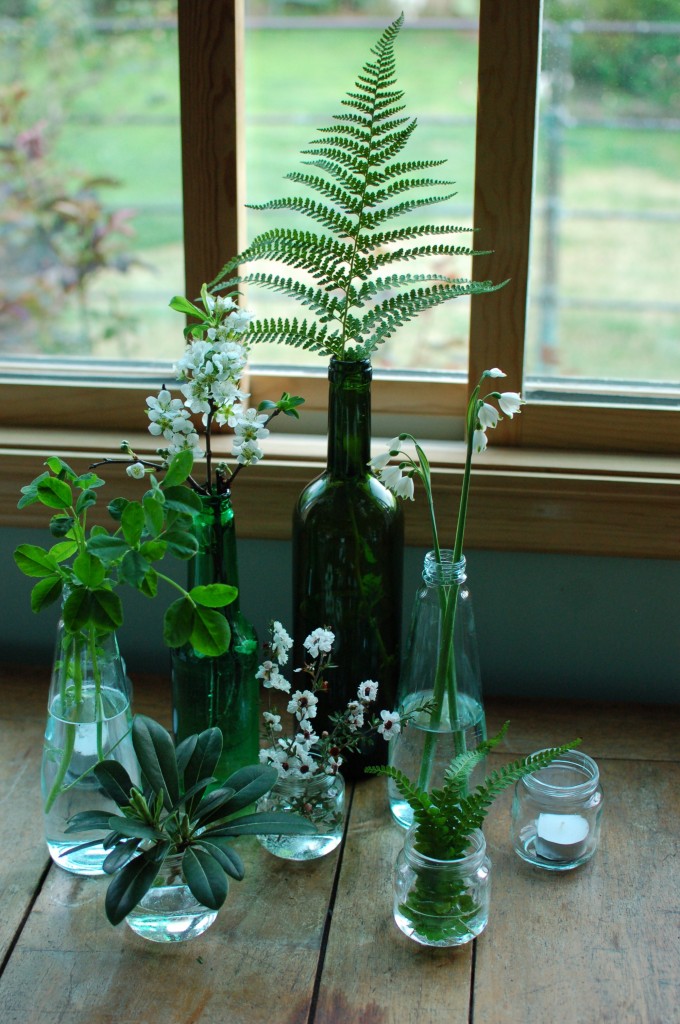 Ferns are great for this type of arrangement, and baby food jars are the perfect size for small clippings. These collections are so flexible, though, that most any combination of leaves and vessels will work!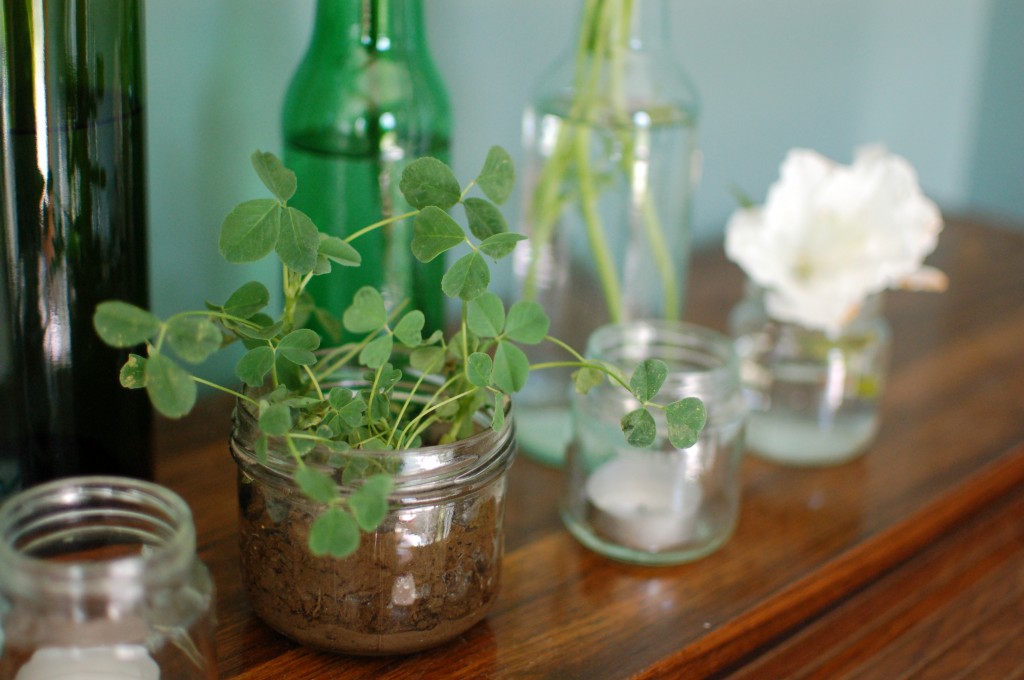 Clover and azaleas.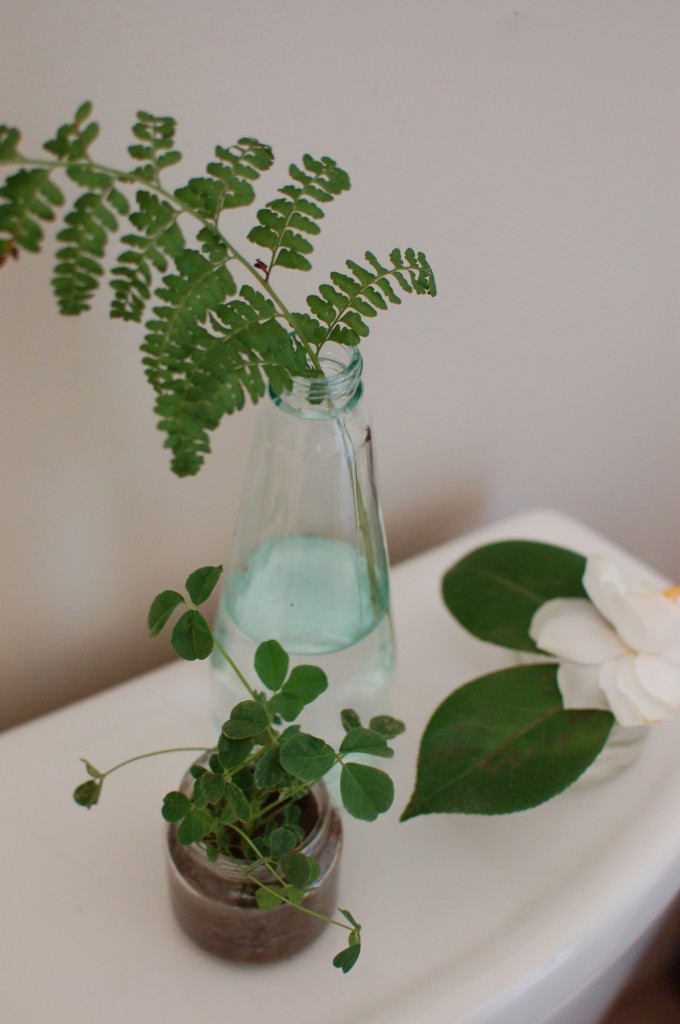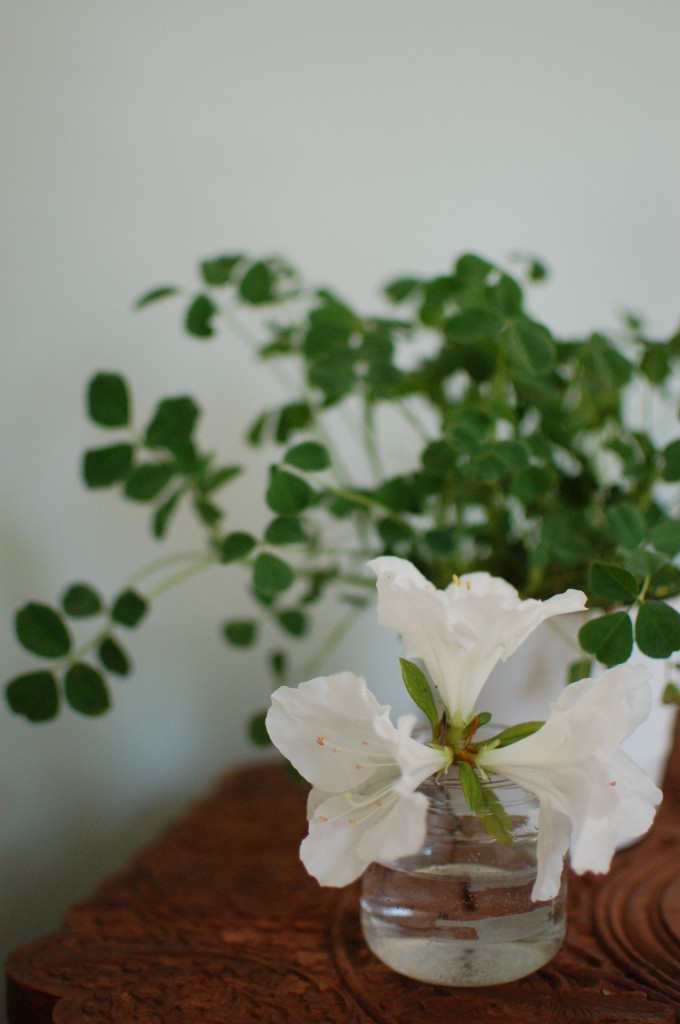 Clover and fern / azaleas and clover.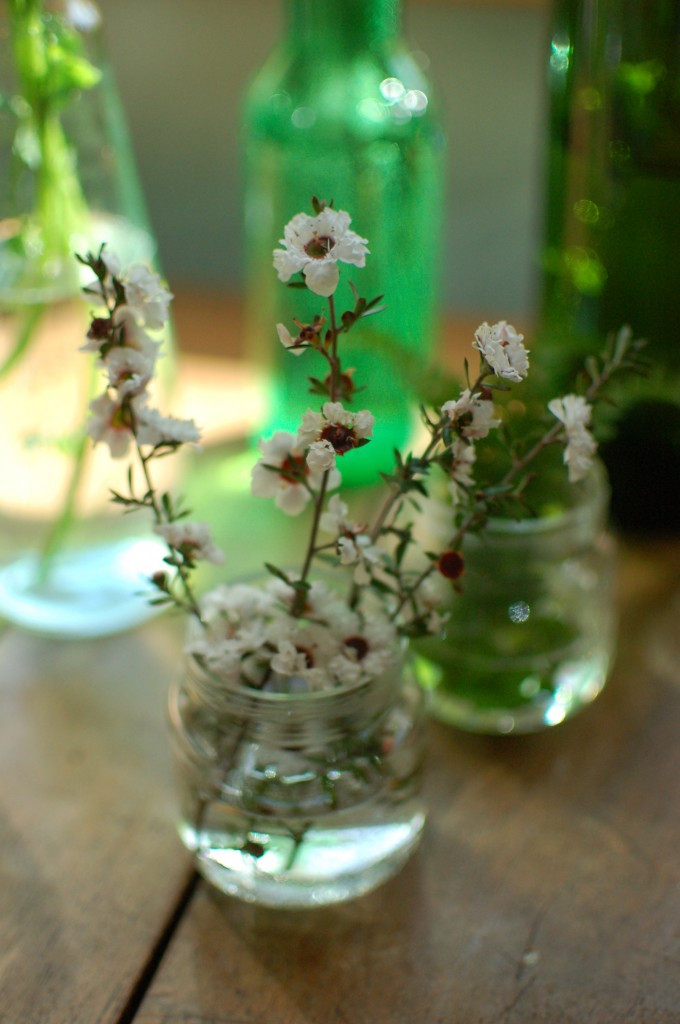 New Zealand tea tree blossoms.