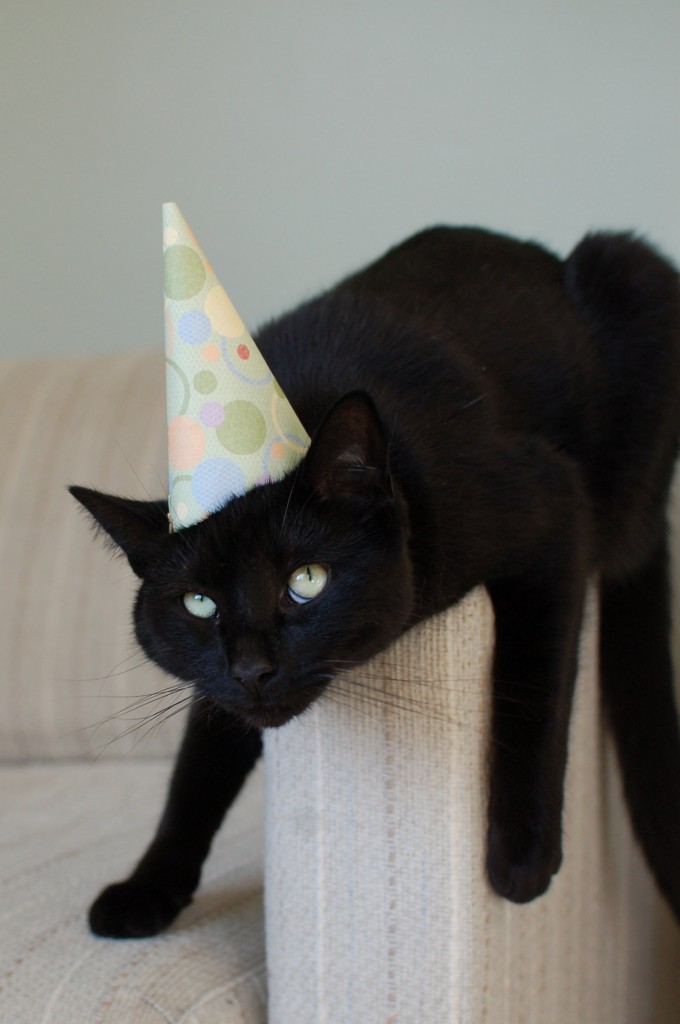 Our kitty Pixel turned four today! He doesn't get to do much to celebrate, being on a prescription diet and all, but he does get to have canned food for dinner tonight. After years of dry food, he considers that to be a crazy good time!
To make a super easy (but rather short-lived) pet party hat, you just need a sheet of scrapbook paper, a rubber band and tape.
1. Roll the paper into a cone and tape the seam.
2. Cut excess paper around the open edge to even it out.
3. For a chin strap, cut the rubber band once (it should form one long strand, rather than a circle).
4. Tape one end of the rubber band to the inside of the hat opening and tape the other end of the rubber band across from it.