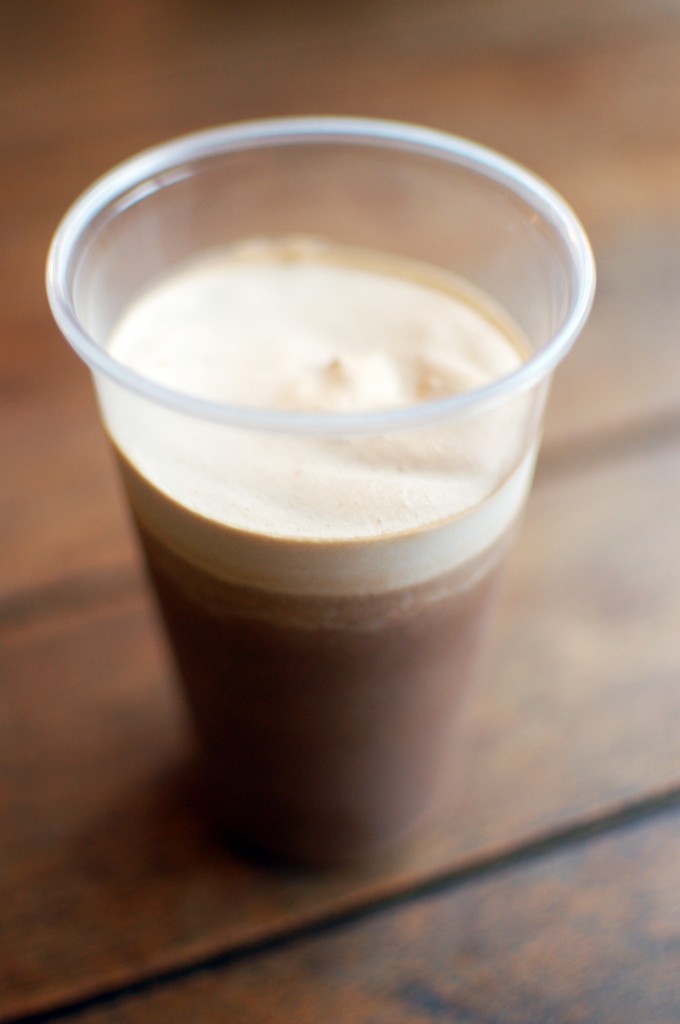 We made the perfect dessert for beer lovers this St. Patrick's Day! Not only does this chocolate pudding have Guinness as a main ingredient, but top it with whipped cream and it looks like a mini pint! I already had ingredients and plans for one Guinness and chocolate dessert when I found this recipe, but I loved the presentation so much that I had to add it to my dessert table.
In order to easily make more servings, I decided to try a milk-chocolate version with instant pudding mix. I just compared the instructions for the dark-chocolate-from-scratch version with the pudding box and decided to replace some of the liquid it called for with Guinness. The instant pudding version was good, but it wasn't nearly as tasty as the scratch version and had a definite kids' snack flavor (not that there's anything wrong with pudding cups!). So skip the box and make the original Epicurious recipe.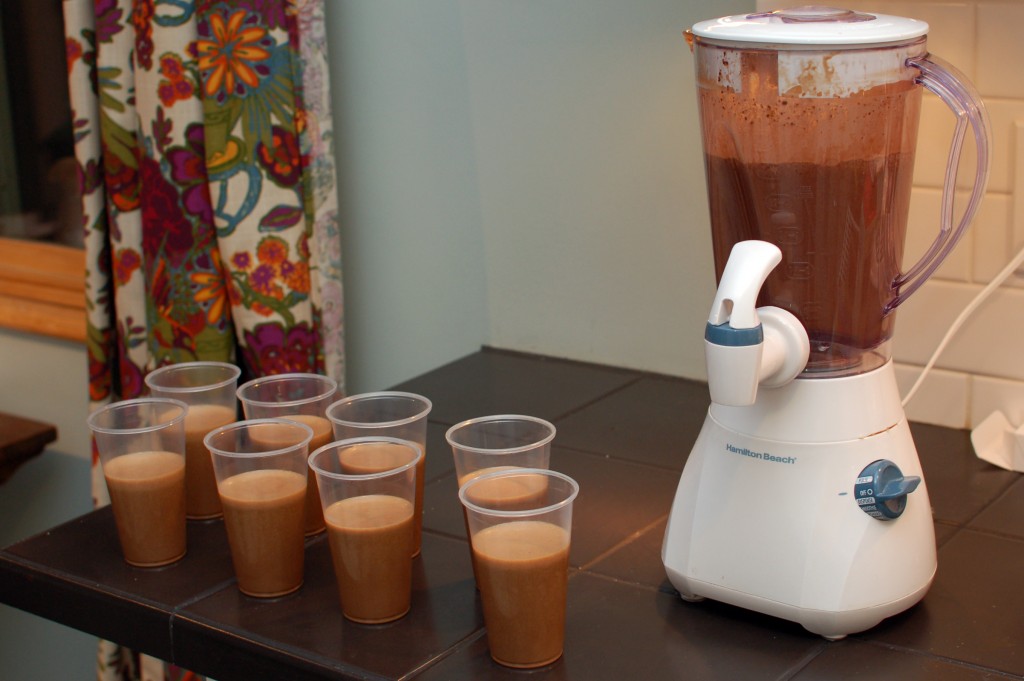 It was trickier than I expected to find plastic cups resembling the shape of a pint glass (without being too large or opaque or textured). We ended up finding them at Wal-mart, and the price totally beat the next best thing at Party City.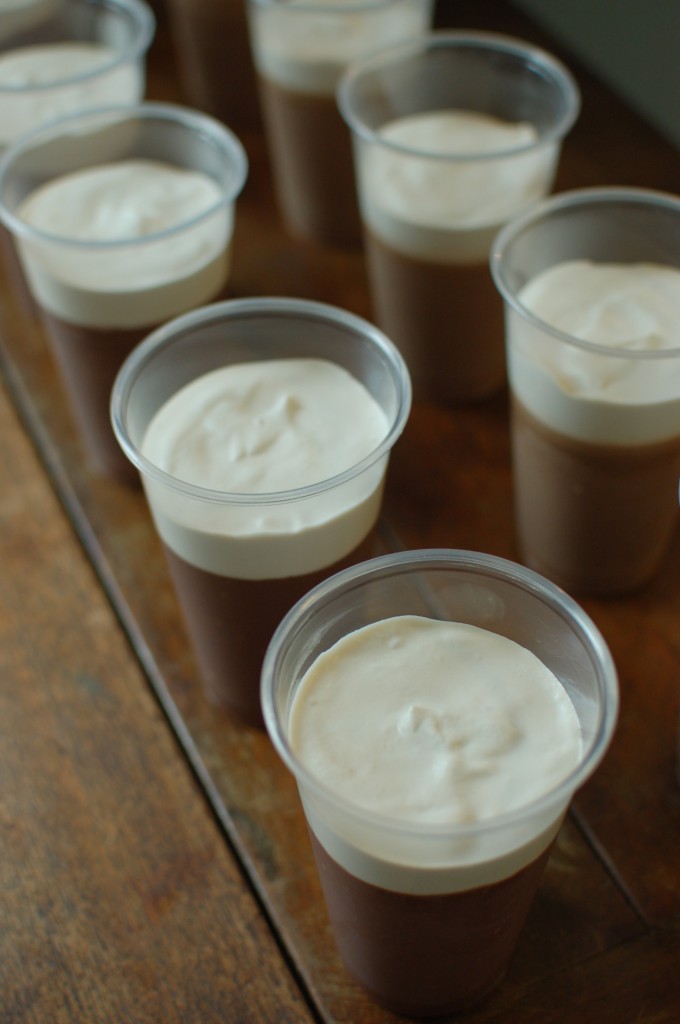 So fun!