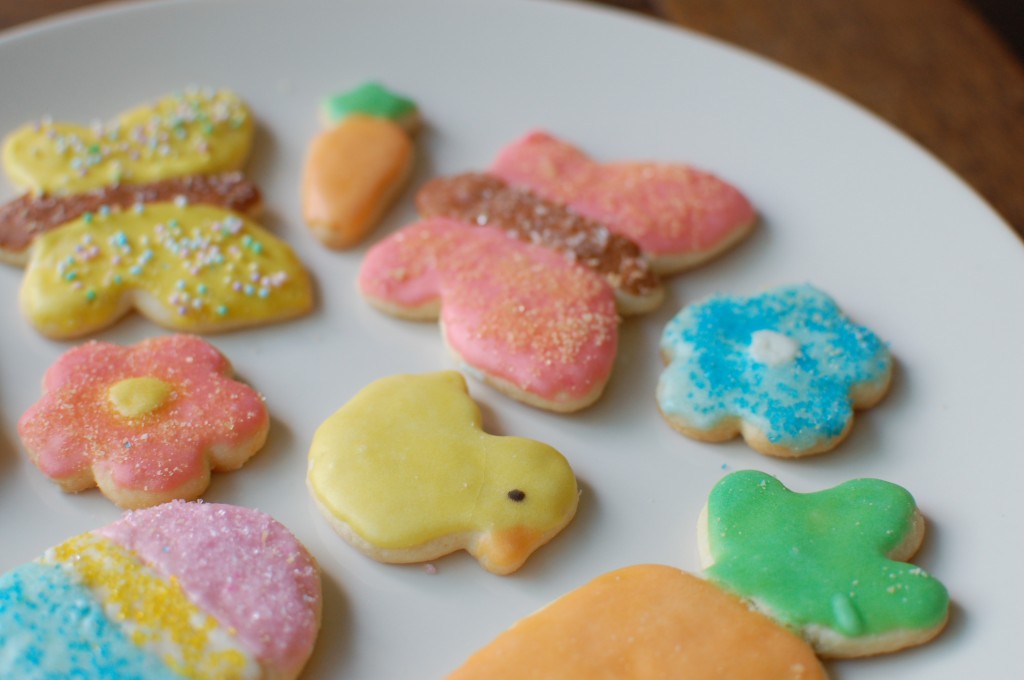 Let me just start by saying that I didn't make those lovely cookies. My mom sent them to us — isn't she sweet!? In fact, my mom sends her time-consuming, made-with-love sugar cookies two or three times per year. She makes shamrocks, hearts, Easter eggs, leaves and everything Christmas. In December, I watched my mom frost cookies through two back to back Christmas movies, and she didn't even finish them!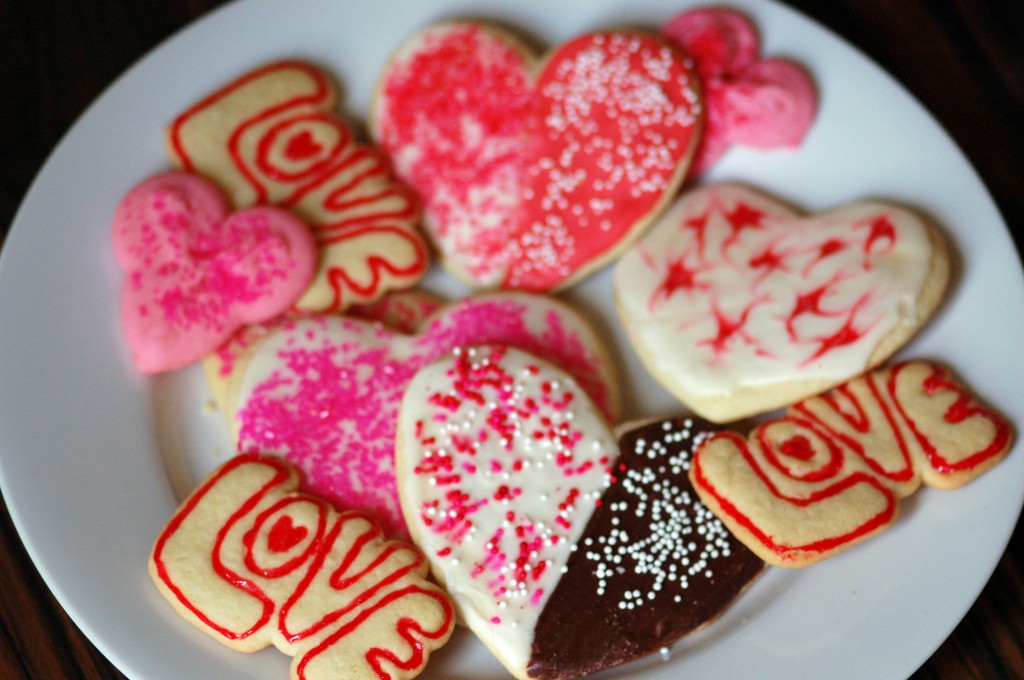 Even if you aren't up for making a dozen colors and meticulously drawing carrot noses on snowmen, this is still a great decorating frosting! It's perfect for mailing — it sets hard enough for stacking and shipping, but not rock hard like royal icing sometimes does. The other advantage of my mom's icing over royal icing? You don't have to worry about raw eggs or having meringue powder on hand. Yay!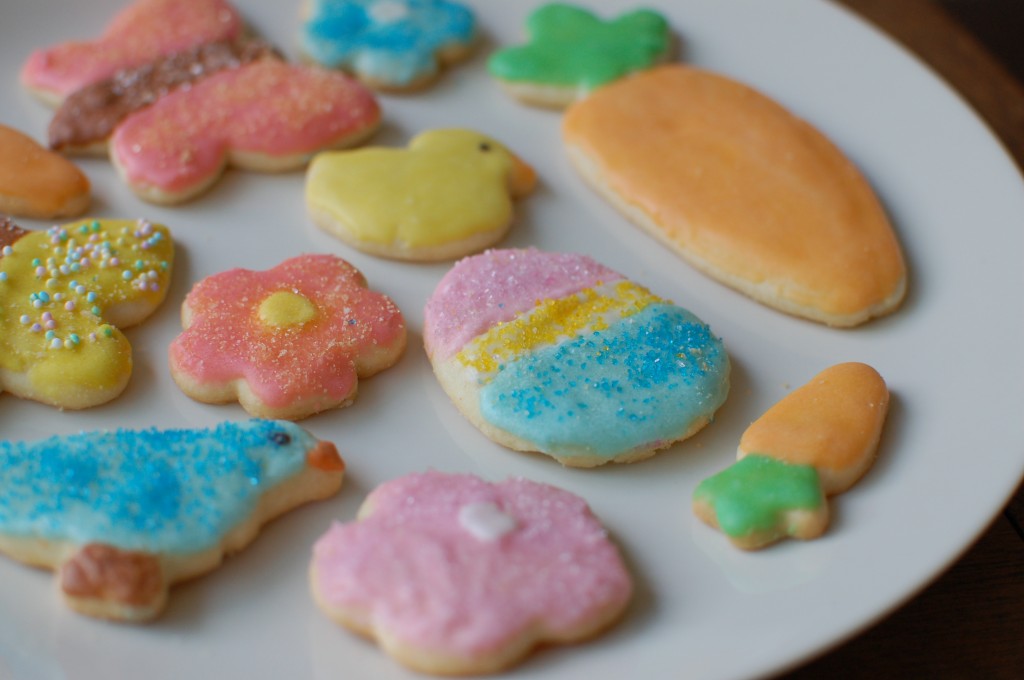 Powdered Sugar Icing
2 cups sifted powdered sugar
2 T butter, softened
1/4 t vanilla
3+ T milk
1. In a small mixing bowl, beat butter and vanilla until fluffy.
2. Add powdered sugar gradually until incorporated.
3. Add milk 1 tablespoon at a time, beating until smooth. The ideal icing consistency is a little runny — it will drizzle off a spoon. If you add too much milk (it's too liquidy and won't say on the cookies), just add more powdered sugar.
4. To achieve a smooth, solid layer of icing, start by piping an outline of the cookie and then "flood" or fill it in. The icing will settle into a smooth, shiny coat. Use a toothpick for small dots or stripes. Then add sprinkles, if you like!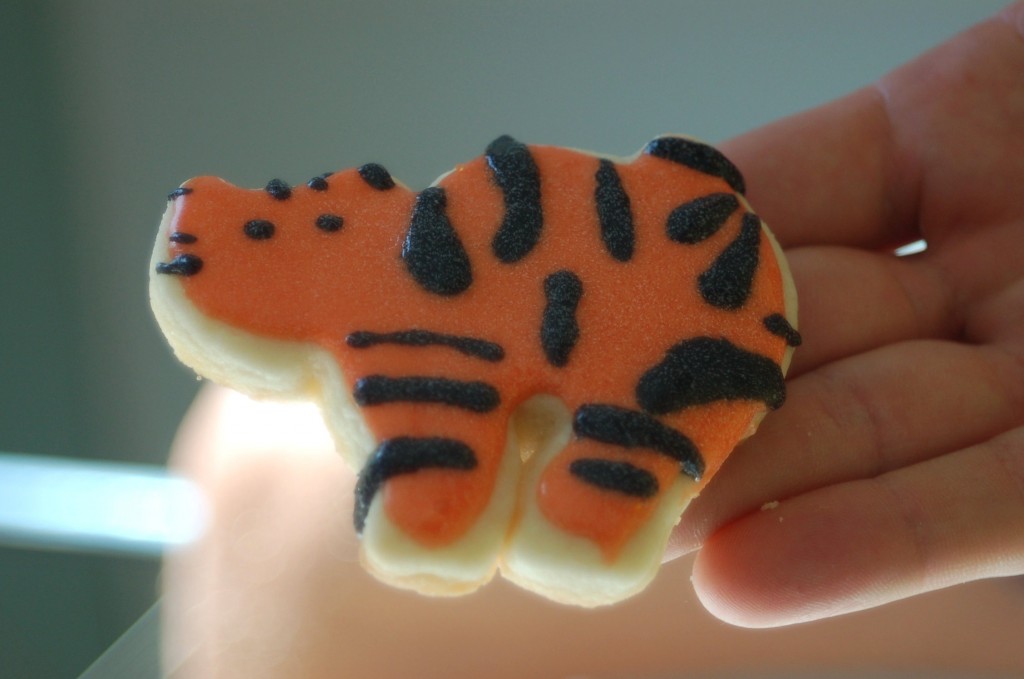 We used this recipe once at a Halloween get-together. While everyone else was busy making the usual black cats and orange pumpkins, Greg made a tiger!