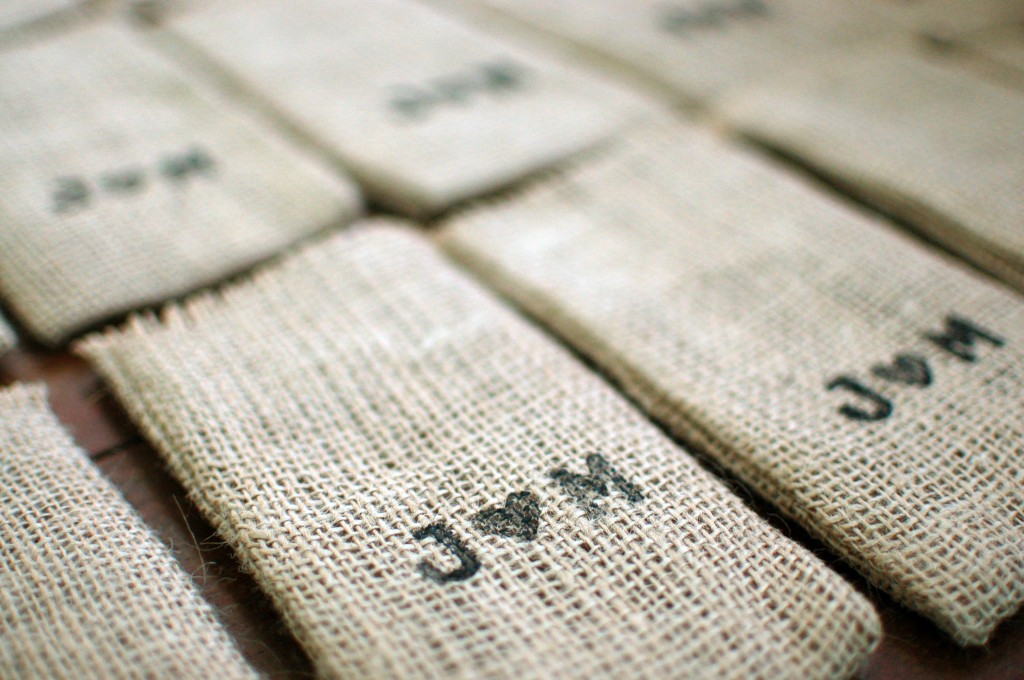 Hi, my name is Jennifer, and I'm not addicted to coffee.
But I'm sure that at least 50% of my dear readers are! And even though coffee isn't really my thing (rather than waking me up, it gives me flashbacks to all-nighters in college), I decorated with coffee at my wedding reception. What's more exciting, though, is that my coffee-loving brother was able to incorporate coffee into his!
My brother Jason and his wife (!) Michela gave bags of Portland's own Stumptown coffee as wedding favors. The bags were easy enough to make (yay for super-forgiving burlap!), and then I just stamped their initials on with fabric paint!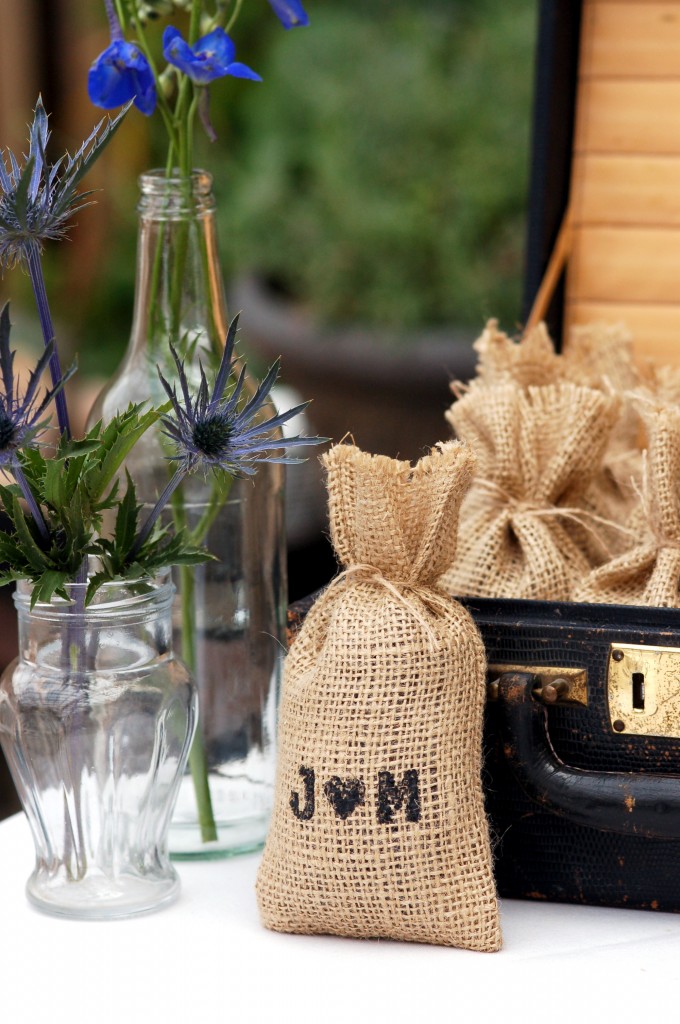 Supplies:
Burlap
Matching thread
Stamps and an acrylic block
Black fabric paint
Small paint brush
Coffee beans (or candy), 1 cup per favor
1. Cut two rectangles of burlap, 4″ x 6 1/2″ each.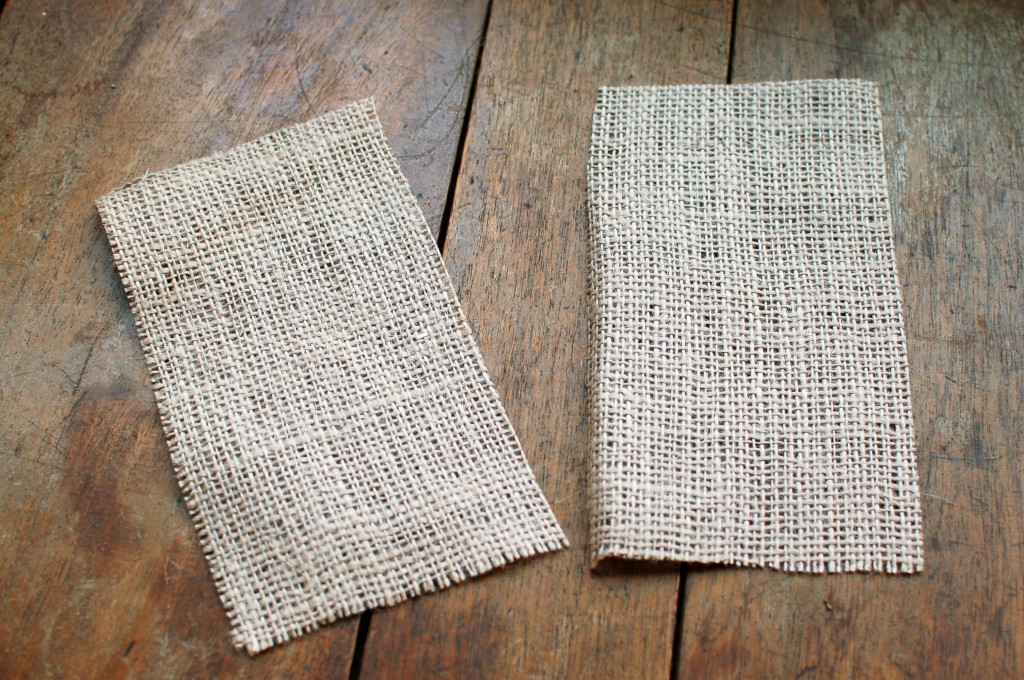 2. Set the rectangles on top of each other and pin into place.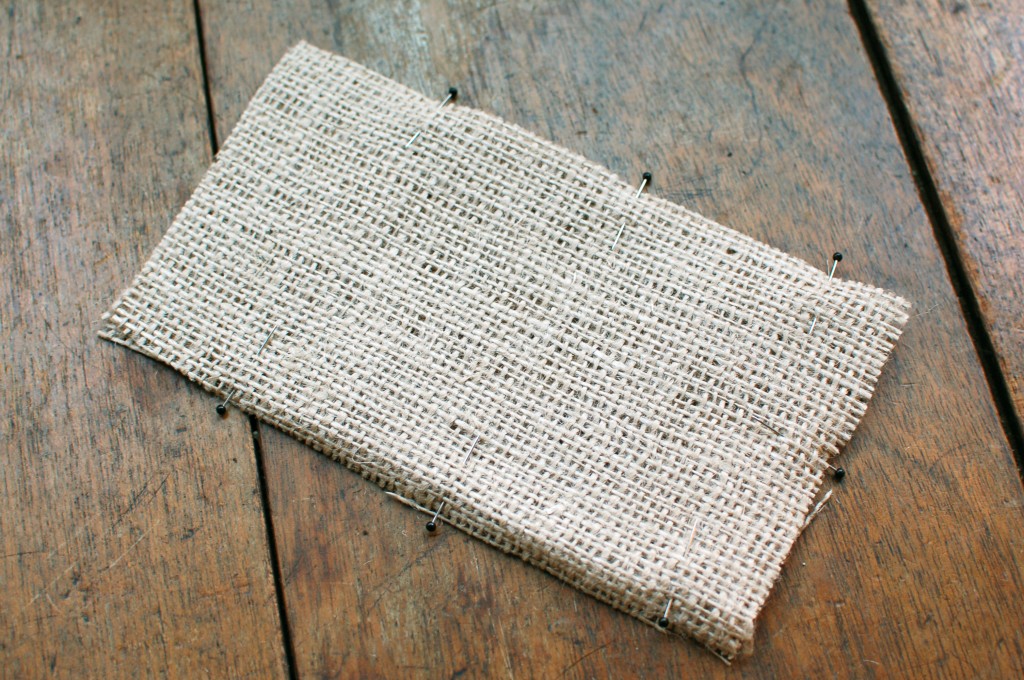 3. Stitch a 1/2″ seam around three of the sides, leaving one of the 4″ ends open as the top.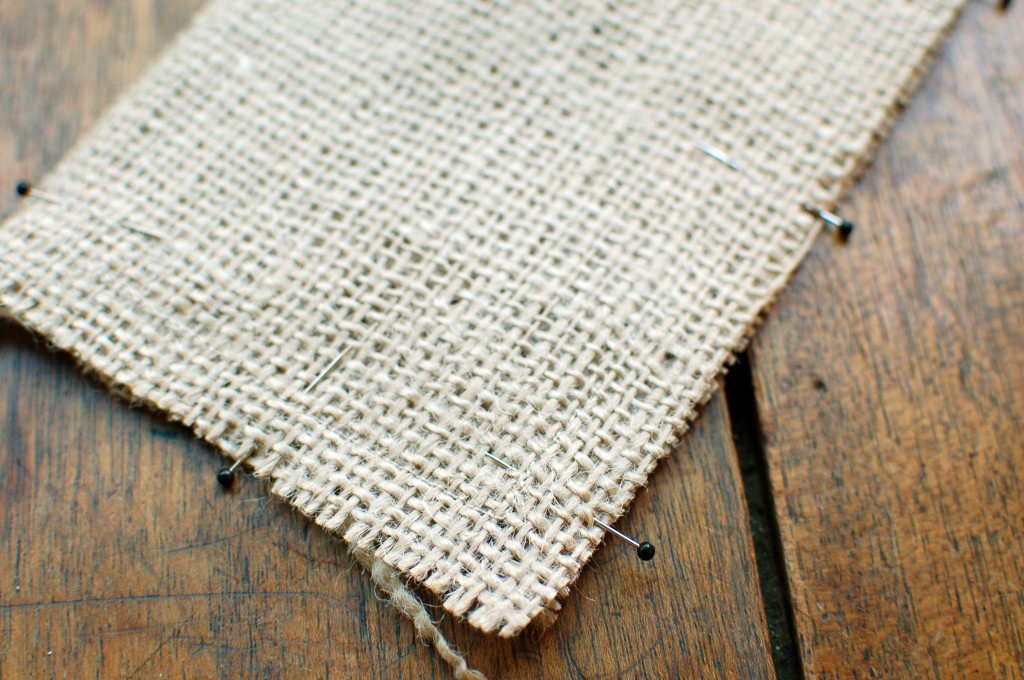 4. Turn bag inside out. Ta-da! You have your favor bag.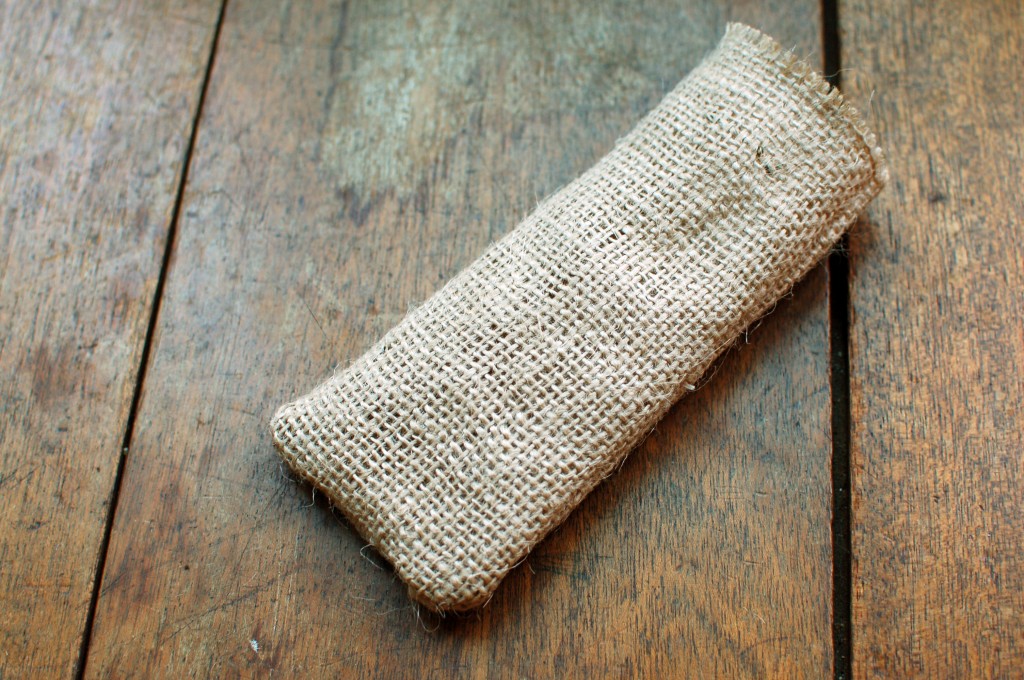 5. To add an image or initials, lightly brush fabric paint over the stamp and press it into place.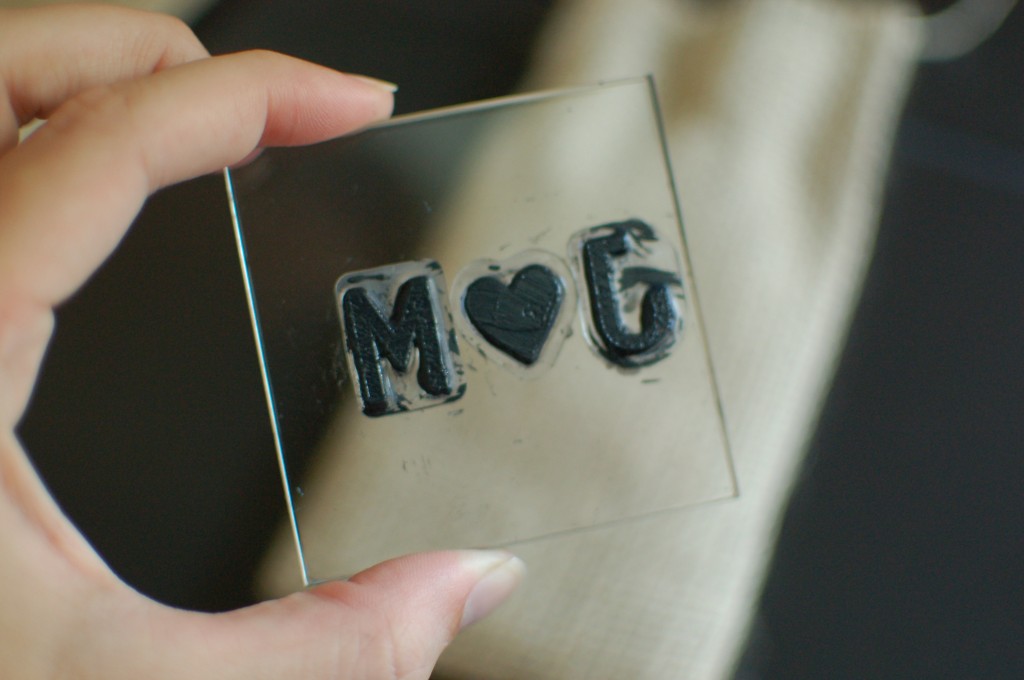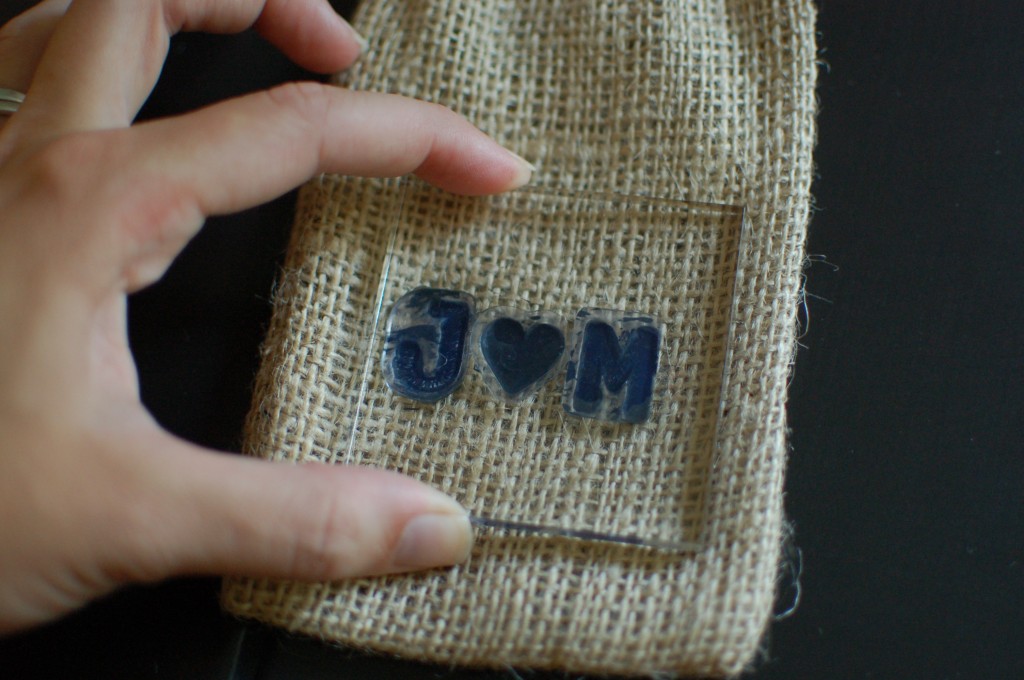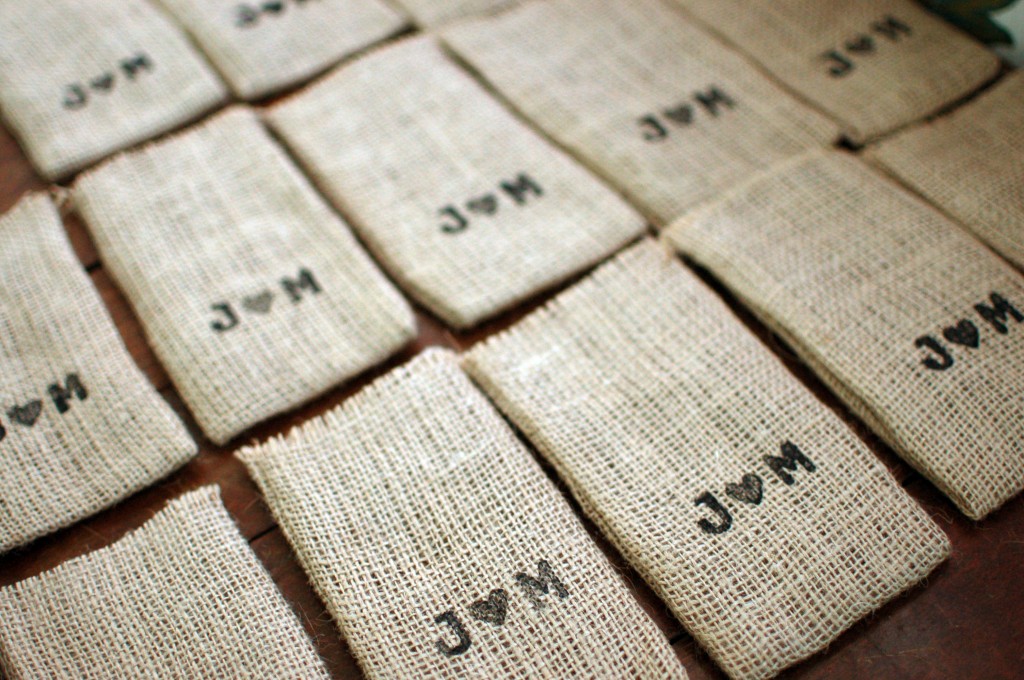 6. After the fabric paint dries, fill the bag with coffee beans. Coffee purists should first put their coffee into an airtight plastic bag. I would have just dumped the beans into the bags, but my brother would have none of that! I used about 1 cup per bag.
7. Tie the bag with ribbon, twine, or matching strands pulled from the burlap fabric (what I used).