18 Oct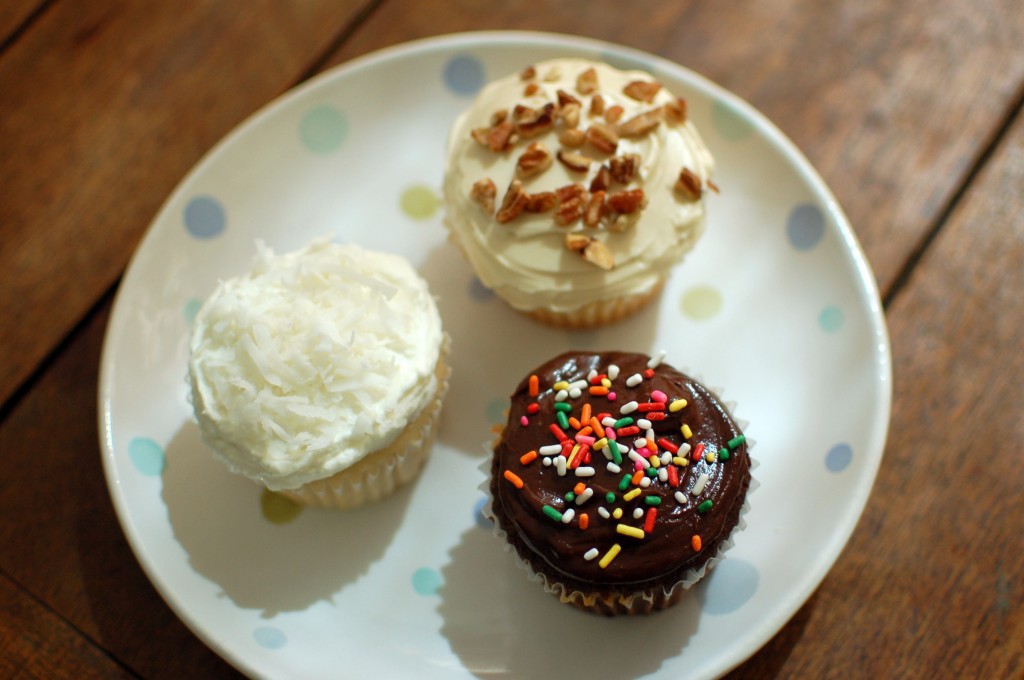 This year for Jennifer's cumpleaños, we consumed cupcakes and cocktails with a few of our comrades! But all alliteration aside, what better way to celebrate a birthday than with baked goodies and rum?
Rather than bake, frost and decorate all the cupcakes myself, I thought it would be fun to make a few different kinds of cupcakes, frosting and toppings and let people experiment putting together their own unique combinations. After considering a number of recipes I settled on a yellow cupcake from The New Best Recipe, a chai cupcake from Baking Bites, and to use a peanut butter filling in a highly-reviewed chocolate cupcake from Allrecipes.
As a relatively inexperienced baker of cupcakes, I found it an interesting experience trying out three new recipes. My first surprise came in the baking aisle when I went to buy the cardamom for the chai cupcakes: $16.19 for a small jar! That's when the "cardamom chai cupcakes" became "chai cupcakes." They tasted delicious, however, and were definitely a big hit. Another surprise was how thick the batter was for the yellow cupcakes. Half a cup of sour cream is the only thing resembling a liquid in the recipe! They were so thick and uneven when I filled the liners that I thought they would turn out horribly lumpy. To my pleasant surprise, they came out of the oven beautifully domed (a better shape than the other two recipes) and had an excellent consistency. Less pleasantly surprising were the chocolate cupcakes, which I found to be bland and disappointing despite the raving reviews. Fortunately a peanut butter filling saved the day, which saved the bland chocolate cake with a punch of delicious goodness.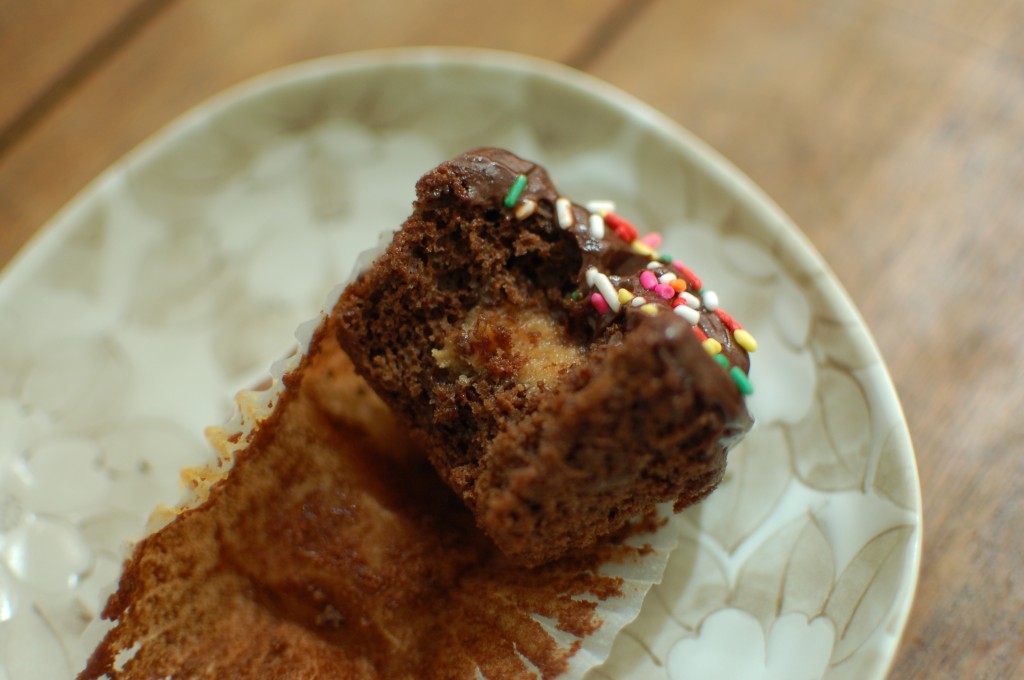 For mixing and matching with the cupcakes I made three types of frosting: a simple whipped-cream frosting, a whipped chocolate frosting from The New Best Recipe and a salted caramel frosting inspired by the treats I had at Anthropologie for Grace Bonney's Design*Sponge at Home book signing. My favorite was definitely the salted caramel, though next time I'll use a little less sugar and a little more salt. To top things off I put out chopped walnuts, coconut and some sprinkles.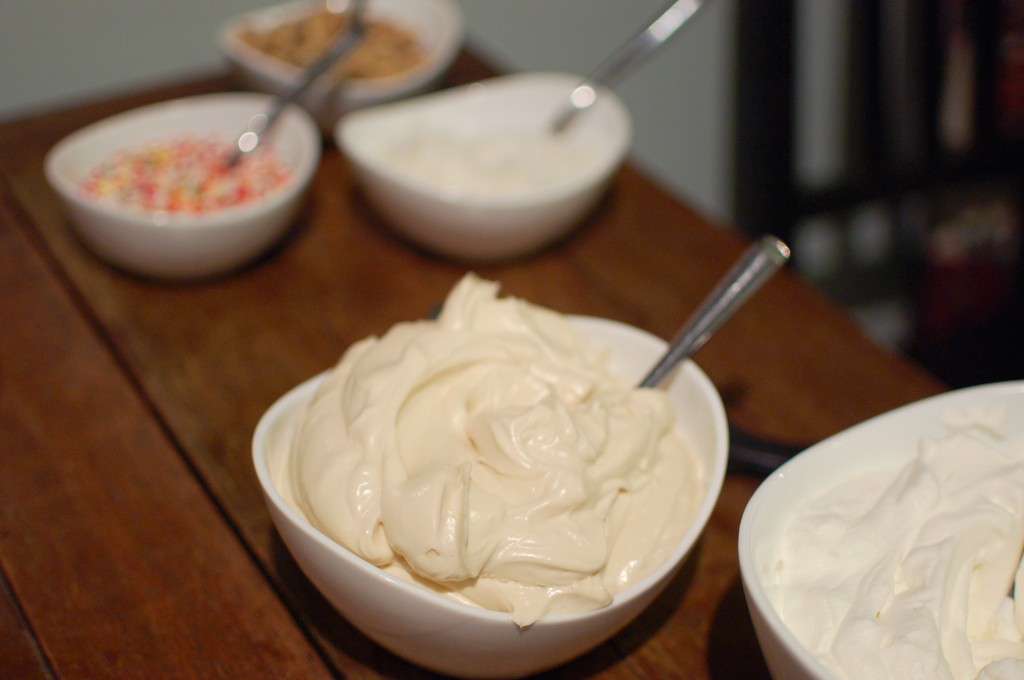 To complete the festivities we mixed piña coladas, strawberry daiquiris and rum & cokes (can you tell Jennifer likes rum drinks?), and I put together a few hexagonal chevron banners. Happy Birthday, Jennifer!