My mom's pumpkin cheesecake bars are one of my favorite things about fall. They're so good! I'm also a huge proponent of enjoying Christmas cookies and pumpkin products year round, but until that catches on with the rest of the world, I'll just eat them solo in the springtime!
Variations of this recipe are all over the internet, but it may have originated with Eagle Brand. Regardless, it's an easy treat and a great alternative to (yet another) pumpkin pie!
Ingredients:
1 (16 oz.) package pound cake mix
3 large eggs
2 tablespoons butter, melted
4 teaspoons pumpkin pie spice, divided
1 (8 oz.) package cream cheese, softened
1 (14 oz.) can sweetened condensed milk
1 (15 oz.) can pumpkin
1/2 teaspoon salt
1 cup chopped nuts
Directions
1. Preheat oven to 350° F.
2. Combine cake mix, 1 egg, melted butter and 2 teaspoons pumpkin pie spice in large bowl until mixture resembles coarse crumbs.
3. Press crumb mixture into bottom of 15 x 10-inch jellyroll pan.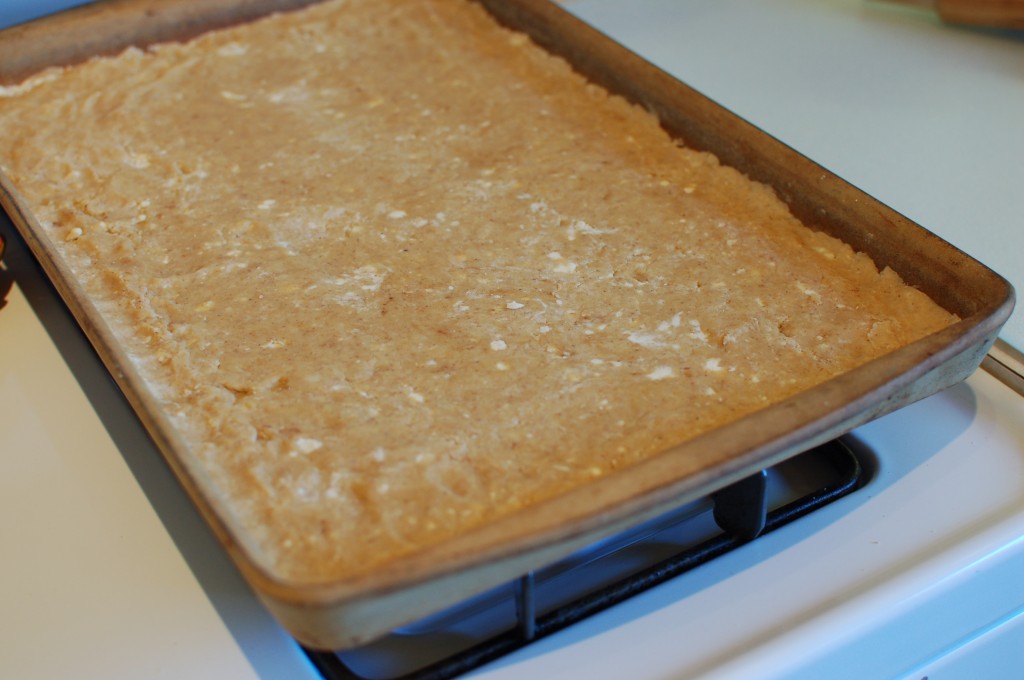 4. Beat cream cheese in large bowl until fluffy.
5. Gradually beat in sweetened condensed milk; then beat in pumpkin, remaining 2 eggs, remaining 2 teaspoons pumpkin pie spice, and salt. Mix well.
6. Pour pumpkin mixture over crust.
7. Sprinkle with nuts.
8. Bake 30 to 35 minutes or until set. Chill, and then serve with whipped cream!