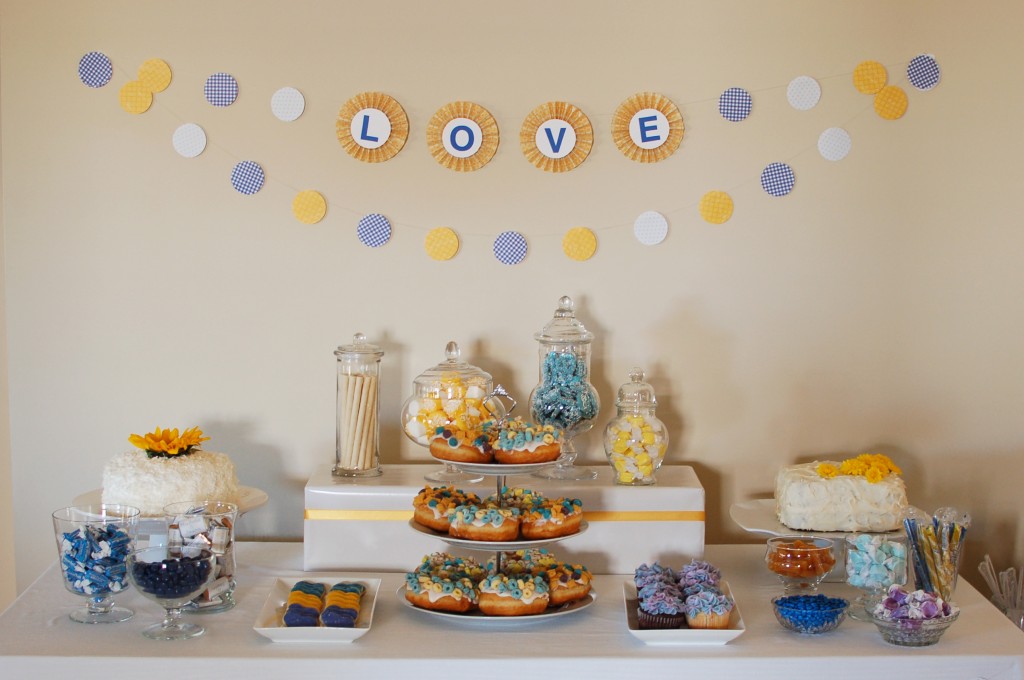 You may remember me mentioning that my brother's lovely Oregon wedding was a small one. And by small, I mean a dozen guests. It was a very sweet ceremony and just the way they wanted it.
One month later, my parents hosted a casual reception at their home in St. Louis. Jason and Michela had the opportunity to celebrate their wedding a second time, with even more family and friends.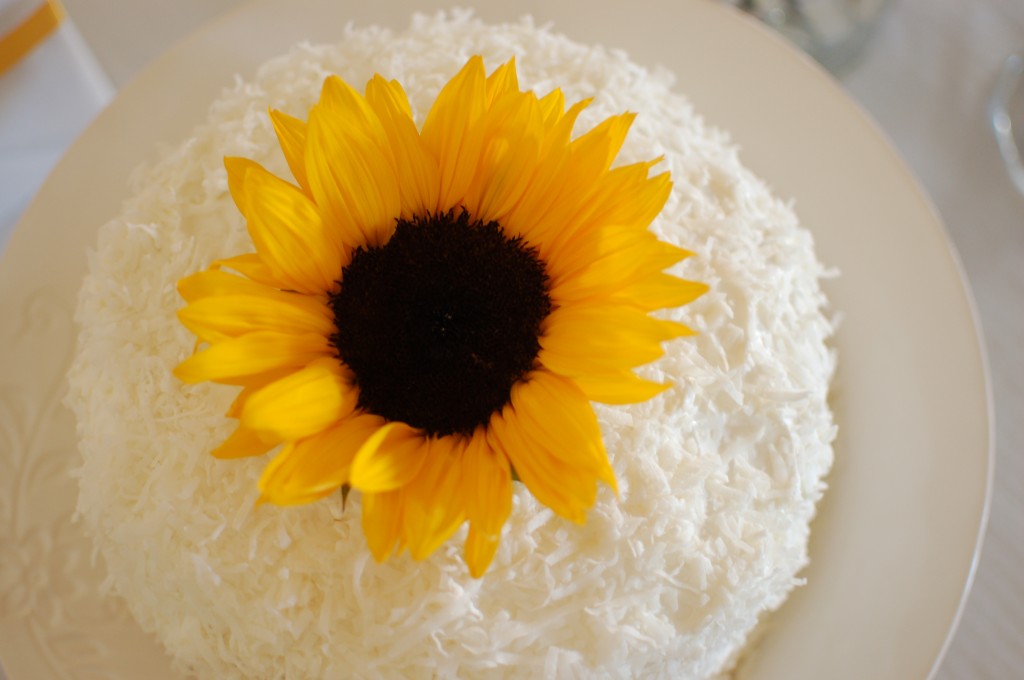 My mom and I set up a dessert table and used many of the wedding elements in flowers and decorations around the house. My favorite contribution was the hydrangea cupcakes (details to follow)! Hydrangeas and sunflowers were inspirational in the wedding color palette and filled Michela's gorgeous bouquet.
We were too far away from Voodoo Doughnuts to have the real thing, but our local grocery store made un-frosted doughnuts for the party, and my mom frosted them and added the cereal to imitate Jason's groom's cake.
My sister-in-law was excited to have a candy bar feature at the party, so my mom collected a few apothecary jars for the sweets. It didn't take long to realize, though, that filling the big ones with little candy would get a bit pricey! For the biggest jar, we turned to dipped marshmallows.
They're fast and easy to make — just dunk marshmallows in candy melt of the desired color and add sprinkles, if you like! Even though they were very easy and a bit messy looking individually, they were super cute in the jar.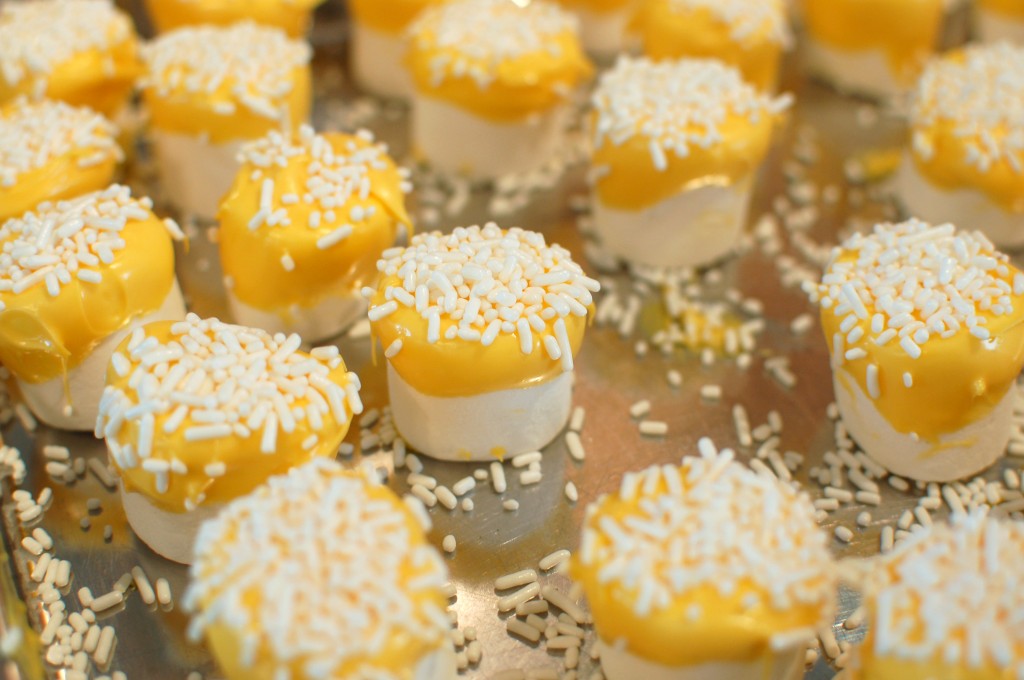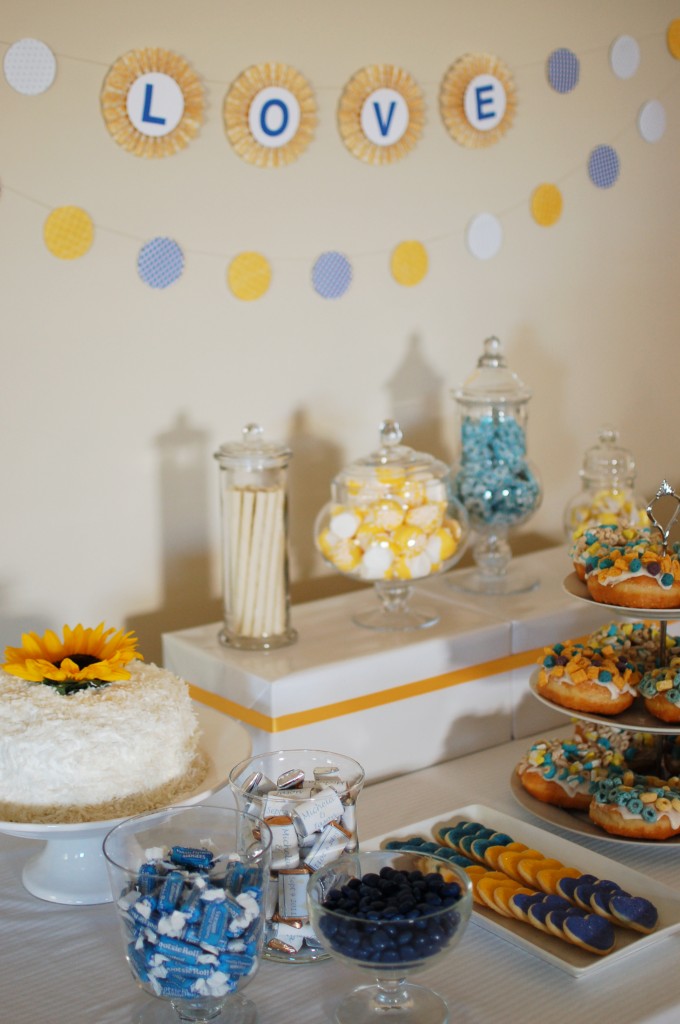 I'm so glad I was able to attend their party! Congrats again, Jason and Michela!