Happy Super Bowl Sunday! I hope you're headed to (or hosting) a football bash tonight. (Wait, this afternoon!? Silly California.) Honestly, I have no attachment whatsoever to today's teams, so I'm just looking forward to good food with friends and hopefully some fantastic advertising.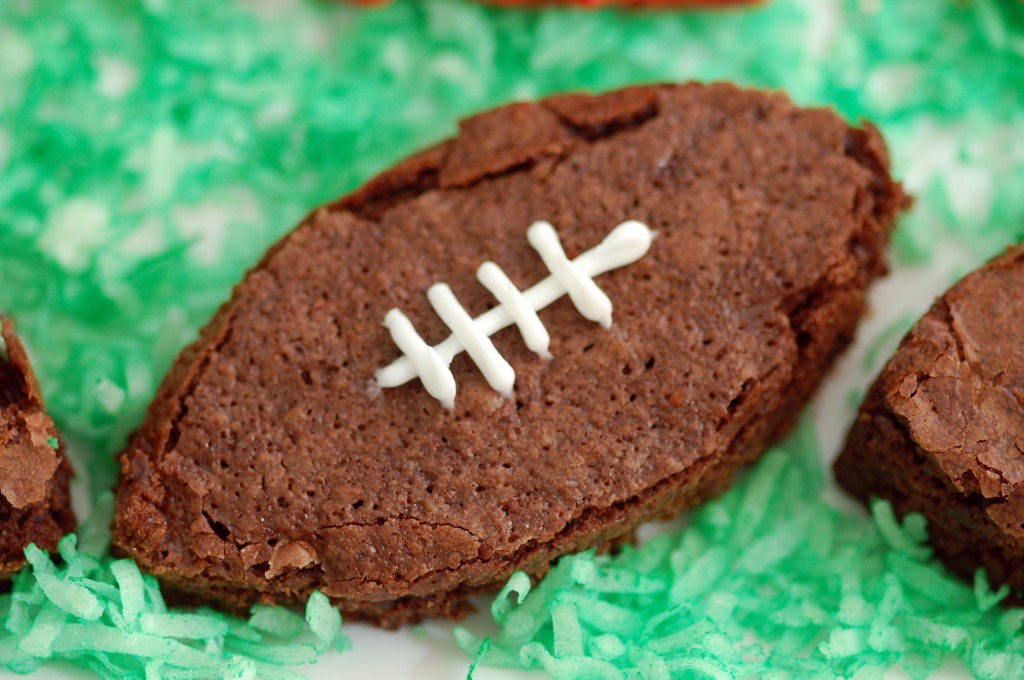 We made a few brownies and dipped pretzel sticks to bring to the party we're attending. I just used a cookie cutter on a regular tray of brownies and added white icing laces.
Greg cut pretzel rods into numerals with a serrated knife, and then we dipped them in red candy melts + shortening (to thin it). And added sprinkles, of course.
The bed of green coconut grass is also super easy to make — just put coconut and a few drops of food coloring into a jar, seal and shake!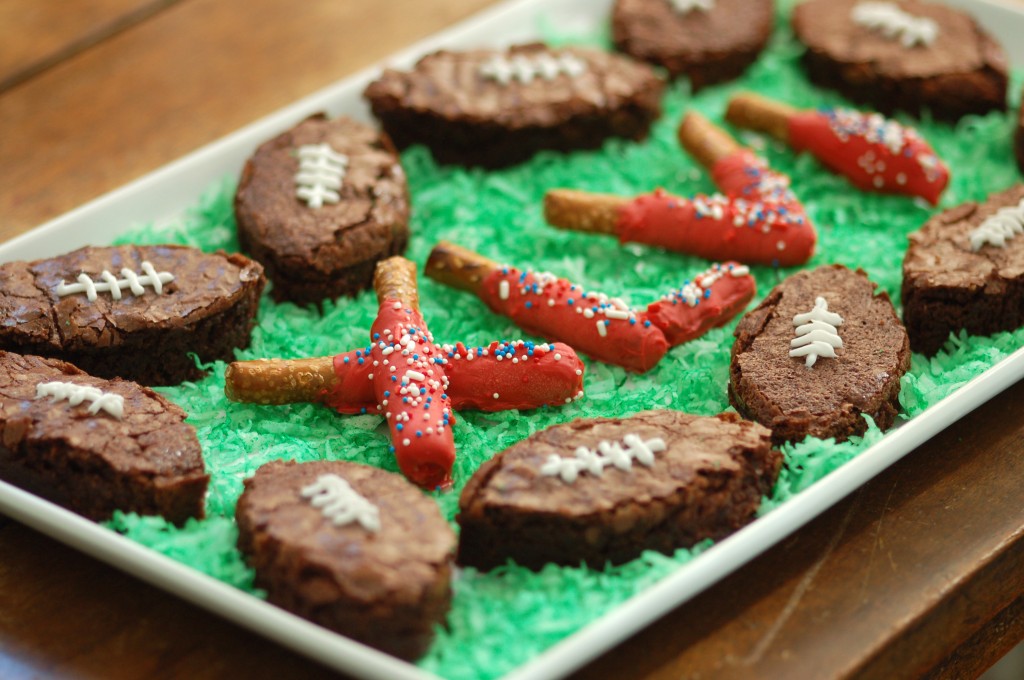 Go blue and red!