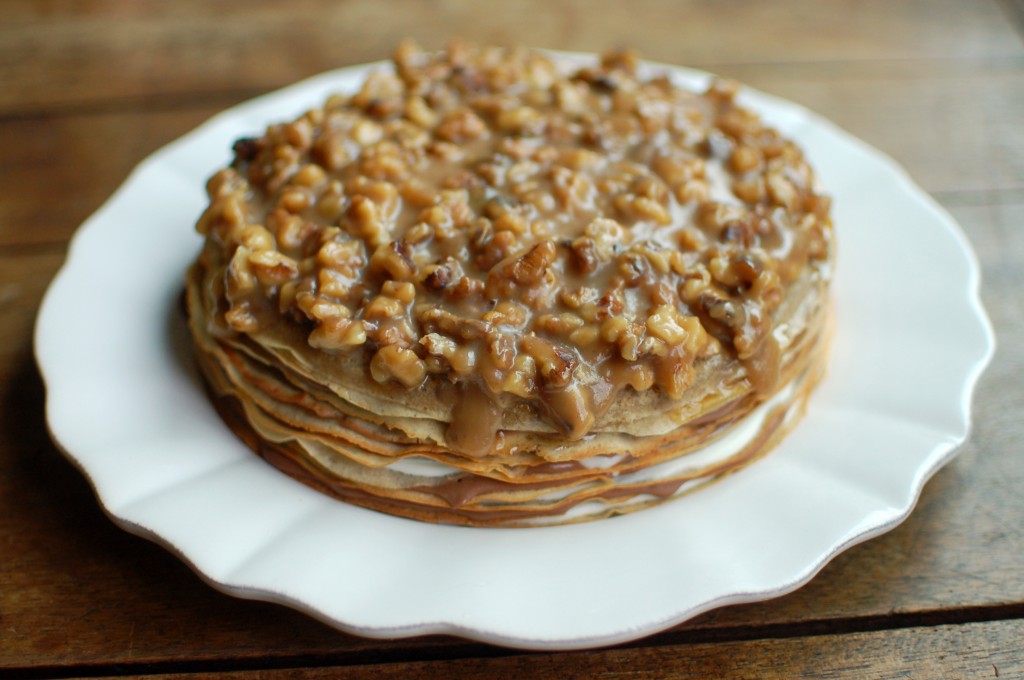 Greg and I did a little experimenting with Smitten Kitchen's recent crepe cake recipe over the weekend. It calls for banana crepes layered with a sweetened cream cheese and yogurt mixture topped with butterscotch and walnuts. And, because everyone loves it, we made a last minute decision to add Nutella to half the layers. Yummm.
The dozen layers really stole the show, and the sliced pieces were just lovely. Though I didn't get a photo of the sliced cake, I was pleasantly surprised by how easily it cut. Apparently it's one of the magical qualities of crepes — they cut without stretching or tearing. They also keep well, and can be stacked and stored for a few days (without sticking together!).
This version was good, but I'm even more excited with the possibilities ahead (Grand Marnier, anyone?). Crepes are really quite easy to make, and every time we have them we vow to make them more frequently. And just like our bentwood chairs, crepes are a welcome reminder of our (too brief) time in Paris!