I finally made a sea shell shadow box to match my feather and egg shadow box!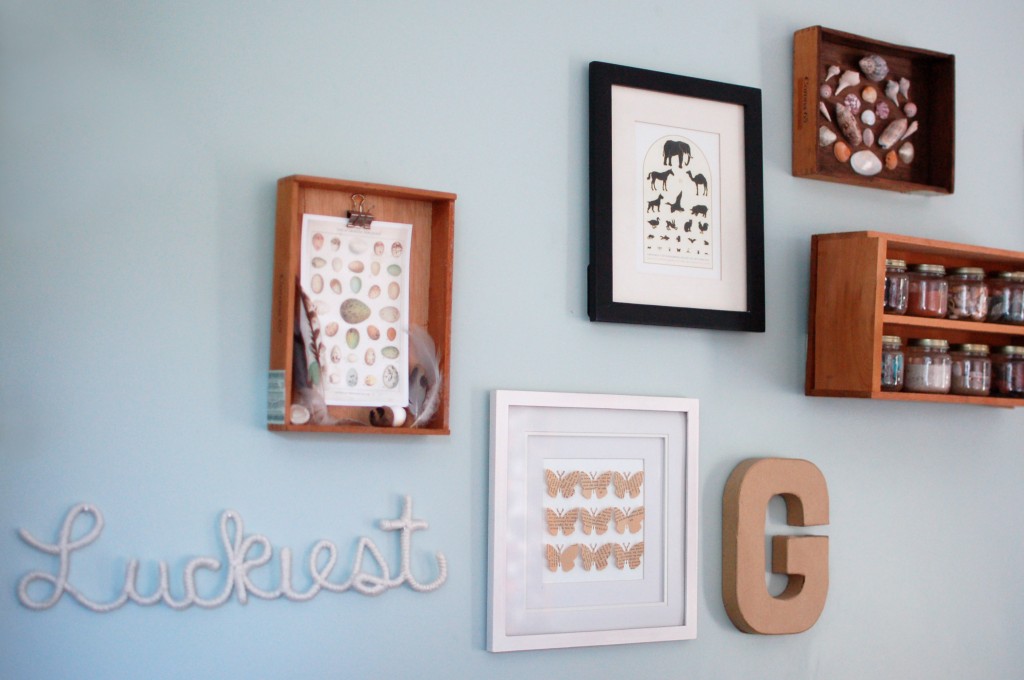 I love the look of old nature illustrations, and was drawn to interesting arrangements like these. Though the average sea shell craft is a little too kitschy to match our decor, I thought a symmetric pattern with some of the many shells we've collected would fit in nicely. Especially in an old cigar box.
To make the light-colored shells pop a bit more, I stained the inside of the box a darker shade (after lightly sanding and wiping clean). I used my favorite removable glue, Rubber Cement, to hold the shells at first, but had to redo them with hot glue after several of the big shells came unstuck. At least now they won't come crashing down on our guests sitting (or sleeping) on the couch!
I'm amazed by the variety of shapes and colors in even such a small sample of shells. I love passing by and seeing them on our wall!