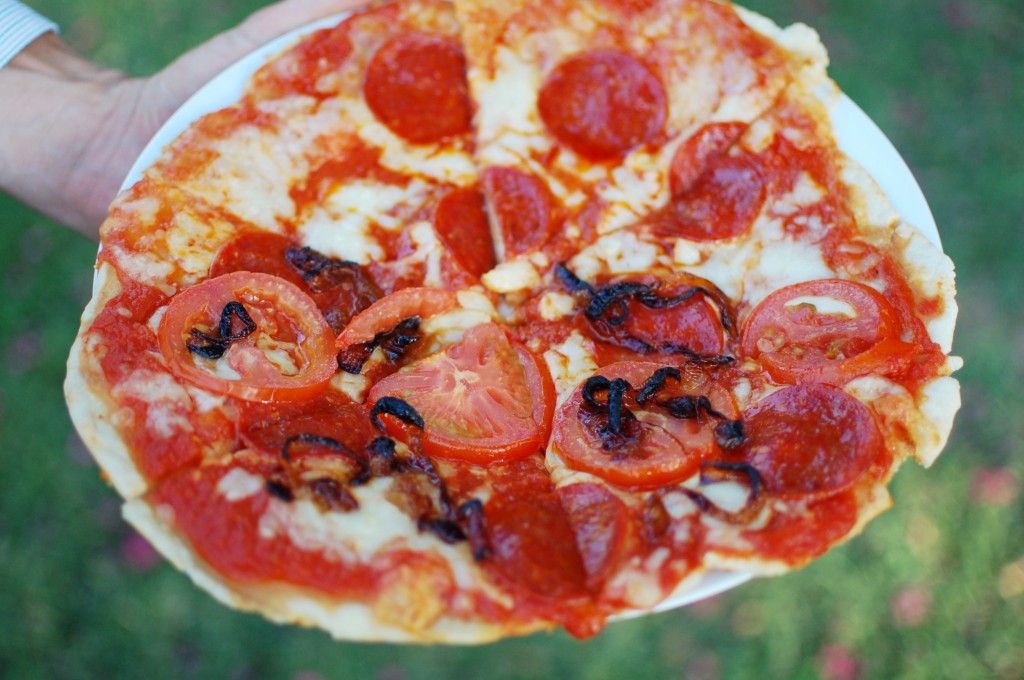 Los Angeles finally had a couple weeks of real summer heat, and turning on our oven has been torture. We took advantage of the grill and some backyard shade and hosted a barbeque. After a month of travelling followed by a week in a hot, stuffy house, dining outdoors with friends was the perfect refreshment!
Instead of traditional BBQ fare, we served pizzas. We set out a variety of toppings so that friends could create their own culinary masterpieces, and then Greg grilled them up. I always love making an activity out of a meal — I think it's also why I enjoy fondue so much!
We rolled out a dozen pizza crusts in advance (wrapped in saran wrap and refrigerated), and made a triple batch of sauce. Assembling the pizzas was quick, but we were only able to cook one pizza at a time. Fortunately it wasn't a problem — we just had salads, snacks and drinks readily available and encouraged everyone to graze.
Even though schools are (mostly) back in session and Labor Day weekend has come and gone, Greg and I are still cherishing the last bit of summer. (It took me a while to realize that September is a full blown summer month in Los Angeles (90 degrees!), unlike other cities I've lived in.) As anxious as everyone seems to be for scarves and pumpkins and boots (and lattes?!), I'd rather be sitting outside in the warm sun. Lucky for me, LA seems happy to oblige.