Greg turned 30 this month! I wasn't in the same city as him on his birthday, so I turned it into a ten day celebration. Ten days, three gifts per day, starting five days before his birthday.
It was a bit of a scramble to pull so many gifts together (as if I didn't know it was coming), especially when my homemade gift ideas kept falling through! This gift was almost a failure, as well, until I learned that the key to a successful scratch-off is tape. I first followed a tutorial that skipped the tape step completely and had me paint directly on a glossy photo's surface. I had high hopes, but that paint refused to budge and using a penny on it dug right into the photo. After aggressively scratching a few faces off practice photos, I gave up. I sulked for a bit, then looked around for more tutorials and found the solution: clear packing tape. Hurray! 30 gifts, not 29.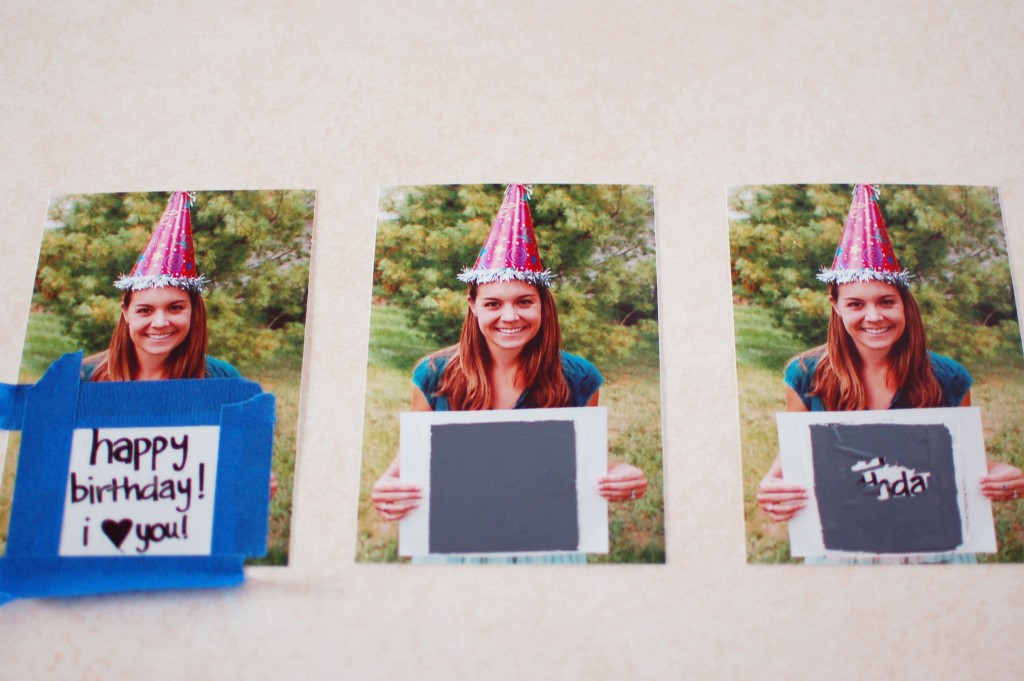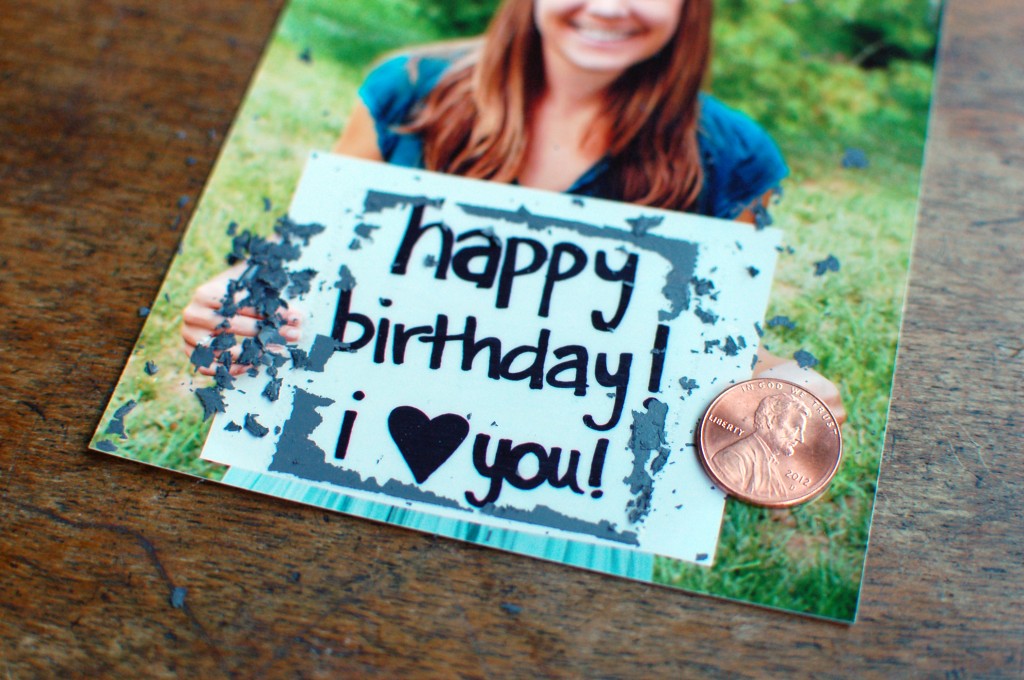 Let's just ignore how completely ridiculous I look in these photos and forgive my terrible Sharpie handwriting. I'm sure the neighbors got a kick out of the photoshoot!
Supplies:
Packing tape
Dish soap
Acrylic paint, any color
Paint brush
Paint mixing surface — paper plate, old cup, etc.
Painter's tape (optional)
1. With packing tape, cover the section of your photo or card that you want to hide with a scratch-off surface. You can cover the whole photo or just a section (like I did). Push out any bubbles.
2. If you're only covering part of the photo and wish to have clean edges, place painter's tape along the edges of your packing tape section.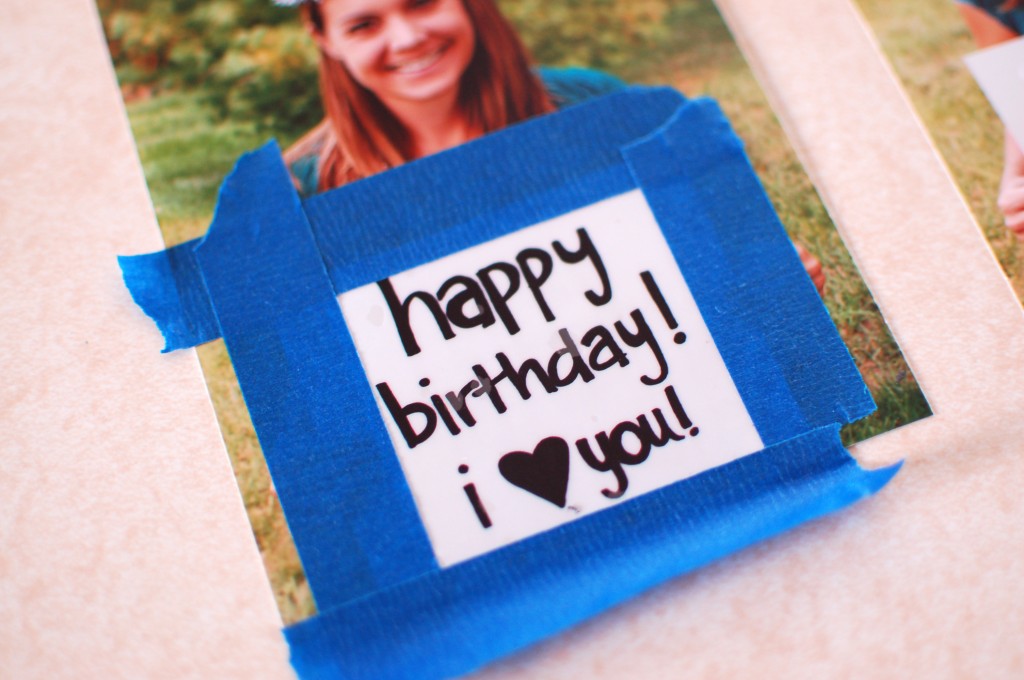 3. Mix two parts paint with one part dish soap. You won't need much!
4. Paint a thin layer of paint over the packing tape. Keeping your brushstrokes in the same direction (e.g., all horizontal) helps it look clean and smooth.
5. When the paint is dry (20 minutes or so), check to see if it's completely opaque. If not, add another coat of paint. My dark paint was pretty solid after one coat, but I did a second for good measure. A lighter paint color may require several additional coats.
6. Once your final coat dries, peel off the painter's tape and you're finished! Consider including a penny when you give away your lovely scratch-off.