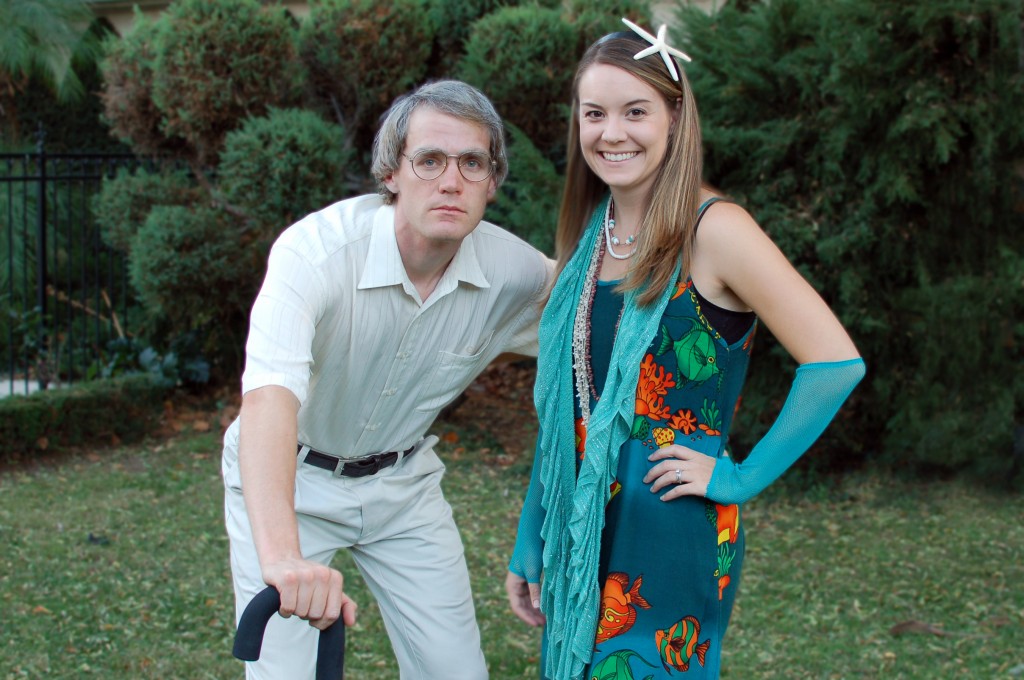 Happy eve of All Hallows Eve! It's time to reveal our Halloween costumes — can you guess who we are?
I'll give you some hints: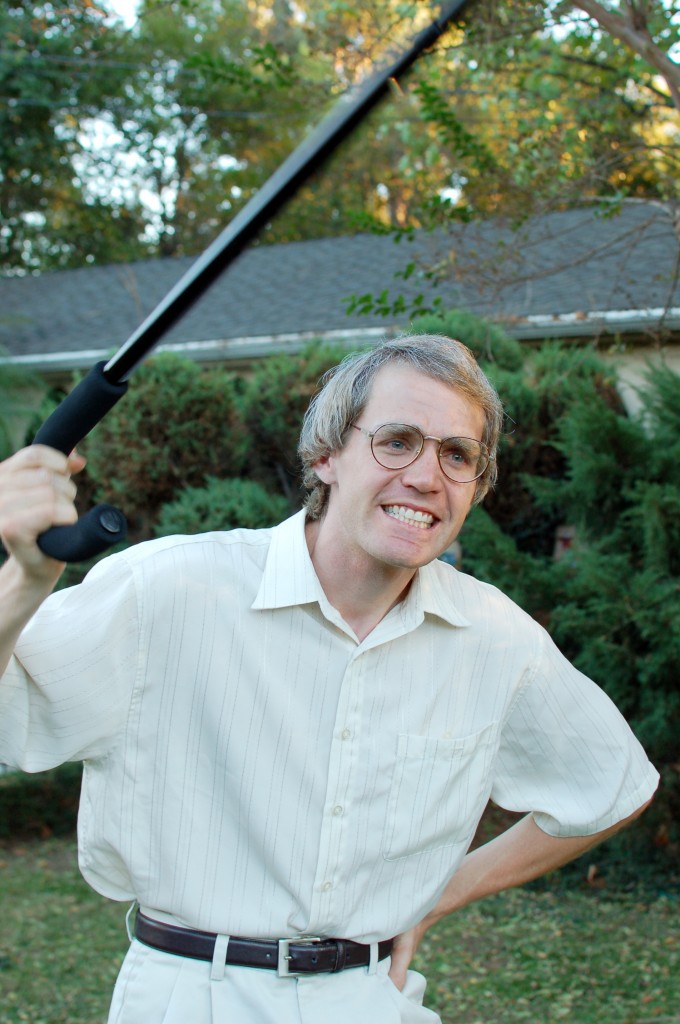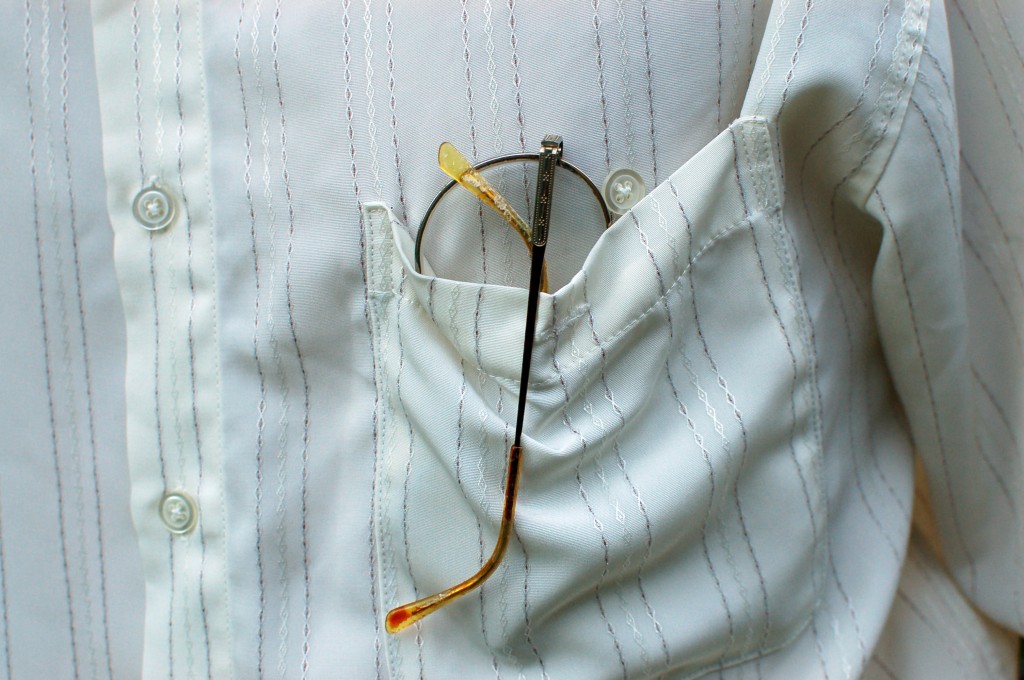 Greg is exactly who he looks like he's supposed to be. An old person. An old man, to be precise.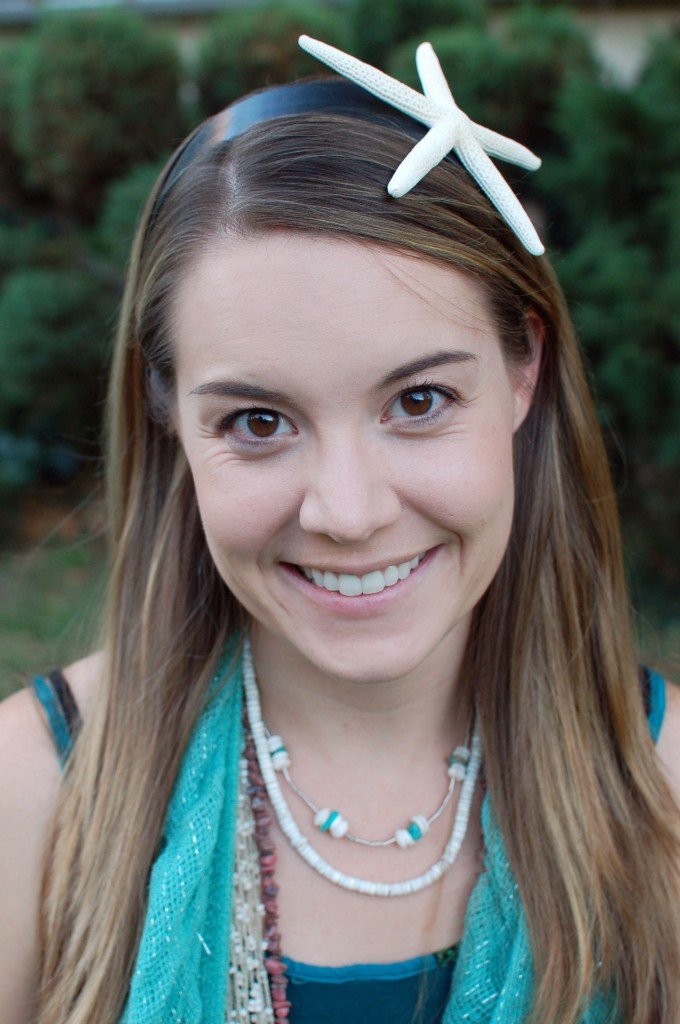 My costume is a little bit trickier, and there were some interesting guesses at the party, like "transcendent mermaid." Right direction, but not quite. No fins!
Yet if you know that our costumes go together, and you're familiar with American literature, you've probably already figured out the only thing that The Old Man would take to a costume party…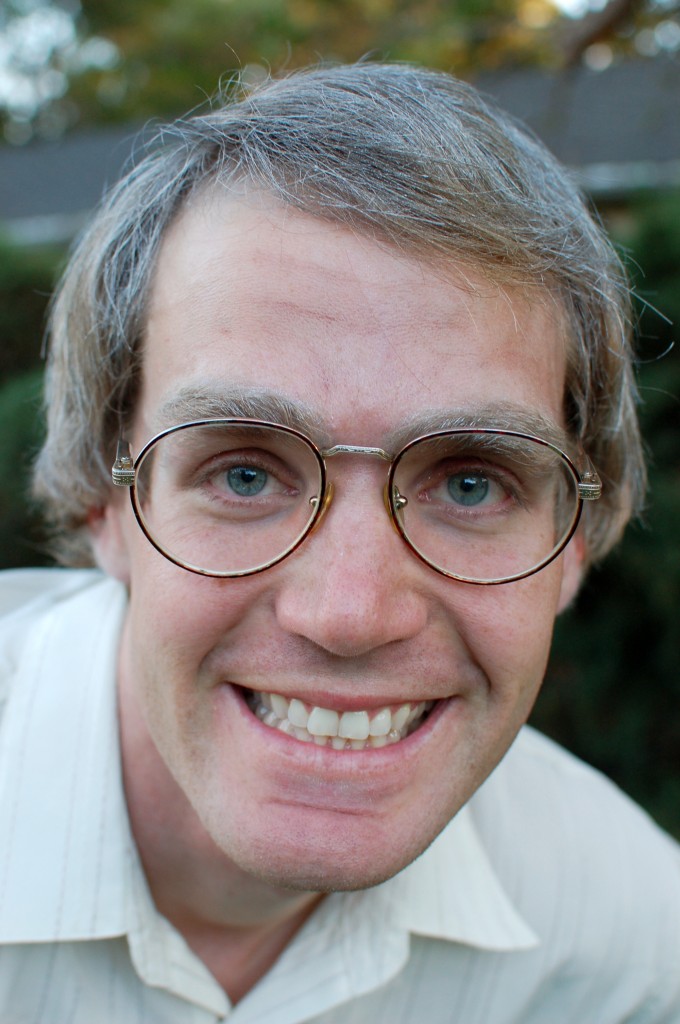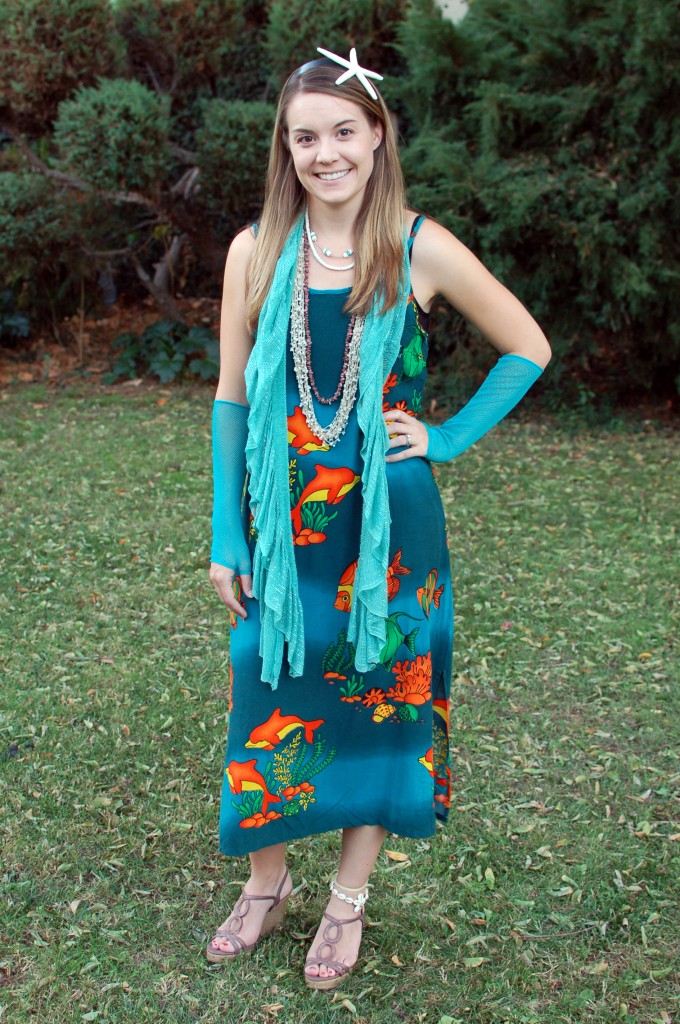 …the Sea!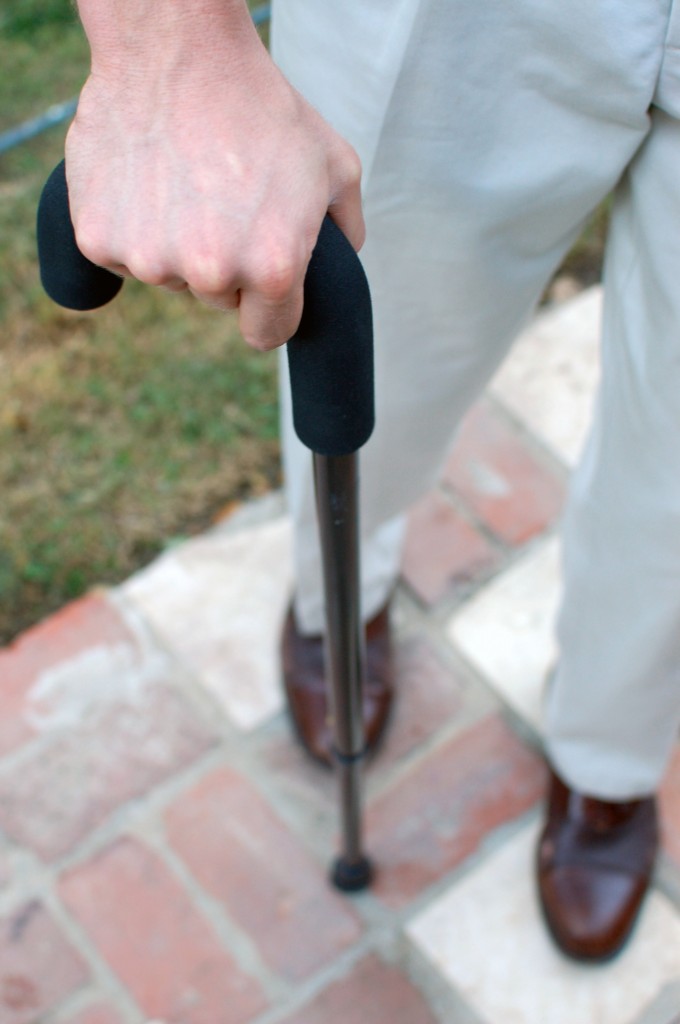 We had a blast putting The Old Man and the Sea costumes together and even managed to win "Best Costume" at the party. If you don't have an idea for Wednesday, you could pull this one off! The old man just needs silver spray hair color, glasses and ill-fitting clothing. A cane or walker helps. For the sea — if your thrift store dress hunt doesn't end as perfectly as mine — try gluing felt fish and other creatures to a blue dress. That was my original plan, plus fishnet stockings and a sailboat on my head. Instead, I added sea shell accessories and a seaweed scarf.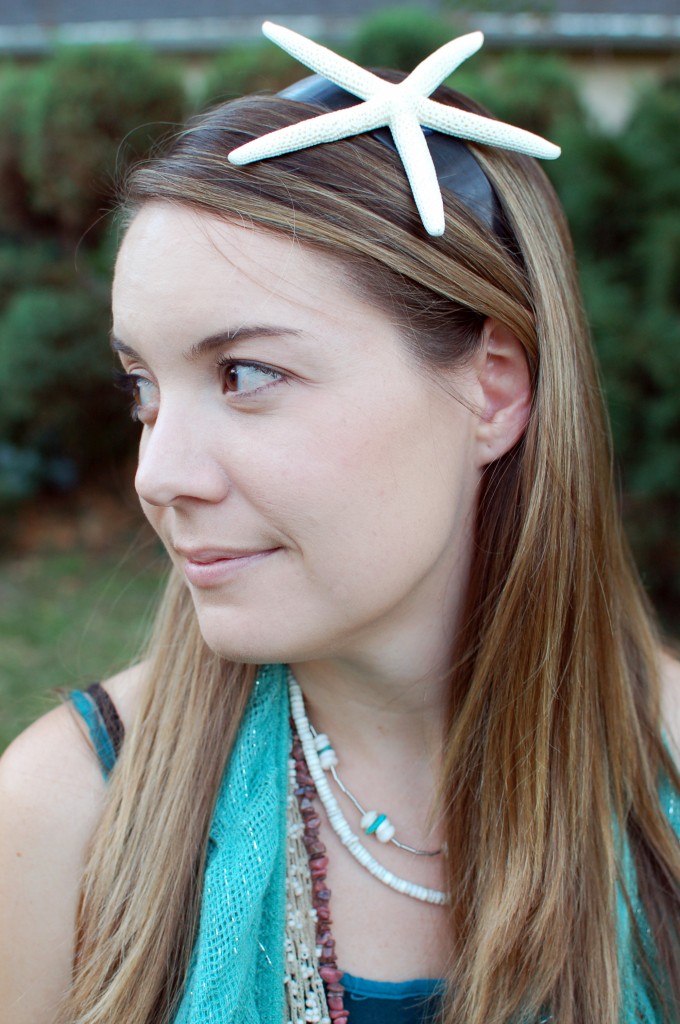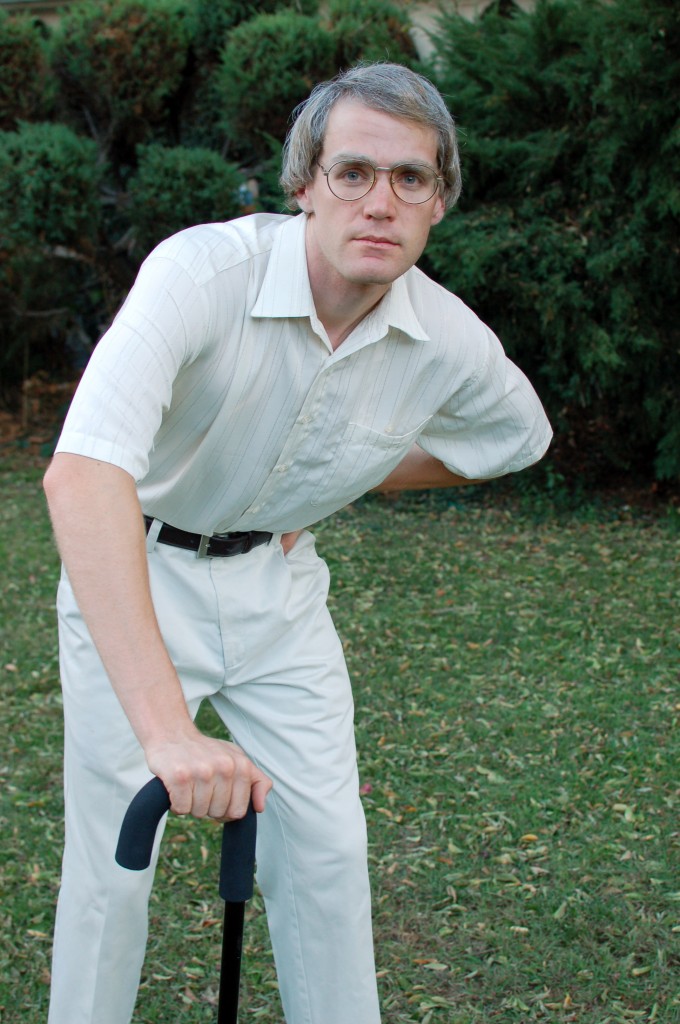 The funniest thing about being The Old Man and the Sea for Halloween is that I hated that book. Hated. No offense Mr. Hemingway, but could you write a more boring and repetitive story? But then again, I read it as a high school girl. I suspect that I wasn't Hemingway's intended audience.
You know one thing that was meant for high school girls — or middle school, actually? The netting I wore on my arms. Target labeled them "tween arm warmers!" Ha!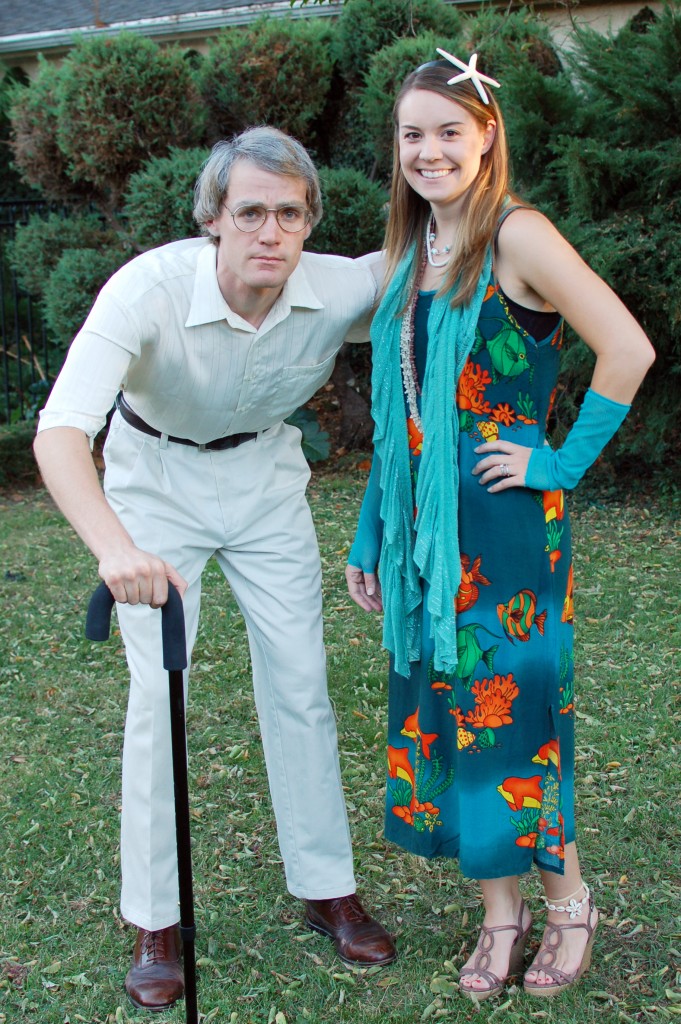 Hope you're having as much costume fun as we are — good luck with the finishing touches!