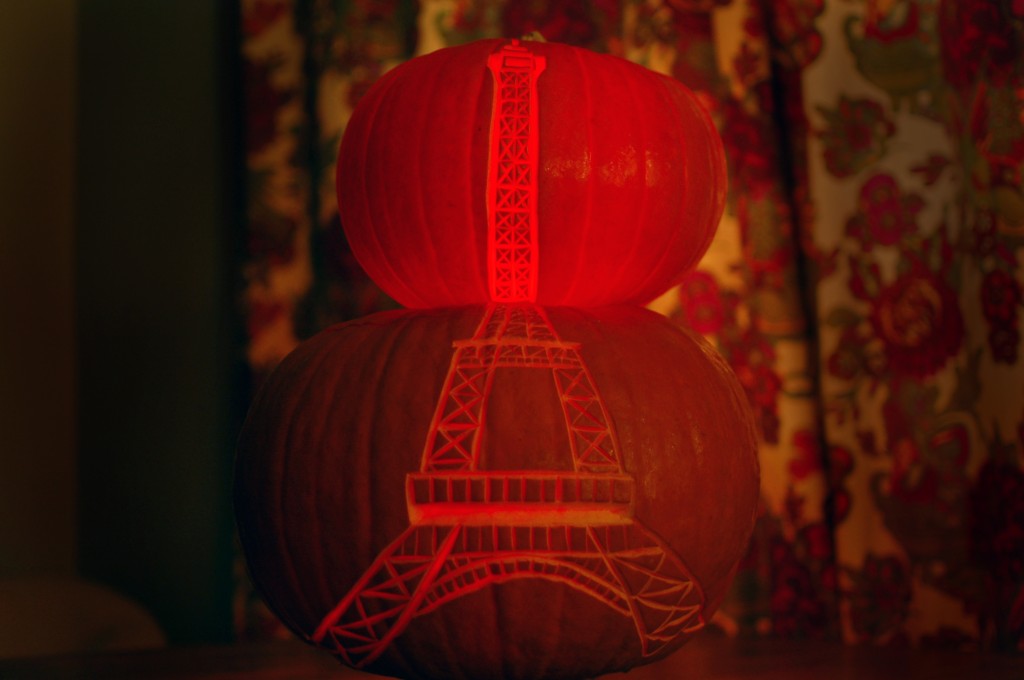 What's Halloween without pumpkin carving? Just an excuse to wear a costume during your Saturday morning surfing session. (No, seriously that's a real thing.) While I love the idea of pumpkin carving, when it comes down to it I always struggle coming up with a design that is sufficiently cool to merit disemboweling that poor, innocent little—or not so little—pumpkin. Last year I managed to tap my Mexican ancestry and carved a calavera (skull) for Día de los Muertos, which also gave me a good excuse for why I had carved my pumpkin several days after Halloween. (Día de los Muertos is November 2.)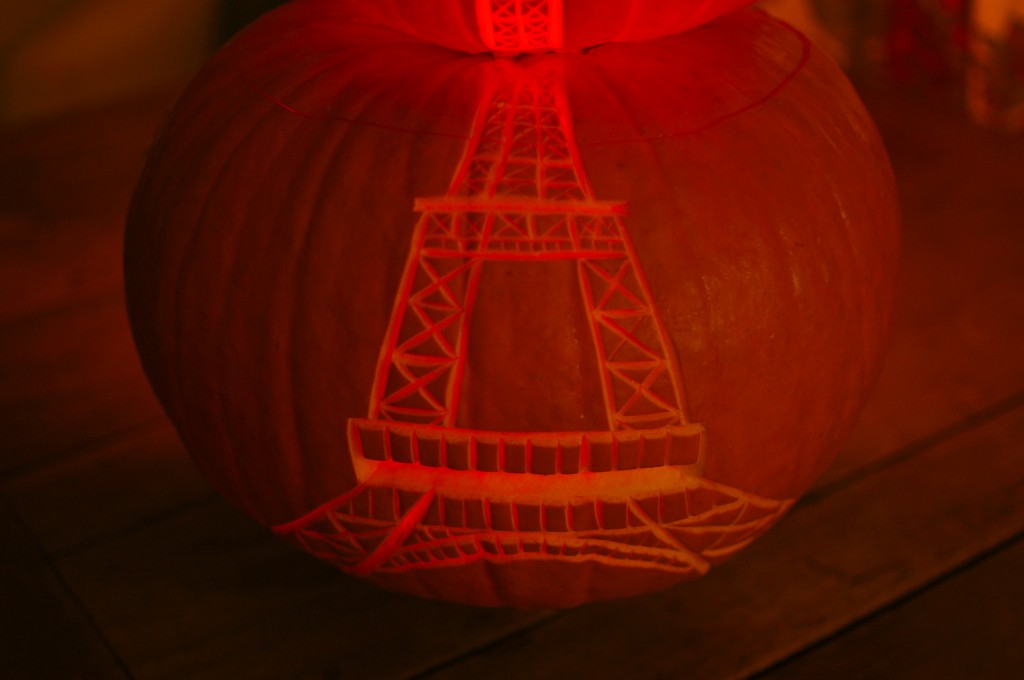 This year I thought it would be fun to stack pumpkins and stretch a carving across them. Since the stacked pumpkins are much more vertical in shape than a lone squash, it allows for a subject that wouldn't fit well on a single pumpkin. What to put on your double-decker jack-o'-lantern? The Eiffel Tower seemed like a natural choice. OK, so it's not what you think of when you think "Halloween" or "pumpkin," but it's so, well, iconic. And doesn't it just stir up that feeling that you ought to be wearing your favorite scarf strolling down a tree-lined boulevard whose name you can't pronounce in search of a bakery where you can pick up a delicious warm baguette with that perfect crunch for less than 2€?
Yes. Every time.
Before carving, I cut circular holes in the top and scooped out the seeds. I also added holes to the back of the pumpkin that wouldn't be visible, but would allow air in so that closing the lid wouldn't smother candles inside. For the carving itself, I sketched the tower in pencil and then used an X-Acto to cut into the pumpkin skin (but not all the way through it). The rather intricate lattice supports took me a fair amount of time, but I think it was worth the effort!