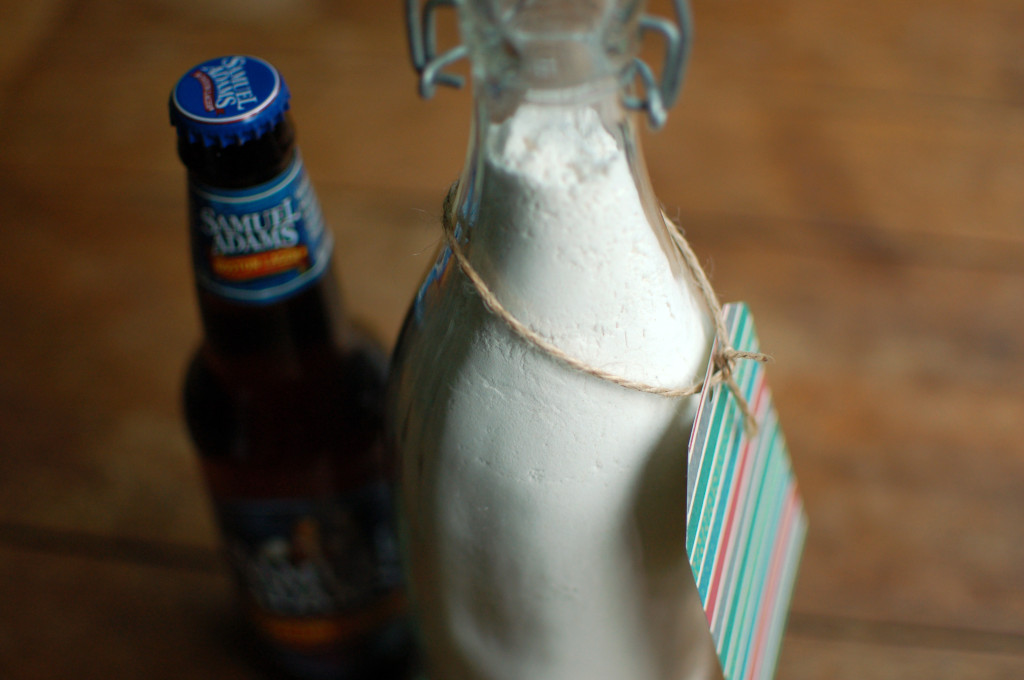 I don't know about you, but I love thinking about, shopping for, and making gifts for Christmas. Even though there's always (way, way) too much to do, I really look forward to this crazy time of year!
We gave out these beer bread kits a couple Christmases ago, inspired by a store-bought version. Just mix up the dry ingredients (which you'll already have on hand), bottle them, attach the directions and give with a bottle of beer (or not). The bread is delicious and so easy for the recipient to make!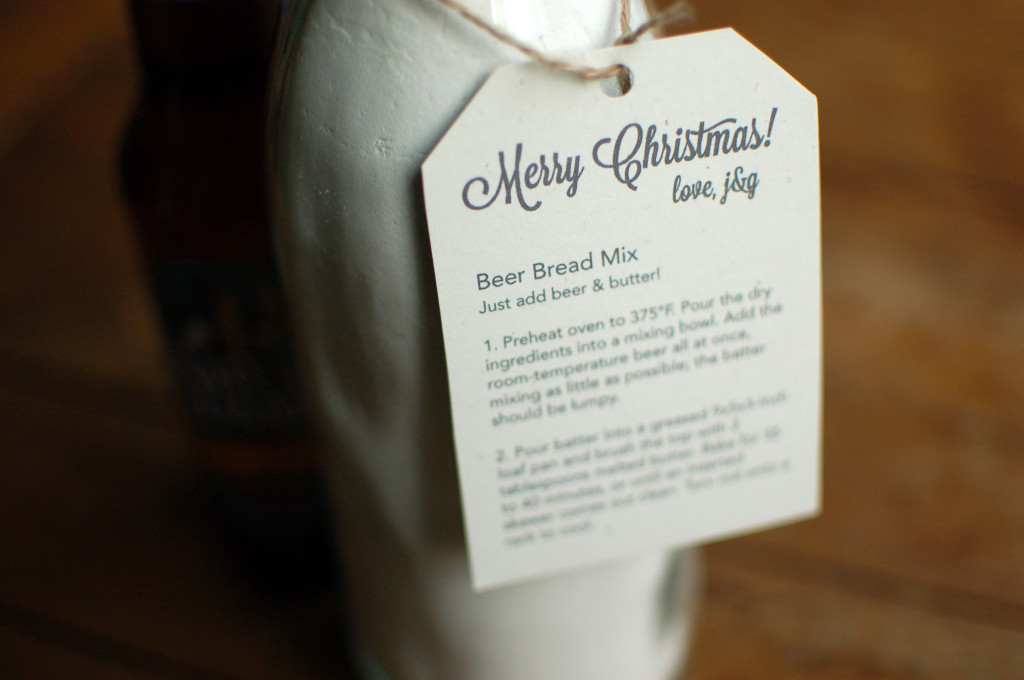 Supplies (for one mix):
3 cups flour
1 tablespoon baking powder
3 tablespoons sugar
1 teaspoon salt
Cardstock and string or ribbon
Large glass bottle
I've had great luck finding the right size bottles at thrift stores, but TJMaxx-type stores typically have an assortment, or you can buy bottles for $4 at IKEA.
Directions:
1. In a mixing bowl, combine all ingredients. Using a funnel, gradually pour the ingredients into a bottle. Tap the bottle frequently, encouraging the mix to settle, until all ingredients fit. Seal.
2. Make tags with instructions for the recipient. For tags like mine, first print a pattern on the back of paper. (I used Elli's striped gift wrap, but there are tons of free printables out there, including lots more on the Elli blog.) Then flip your paper over and print my tag template on the other side. Cut one out, punch a hole and tie it on!
These are easy gifts to customize, too — want to give a more substantial gift? Give the recipient their favorite six-pack. Traveling by plane and can't bring liquids? Tie an interesting bottle opener around the neck of the dry ingredients. Whether you're giving one mix or twenty, you can still make them personal — something that I absolutely love!