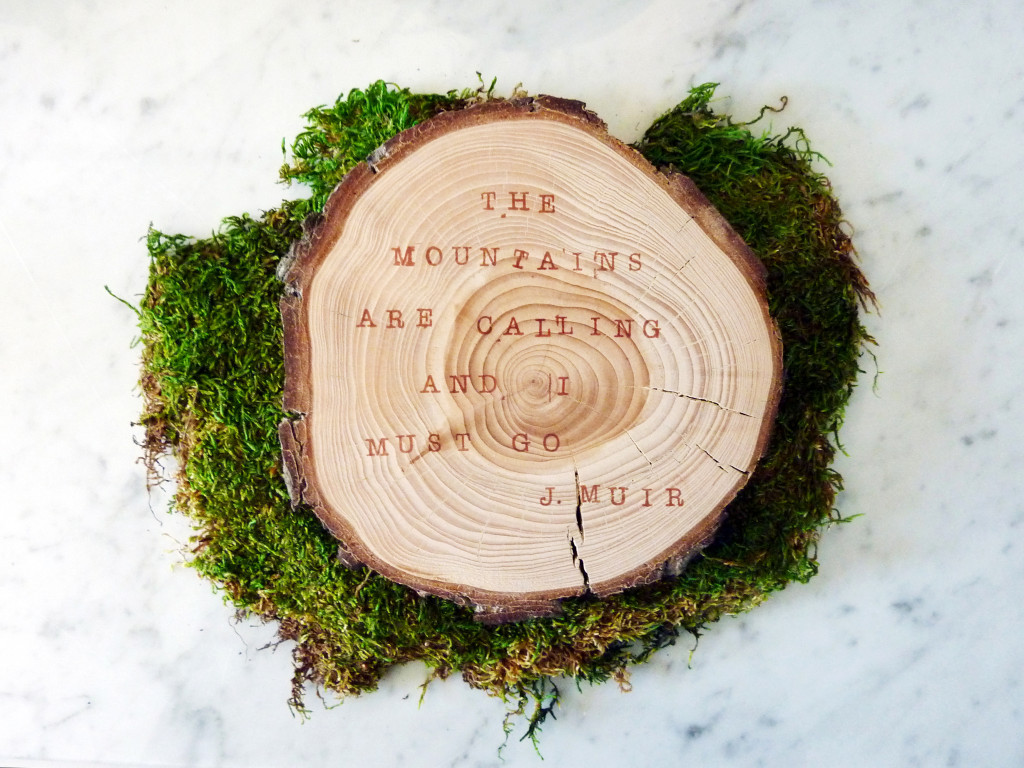 I have always loved this quote (always, as in, since it started popping up all over on t-shirts and tacky Pinterest inspirational images). And while I was most certainly not familiar with John Muir before moving to California, I'm now so grateful for all the work he did, especially in preserving one of the most beautiful places ever — Yosemite National Park.
This quote seemed perfect for my brother, a person rather uninterested in the outdoors who then moved to Portland (away from the bugs and oppressive humidity) and suddenly loved climbing mountain peaks.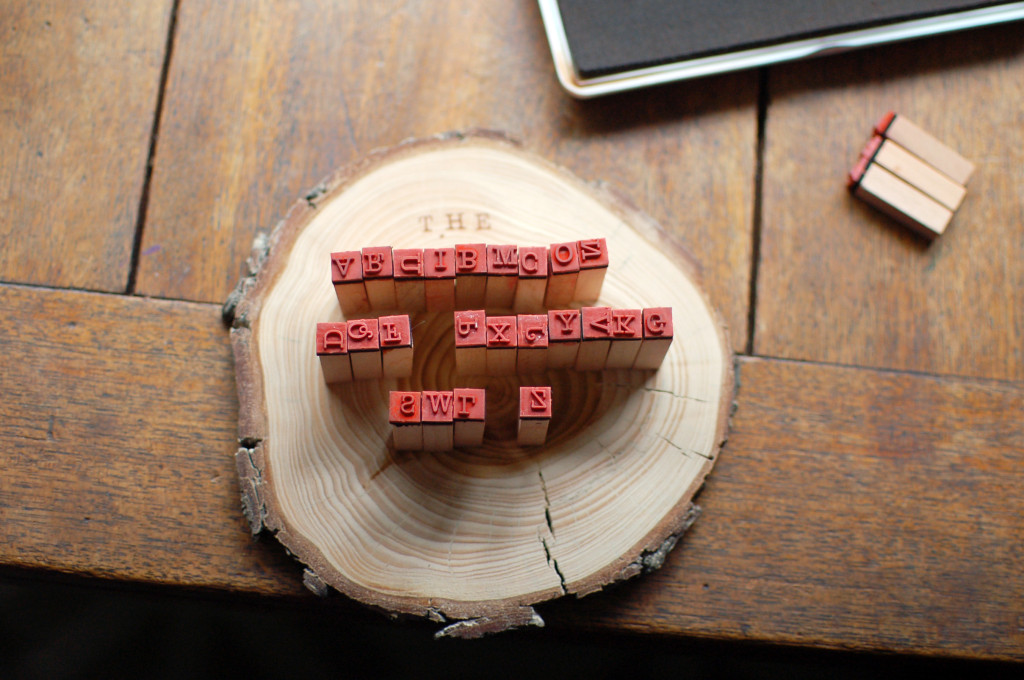 Once I had a sanded piece of wood in hand, this project was incredibly easy. (And once I decided not to worry about boring things like straight lines.) I used an alphabet stamp set that I got several years ago at Michael's for $1 and some ink I had on hand. Any basic stamping supplies will do.
I set the stamps on the wood to choose an approximate layout.
I often rubberband letters together when using my tiny stamps, and sometimes turn one backwards to serve as a blank spot when one of the letters is repeated (since I only have one of each letter to work with). It actually works better with words that are shorter than mountains (more like mount), and isn't really necessary when doing something as free form as this project ended up being. Still, it's something to keep in mind for projects that require more precision.
I finished the project with a sawtooth hanger hot-glued to the back. You can also see from the dark spot in the center that this wood hasn't quite dried out, so it's likely to crack a bit more along the way.
I intended to finish this gift for my brother while he still lived in Portland, but ended up being rather late (oops!) and he's now across the country. Hopefully it's a nice reminder of all those Pacific Northwest mountain adventures, and maybe even encouragement to travel west! (Come visit, Jason!)