I love cake-filled Easter eggs — they taste so much better than the hard-boiled variety! I love cracking them on the table and popping the cake out of the shell. That said, making these eggs is no small undertaking; this is a post of what I would do differently if making these crazy eggs again.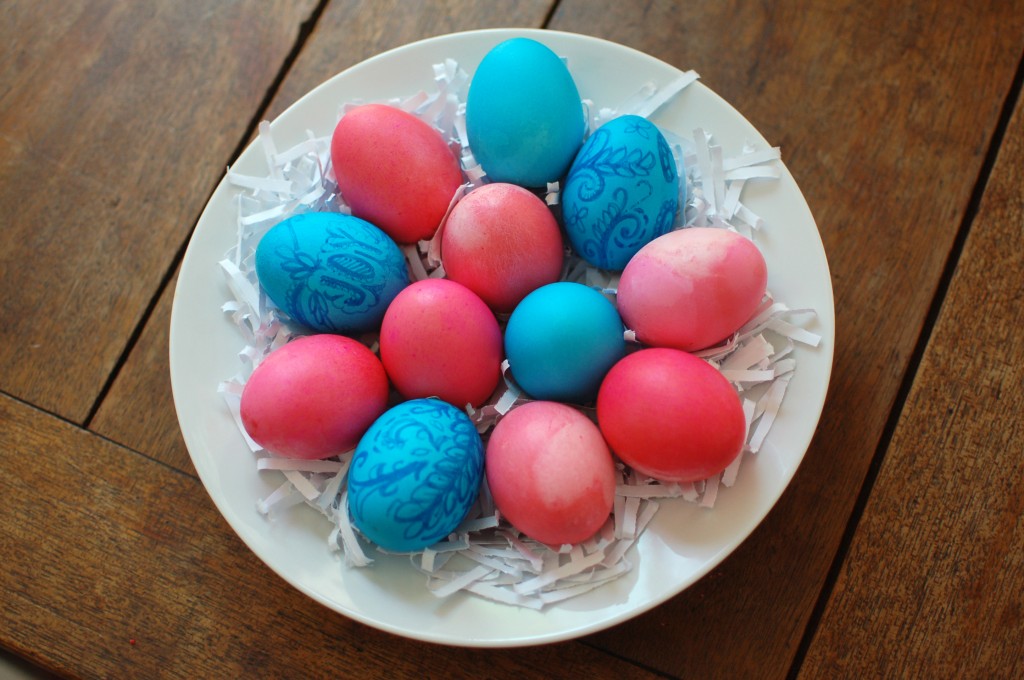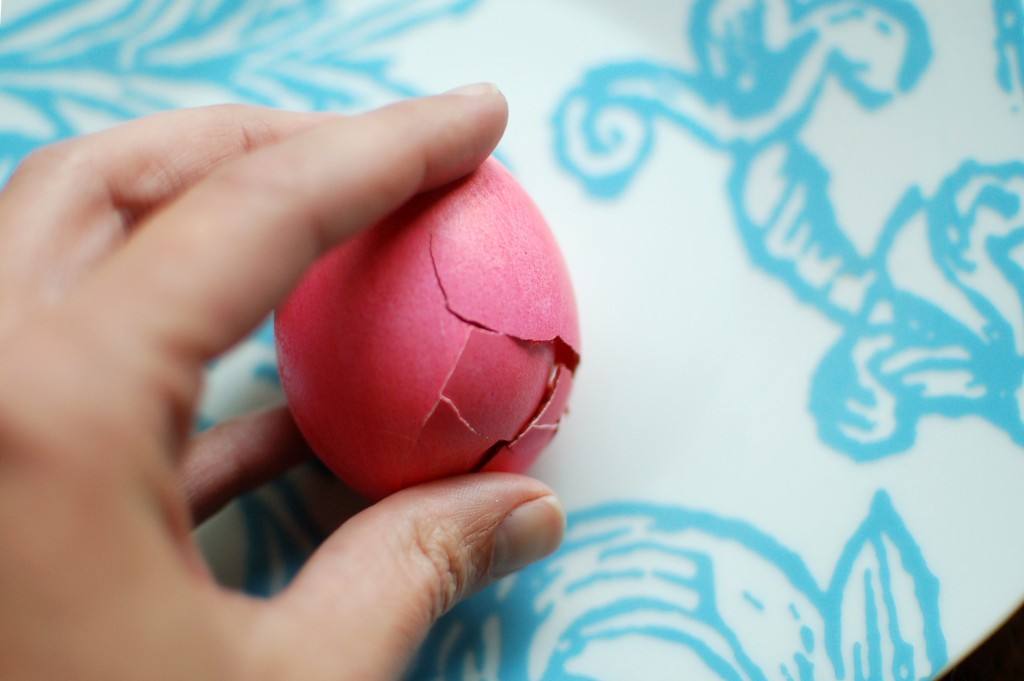 I followed directions from this post and this video, though I didn't do yolk or tie-dyed filling. I colored the batter to match the dyed shells. In summary, I emptied eggs from a large hole on the bottom, cleaned and dyed the shells, piped them 3/4 full with cake batter (standing upright in a muffin pan with foil for support), and baked them for 20 minutes at 350.
Here's what I learned:
1. It takes a long time to empty a batch of egg shells. Think about how you'll be displaying them, and consider making larger holes for faster removal, if possible. Sitting your finished eggs in cardboard or ceramic egg crates, for example, means large holes on the bottom will be invisible!
2. The cake batter is going to overflow. And it's going to stick. No matter the amount of batter I used, it still overflowed while baking and stuck to the outside of the shell around the hole. Don't try drastically under-filling to avoid overflow — the batter still rises and spills over, but then sinks back down while cooling and leaves you with a half-filled shell. Despite having non-stick spray on the outside of the shells, it took a long time to cut/pick it all off. (Perhaps there is a dense cake that rises less — that might be a nice solution!)
3. Because of number 2, I recommend dyeing with a light color or a marble technique. Picking the cake overflow off the eggs pulls off some of the color, as well. I love vibrantly-dyed eggs, but I didn't love the discoloration that came with removing the excess cake.
4. Consider doodling on the shells to disguise some of the splotches. I used non-toxic markers in slightly darker shades than the dye. It wasn't something I would have done if the shells weren't so messy, but I love how they turned out!
If you'd prefer a less involved Easter project, I'll post some cake-less egg-dyeing ideas later this week!