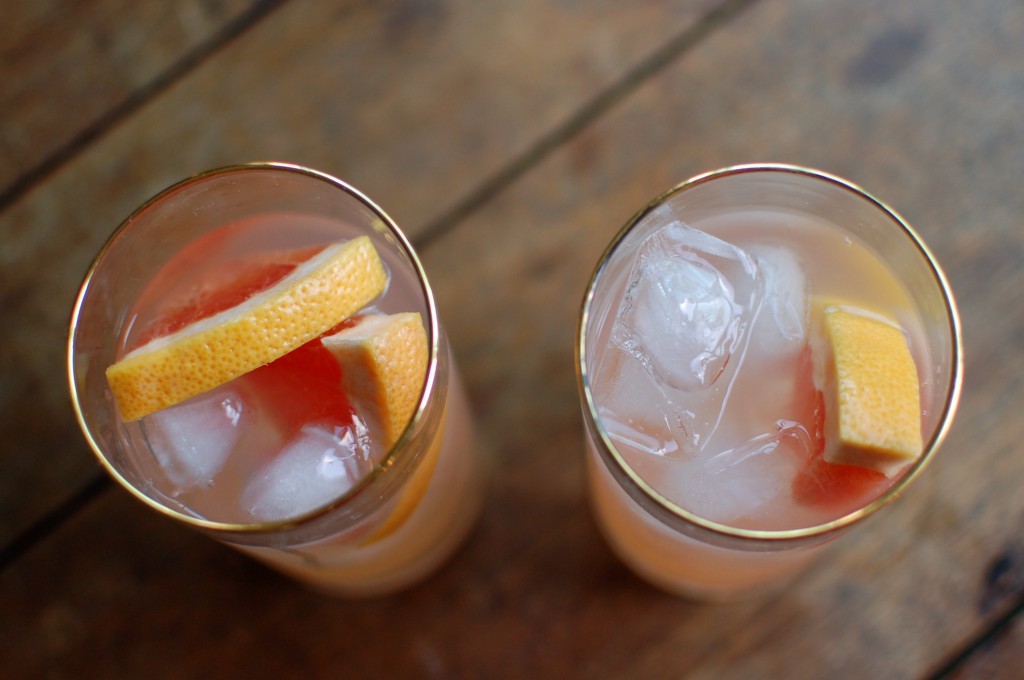 Hey y'all, sorry for the radio silence. Greg and I have just been lounging by the pool drinking G&Ts, too busy relaxing to bother with writing new Seakettle posts!
Juuuust kidding. We have been making this grapefruit version of the classic summer drink with some frequency, but we've also gone on four trips in the last six weeks, besides throwing a shower, having a house guest and celebrating our fifth anniversary. Summertime busyness just happened to hit us in May this year!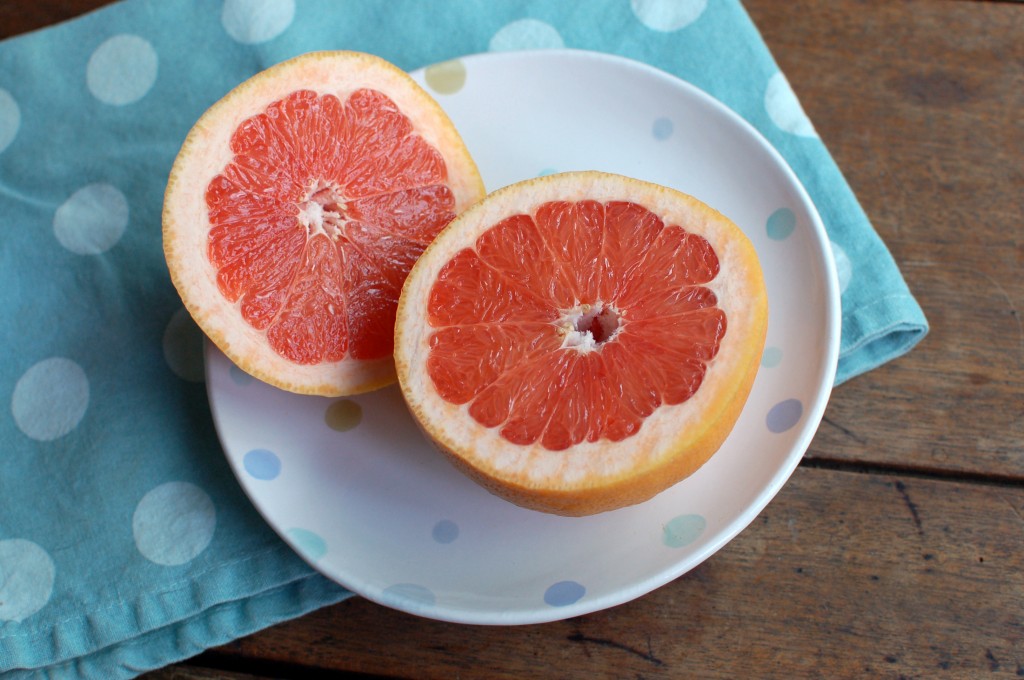 Meanwhile, grapefruit has been on sale 5 for a dollar, and we've been juicing them every chance we get. (We also tried bottled grapefruit juice once, and I don't recommend it. Better to stick with a regular G&T if you don't have fresh juice.)
I love this easy twist on one of my favorite drinks. I also adore its blush pink color, especially in my gold-rimmed glasses!
Pink Grapefruit Gin & Tonics
Ingredients:
Gin
Tonic (we use diet)
Juice from 1/2 pink grapefruit (per drink), strained
Directions:
Add a few ice cubes to your glass. Add 50 ml gin, 150 ml tonic, and top with grapefruit juice. Garnish with additional grapefruit, if you like!