I jumped on the Pinterest basketball cake bandwagon and made this cute dessert for my father-in-law's birthday. I baked peanut butter brownies for the base, instead of a more typical cake, to complement the Reese's Pieces flavors.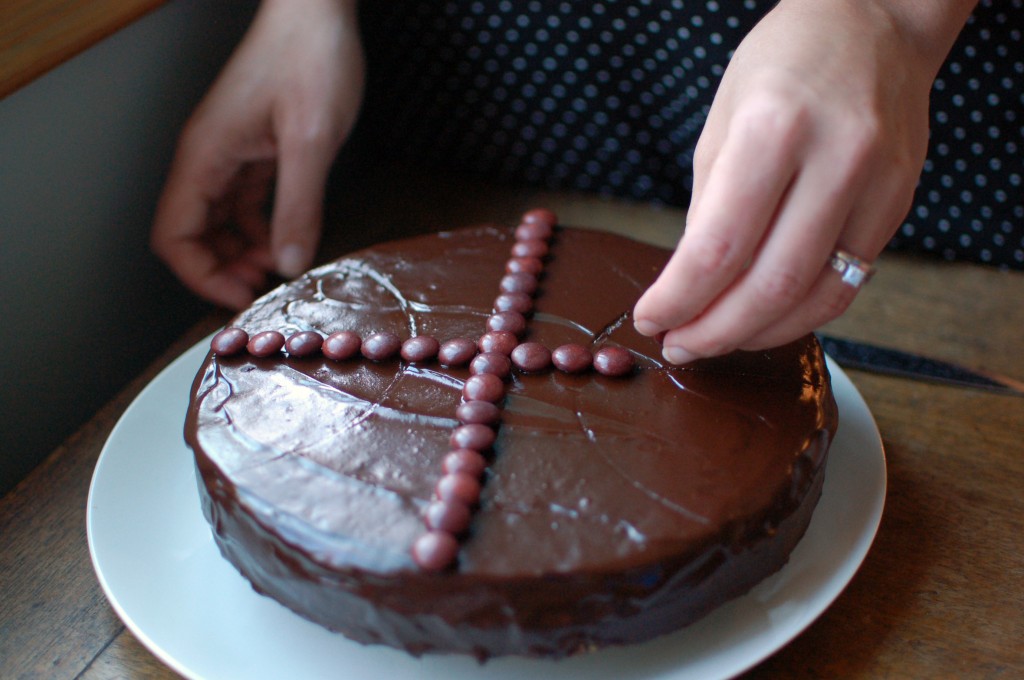 They're certainly the most involved brownies I've ever made, with a layer of peanut butter frosting topped with a layer of ganache, but also realllly good. I just made half of the brownie recipe and made them in a springform pan. After frosting, I lightly pressed a ruler into the frosting to make a guide for the straight lines and used a bowl to make a guide for the semi-circles. Arranging the pieces went more quickly than I expected — even with sorting candies, outlining the shape and arranging the pieces, it only took about half an hour. Perfect for the time-crunched day after a 10 day vacation!
Glad we were home in time to celebrate. Happy Birthday, Steve!