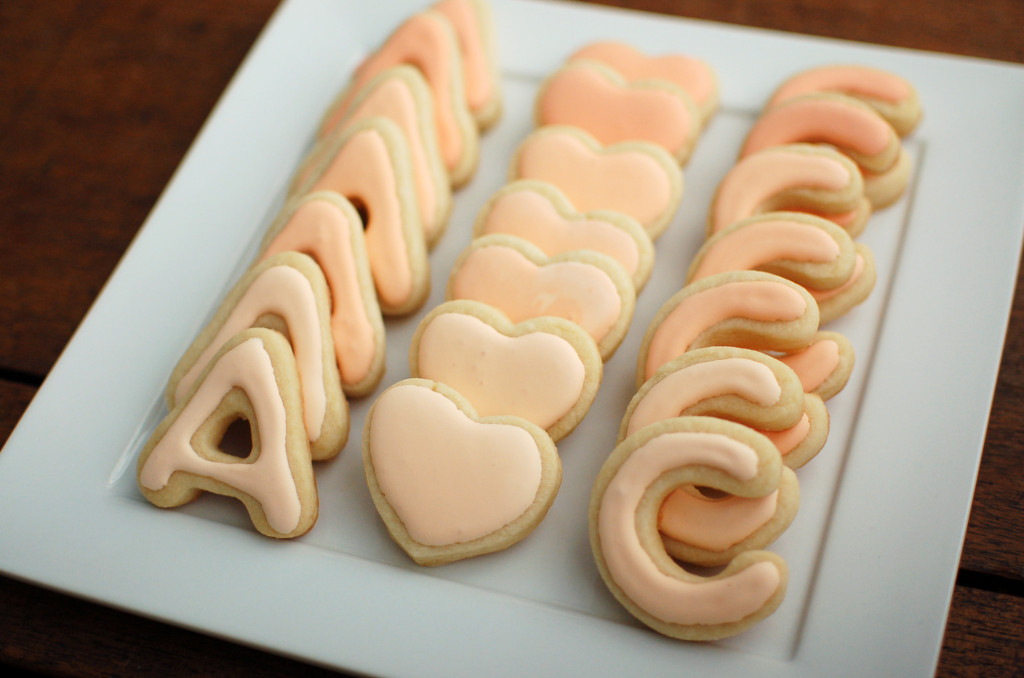 We already know that I'd be lost without my letter cookie cutters (exhibit a and b), but here's another project to confirm it! I made these initial and heart sugar cookies for a sweet cousin-in-law's bridal shower over the weekend.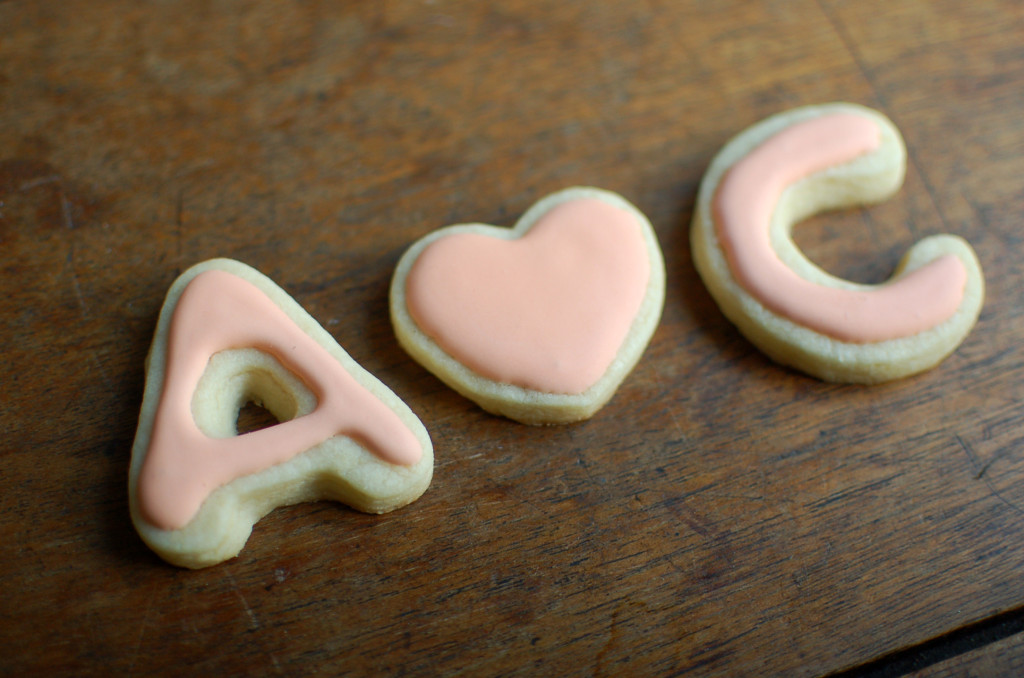 I'm sure it's the graphic designer in me (letters already fill my brain and my house), but I believe many occasions can be perfectly celebrated with a little food typography. Sure, wedding bells or wedding cakes would have worked, but would they have been as meaningful as the appropriate letters? (It's definitely the designer in me that thinks cookie cutter fonts are too limited. Maybe it's time for an upgrade?)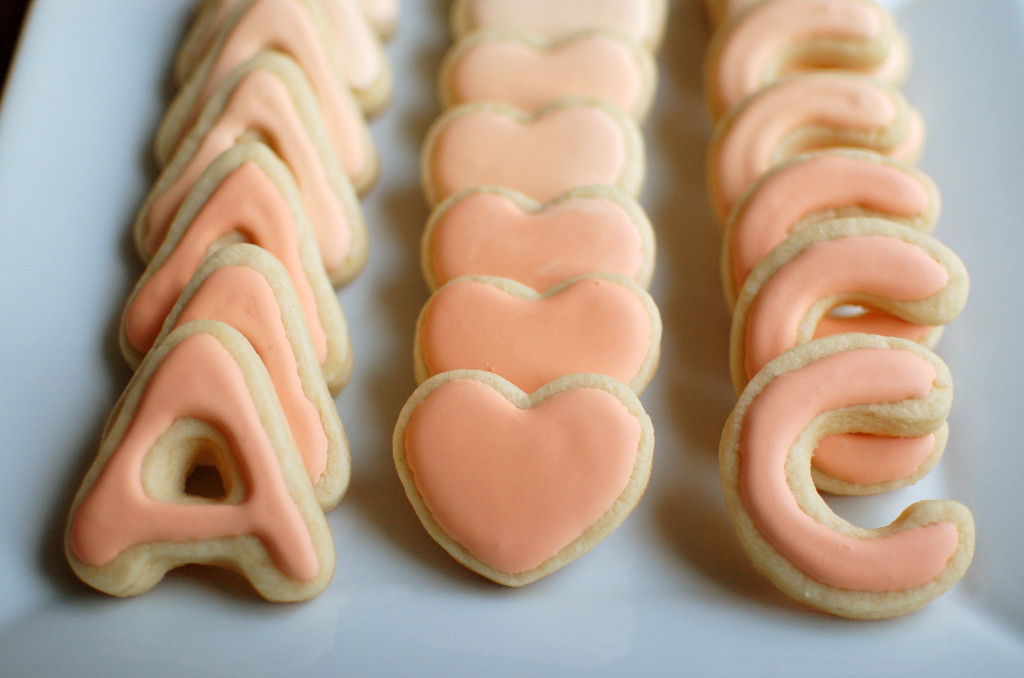 If you're thinking of making a batch of heart cookies for someone special on Valentine's Day, maybe you, too, want to throw a few letters into the mix?
For recipes, I've been using and enjoying Bake at 350's almond sugar cookies and almond royal icing. I decided to skip piping the edges of these, making them much faster to ice, but also less precise.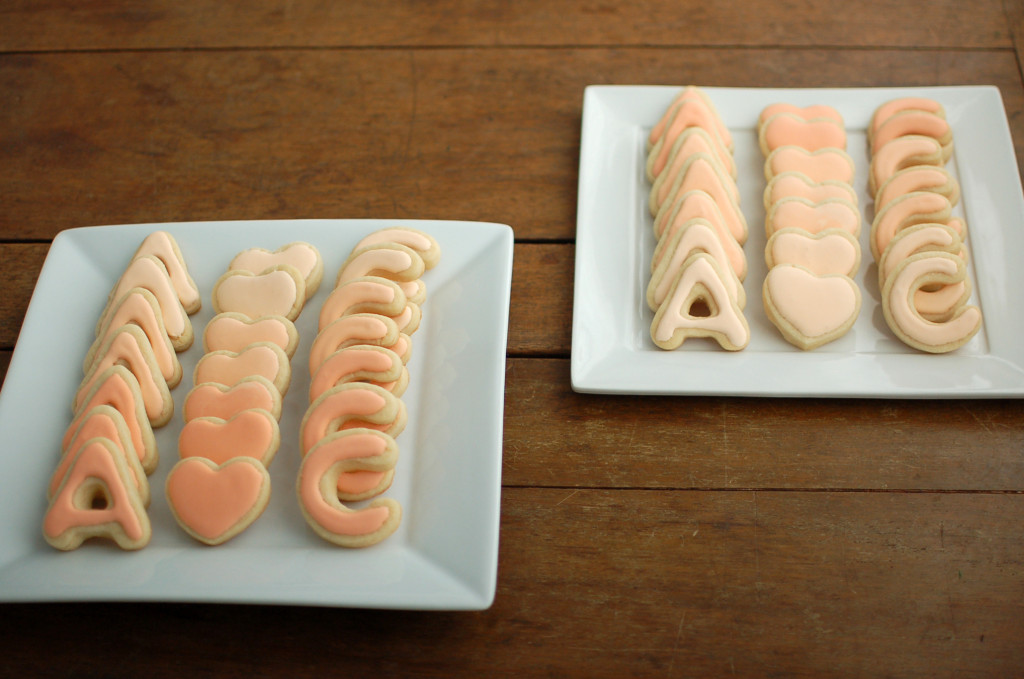 I hope you aren't over all the trends embodied in these cookies (blush pink! ombre!), because I am certainly not. I think they're perfect for cookies — just keep me away from investment pieces… like say, a sofa!