Our new, rather unruly, husky gave us the idea for this group Halloween costume: Three Little Pigs and the Big, Bad Wolf.
Once again, we turned to felt + cardboard + elastic. The noses are paper towel rolls covered in felt with puff paint nostrils. The ears are hot-glued to old headbands. Everything from the pink shirts to the old bricks to the gingham napkin is something we already owned (critical for those last-minute costumes!).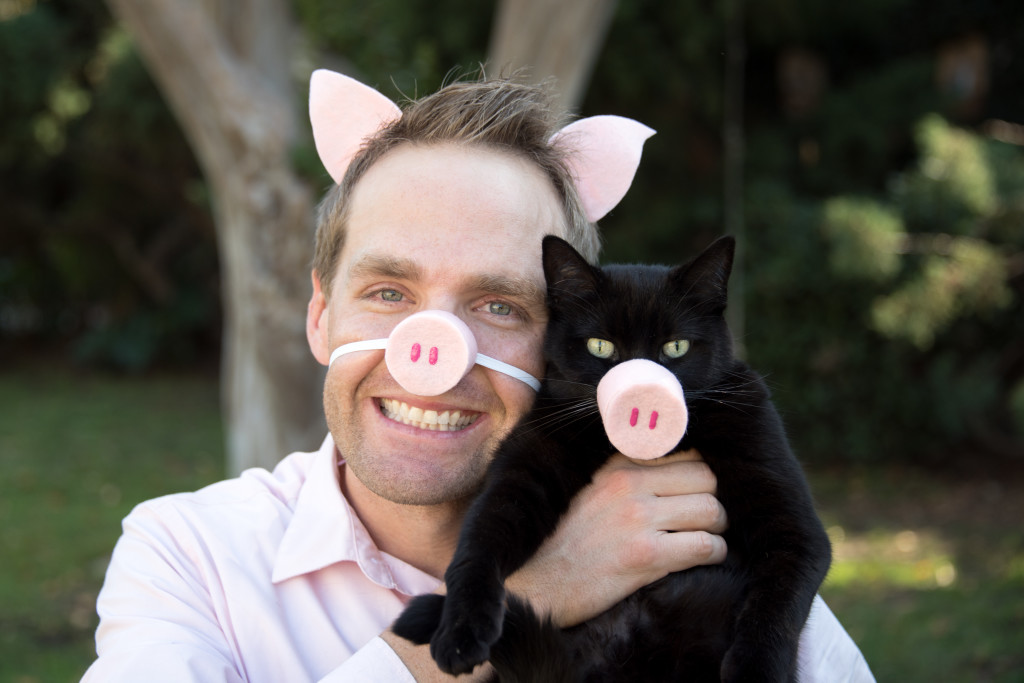 I can't say that I loved dressing up as a pig for Halloween, but I'm not sure it's worse than the woman in American Gothic!