It's always fun to re-purpose thrift-store bargains, especially when spray paint is all it takes to give an old object new life!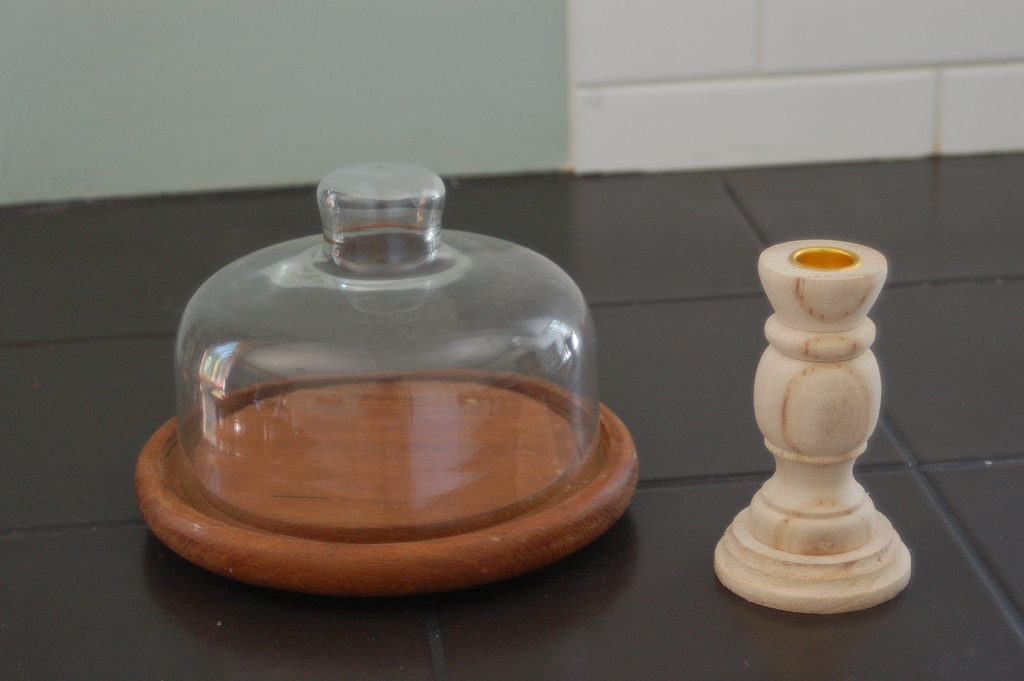 Consider the $1.35 cheese plate. Paired with an unfinished (clearance) candle holder from Michael's (which could easily be swapped for any similarly-shaped piece from a thrift store), it makes an adorable pedestal for sweet treats or a tiny plant. A little sanding, painting and gluing turned the old plate into a cute stand with a much brighter future, and made a lovely addition to our Mother's Day spread.
Note: I actually used velcro to hold the two pieces together, so that I can separate them if desired (easier storage, too). That isn't the sturdiest, most level option, though, so I'd recommend hot glue or wood glue for a stronger seal.