In stores this month, school supplies are on their way out and Christmas decorations are on their way in. I'm finding it particularly shocking this year, as today's temperature hit 107 and there's still a month before Greg goes back to school!
So, in the interest of combining the end of summer with the (very distant) approaching holiday season, I'm revisiting my ornament vase project. You may have noticed these bud vases with alstroemeria in our wedding pictures — they were favors that also served as table decor. Somehow I didn't end up with one of my own, but I found the leftover supplies at my parents' house and whipped one up!
Supplies:
Clear glass Christmas ornament
1 inch silicone ring (we ordered the O rings from a body piercing site, strangely enough!)
E6000 or equally strong, clear adhesive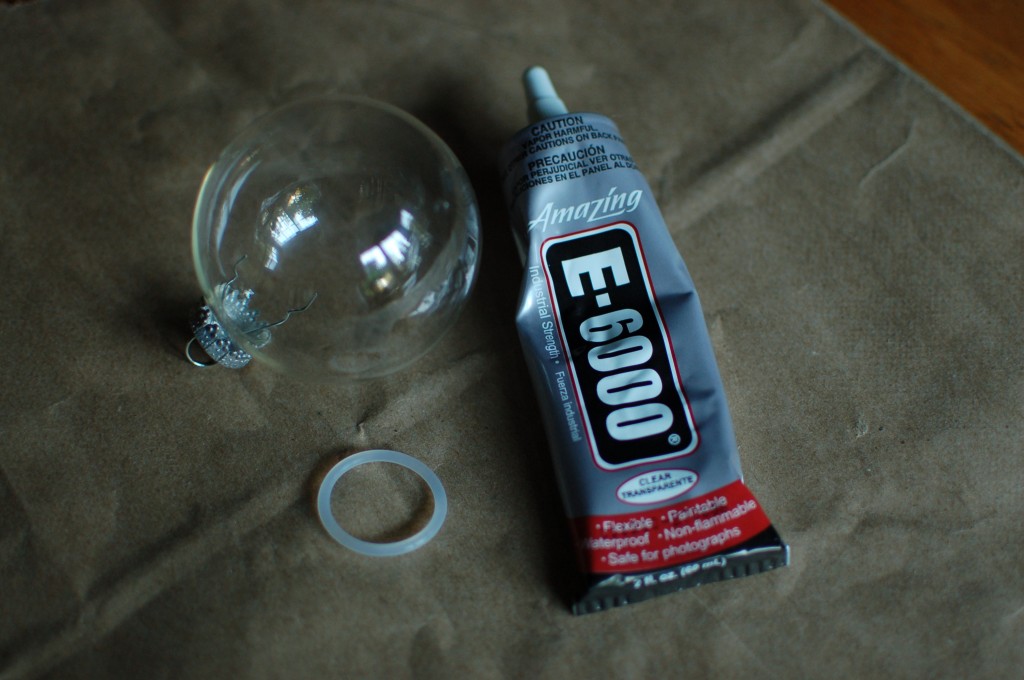 1. Set out newspaper or cardboard as your gluing surface.
2. Wipe the surface of the ornament clean. Take out the metal loop.
3. Apply glue around the entire top of the O ring. Let the glue set for a couple minutes.
4. Set the ornament on the ring in your desired orientation (I put the opening at approximately 25 degrees from the table) and press it into place.
5. Let the glue dry according to its instructions — 24 hours for E6000.
6. Fill the vase at least 1/3 with water and add a small flower!
(You'll probably want to place the vase away from kids and pets. Although the sphere is balanced by the ring, it's still susceptible to rolling when bumped. Also, the ornaments don't break nicely. They shatter into a million tiny pieces. Trust me, I know.)