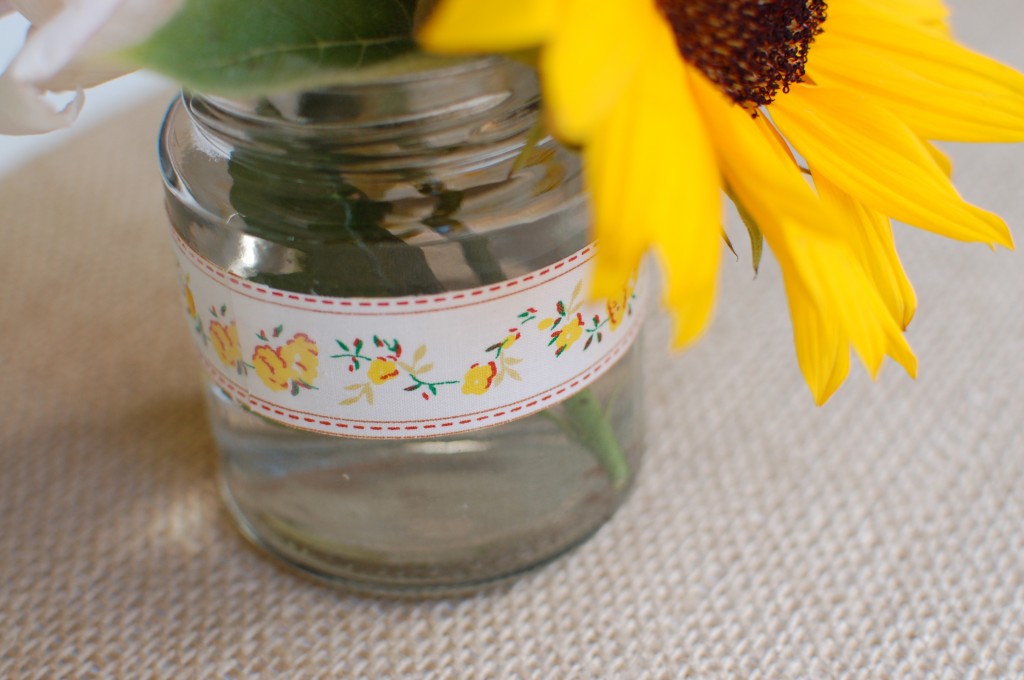 Covering vases and candle holders with fabric is a great way to customize items you already have on hand to match a party!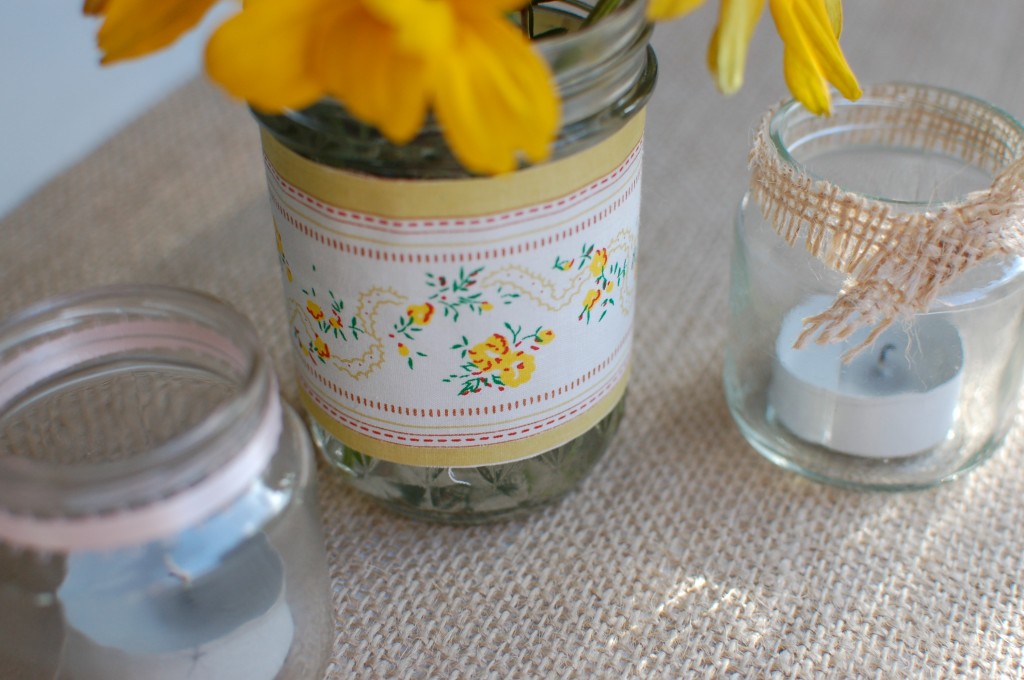 In keeping with our southern theme, we used jars of all sizes to hold straws and fresh mint, flowers, candles and condiments. (It took a little collecting, but you can't beat the price!) I wrapped the jars in a variety of country fabric, ribbon, burlap and twine and arranged them in small clusters. To avoid visual chaos, I also left plenty of jars unwrapped.
Don't forget scrapbook paper for an extremely inexpensive and flexible vase covering — it's often easier to find cute patterned paper than (discount) fabric. Lace and doilies are also great options, as they create beautiful patterns of light when used around candle holders!