Thanks to clear skies, great friends and a whole lotta peanuts and pecans, our party turned out fabulously. We had a lot of fun (and a little stress) making the decorations and food, and we were quite pleased with the results! Let me take you on a tour:
To snack on, we offered a biscuit bar (and toppings!), fried chicken, country pecan dip with crackers, boiled peanuts, spinach and artichoke dip with bread, pecan pie squares and red velvet cake. To drink, we served lemonade, sweet tea, spiked sweet tea and mint juleps.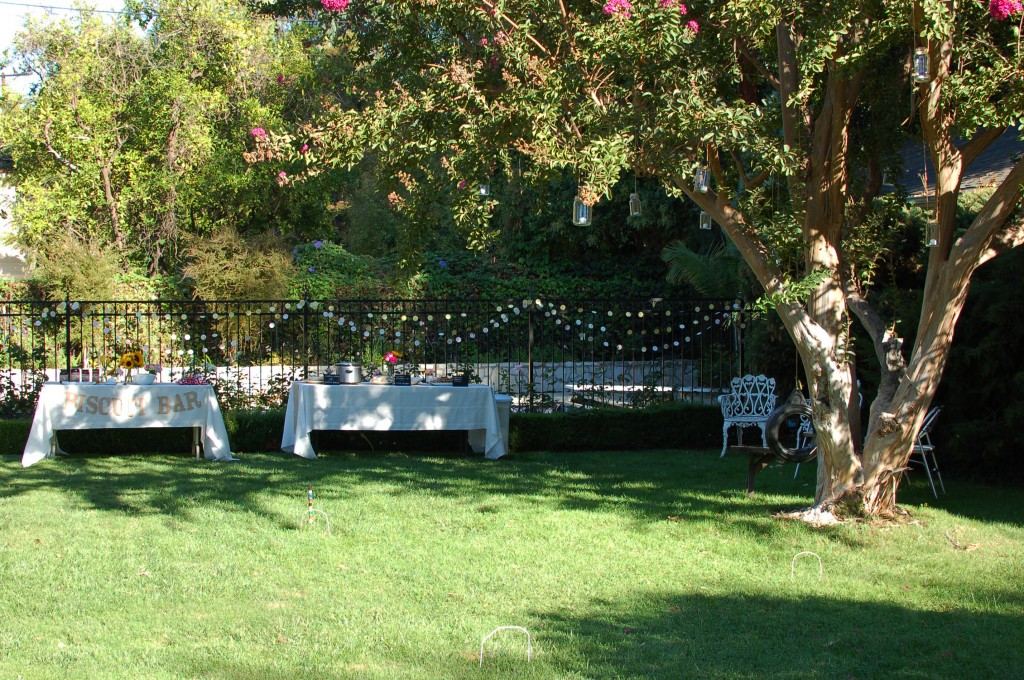 To decorate, we hung strings of circles along the back fence and jar lanterns in the huge crape myrtle tree. We used white tablecloths covered with burlap runners (just unfinished pieces of fabric, cut to size). I arranged flowers (some birthday gifts and some from the garden) in jars and tied scraps of country fabrics around them. To the groupings of flowers, I added more jars (in the form of baby food containers) as candle holders, wrapped in ribbon and more burlap.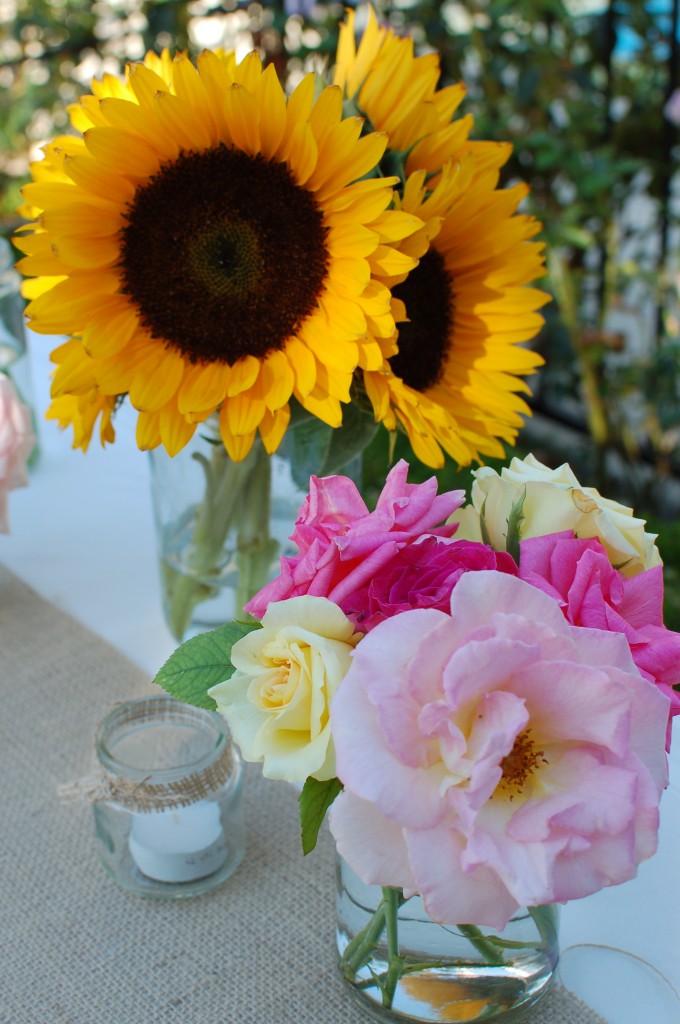 To label the food and drinks, we painted old picture frames with chalkboard paint and scribbled away. I labeled the condiment jars in the same fashion (after realizing that the flies would make it impossible to leave the lids off). To make the buffet easy and cute, I wrapped napkins around the plastic silverware, added a sprig of New Zealand Tea and tied with twine.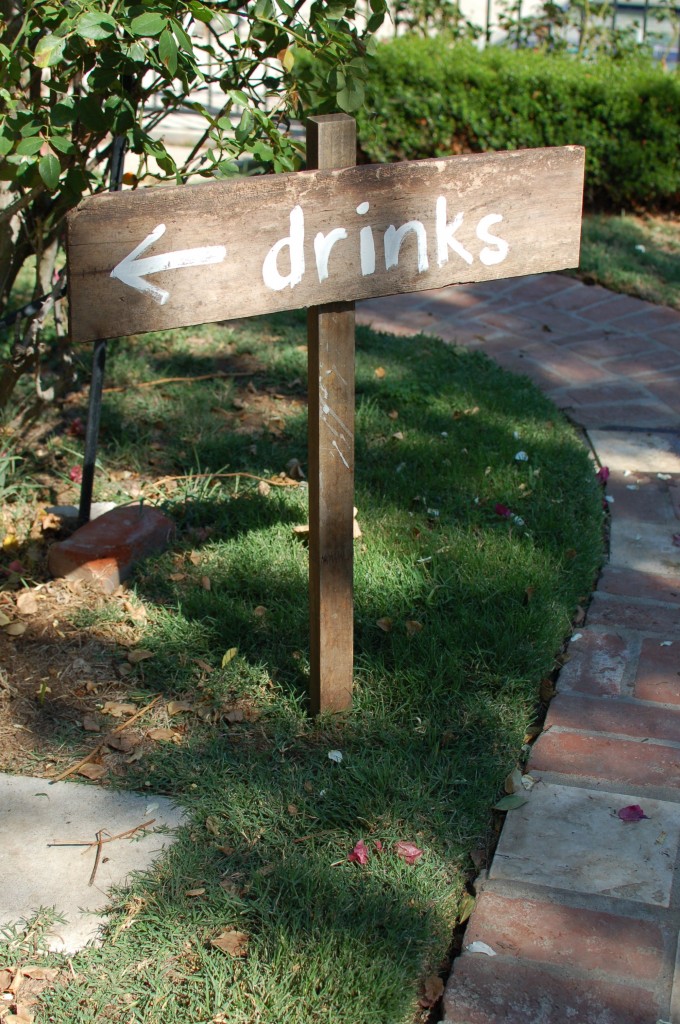 At the last minute, we decided that a few hand-painted signs would be helpful in directing guests who hadn't previously been to our home. Greg nailed a few pieces of scrap wood to posts, and I painted the words with white acrylic paint. It was a quick project, super cute and (hopefully) helpful.
Greg set up croquet and washoes for entertainment, plus an open air photo booth that I've been scheming about for weeks! We hung a sheet from a line of twine and gave our friends a few props and a camera remote to click away!
Aren't we cute? Stay tuned for the details of several projects, including our large and fluffy mustaches!