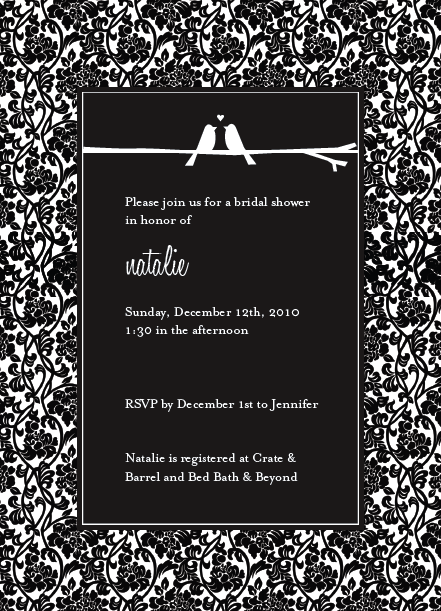 I know I've been talking about this wedding shower forever, but Christmas popped up in the middle of my posts, and I'm not done yet! I had to highlight the fun paper pieces I had a chance to design — invitations, recipe cards and game cards.
For the shower invites, I stuck to black and white for the cards and used red envelopes for the accent color. (They look a lot nicer without all the relevant details blacked out, I promise!) Oh, how I love paper invitations. Evite is convenient in its instant and stalker-like ways, but those cheesy graphics just don't compare.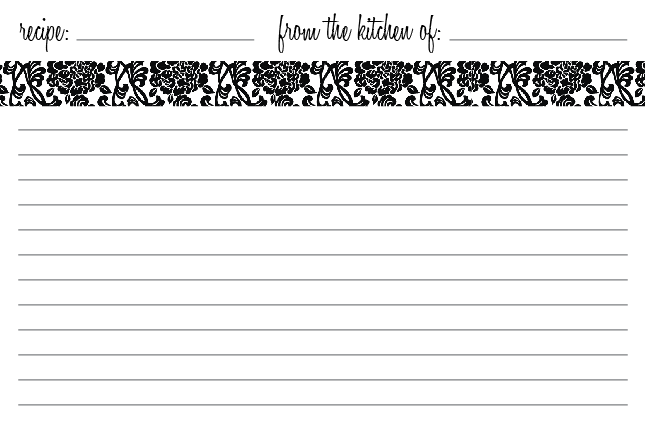 With the invitations, I included recipe cards and a note asking the guests to share a favorite recipe with the bride. At the party, the recipe cards went into a matching box!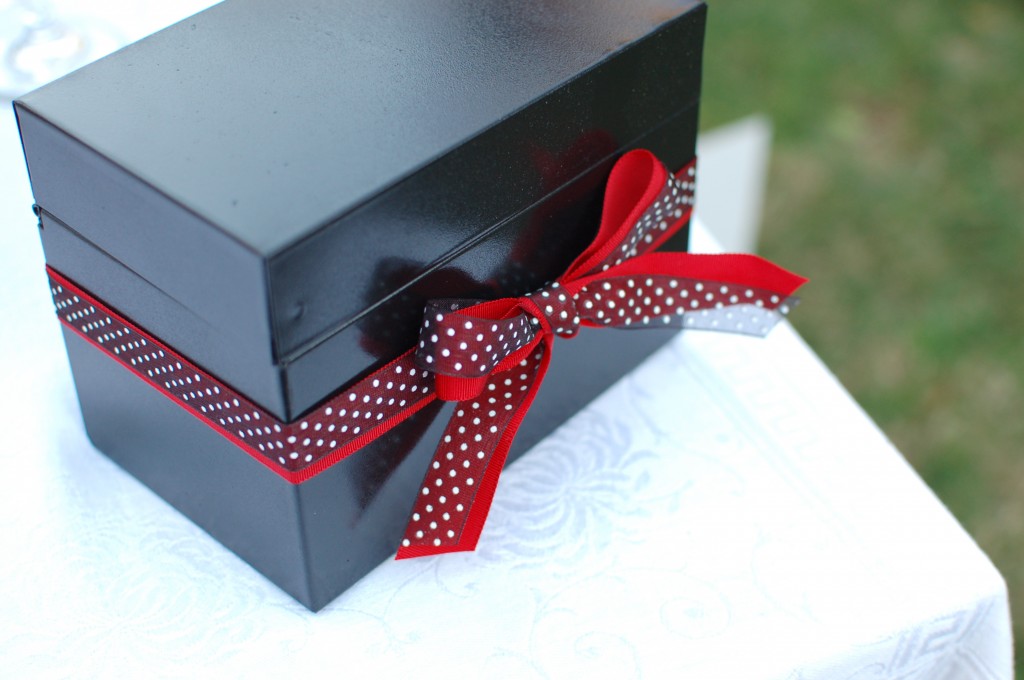 Finally, as the bride opened her gifts, each gift-giver asked a question about her husband-to-be. I printed the trivia questions on little love bird cards.