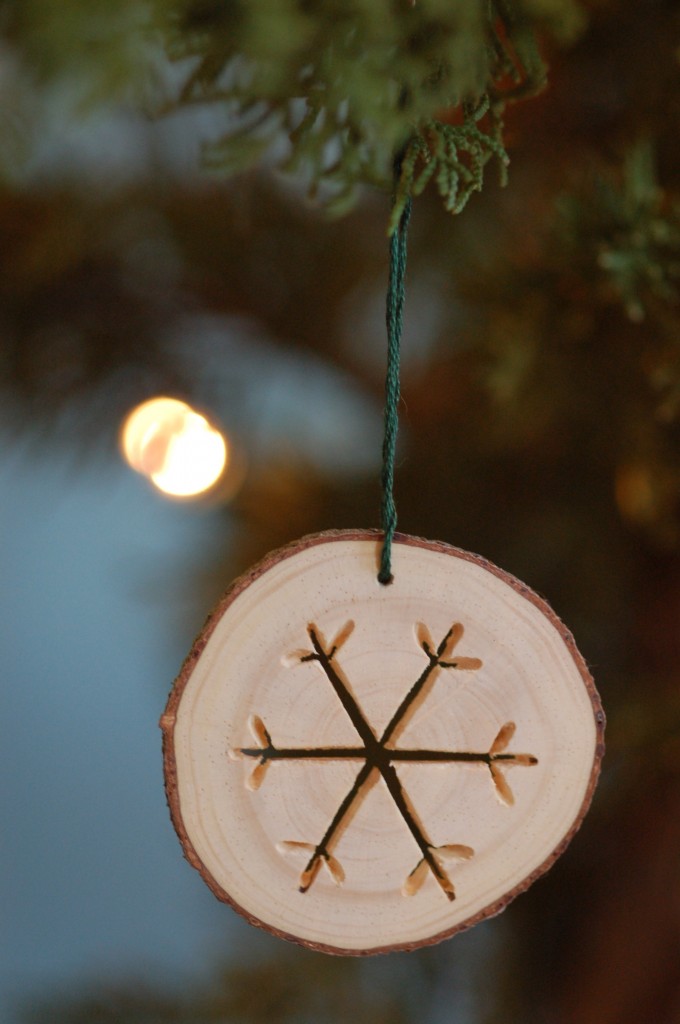 This year I got a Dremel for Christmas from Jennifer's Aunt Gail. I was excited to try it out and thought that a wood-working craft would be a good first project, since I had some previous experience and the supplies on hand. A snowflake thank-you ornament seemed perfect, considering the season and the white Christmas we had last month. (Actually we only had a white Christmas morning, since we flew from St. Louis to LA on Christmas Day.) And though a snowflake project seems like an unusual way to welcome February, the blizzard conditions across the country make it oddly appropriate!
Supplies
Dremel rotary tool
2″ Wooden log
Compass
Protractor
Embroidery floss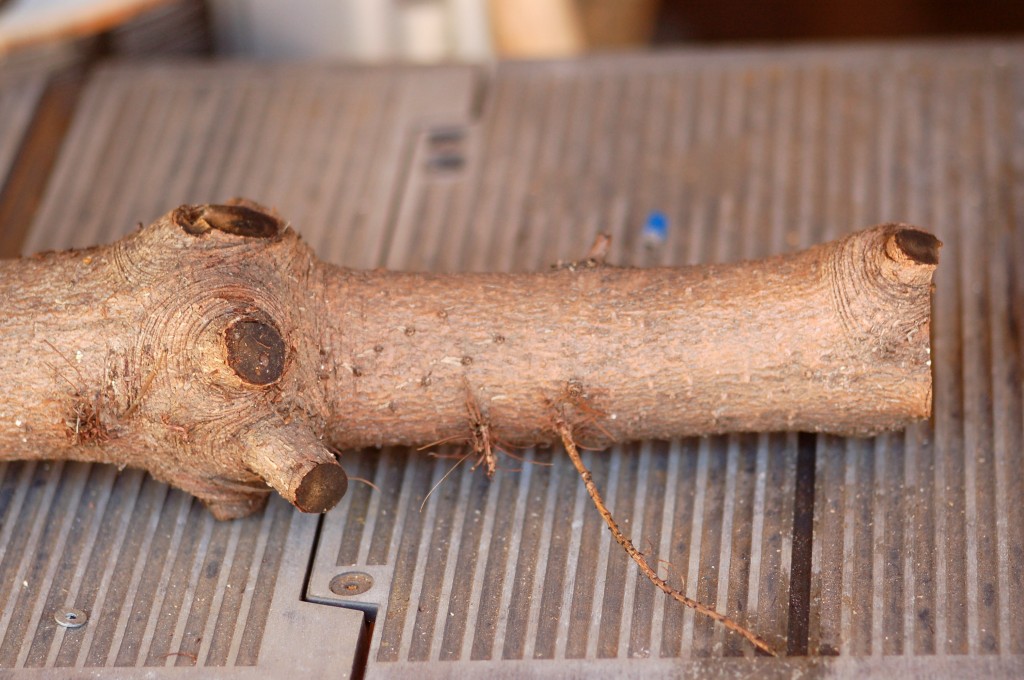 Since I've been into log slice projects, I began by cutting a thin slice from an old log (the trunk of last year's Christmas tree). Then I drew a circle on the log slice using a compass centered at the center of the grain.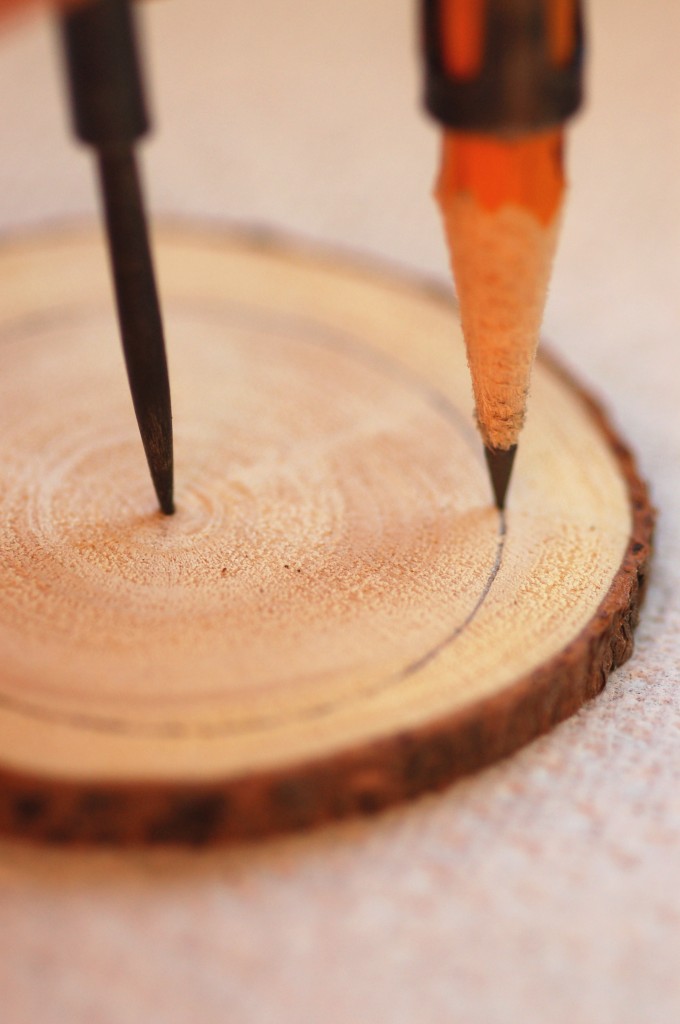 Using a protractor, I drew three lines across the circle, dividing it into six equal sections and marked a spot on each end of the line for adding branches to the arms of the snowflake.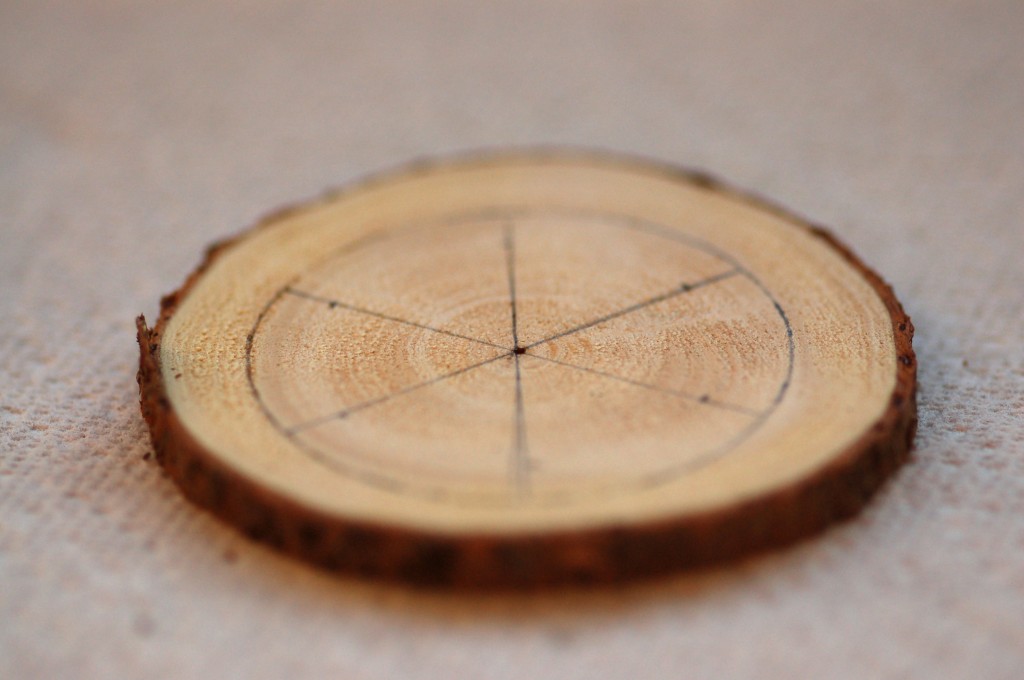 Again using the protractor, I cut a 120-degree angle out of scrap paper for tracing branches off the snowflake arms.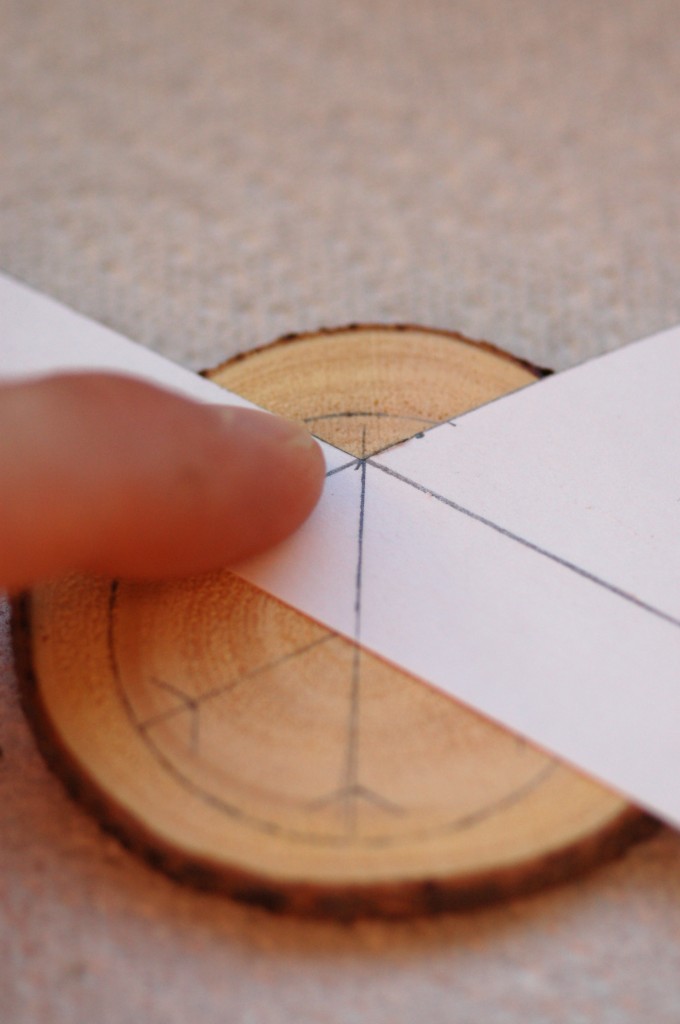 Next I cut out the snowflake using the Dremel with two of the wood-cutting attachments and drilled a small hole to hang it from.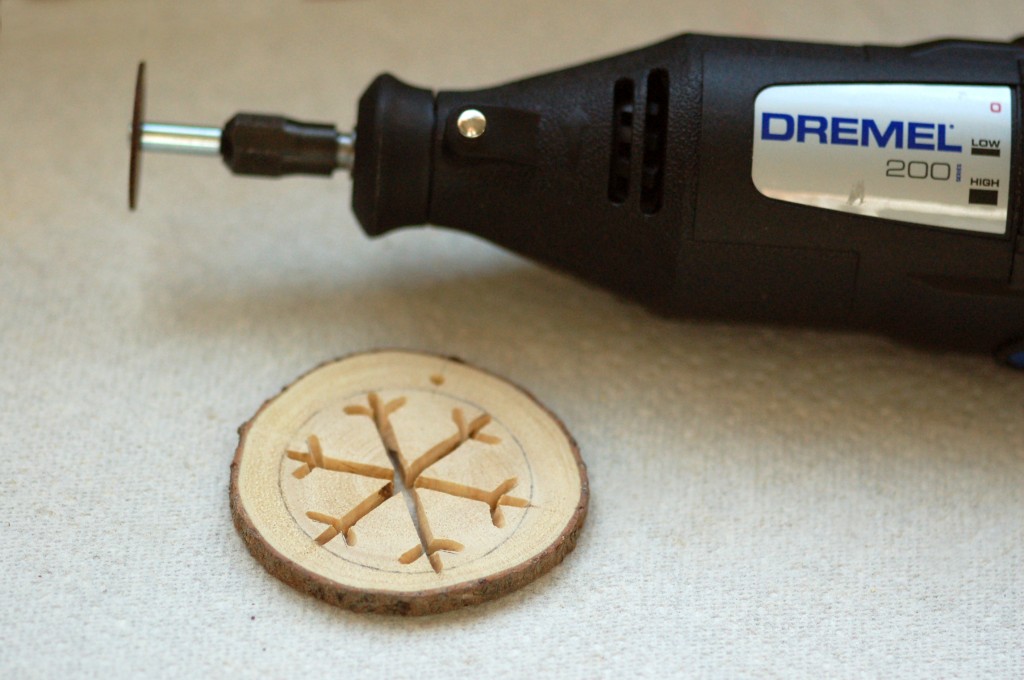 Finally I sanded both sides of the slice to remove excess pencil marks and bring out the wood grain. I added green embroidery floss for hanging and shipped it off for Gail to enjoy. (Thanks for the awesome tool!)