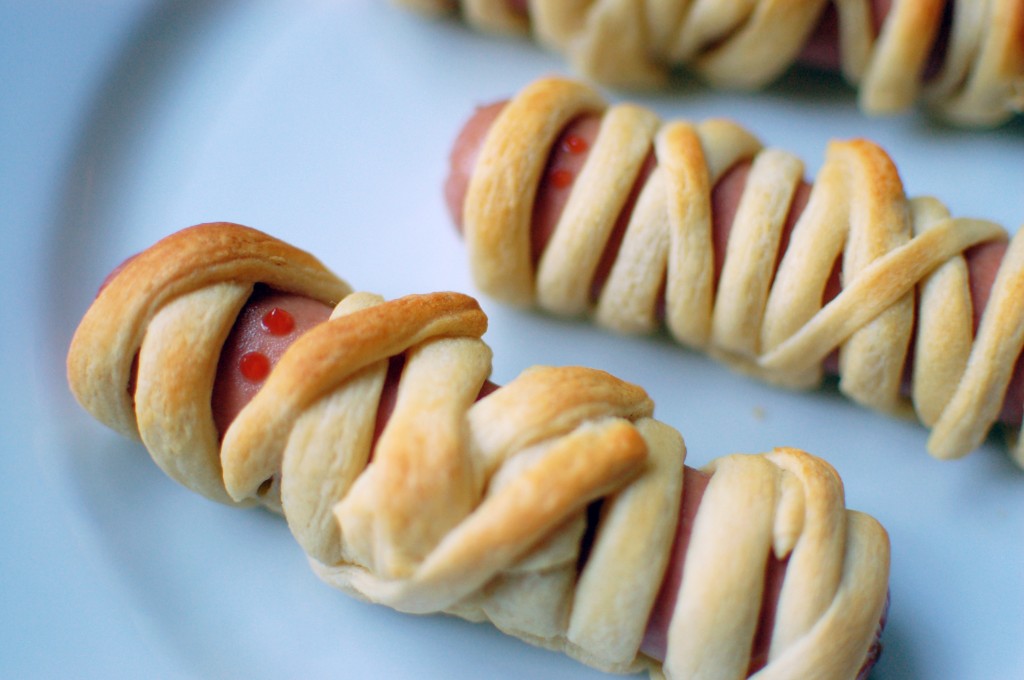 Saturday was a big game day, for both my alma mater (Notre Dame) and my hometown (St. Louis). Notre Dame's football team played rival USC at the first night home game in forever. Meanwhile, the St. Louis Cardinals played Texas in the third game of the World Series. I was seriously wishing I had a couple old team shirts that I could hack together to make a 50/50 Irish and Cards game day shirt.
Greg and I prepped ourselves for a night of channel flipping excitement by making the perfect October take on hot dogs — hot dog mummies!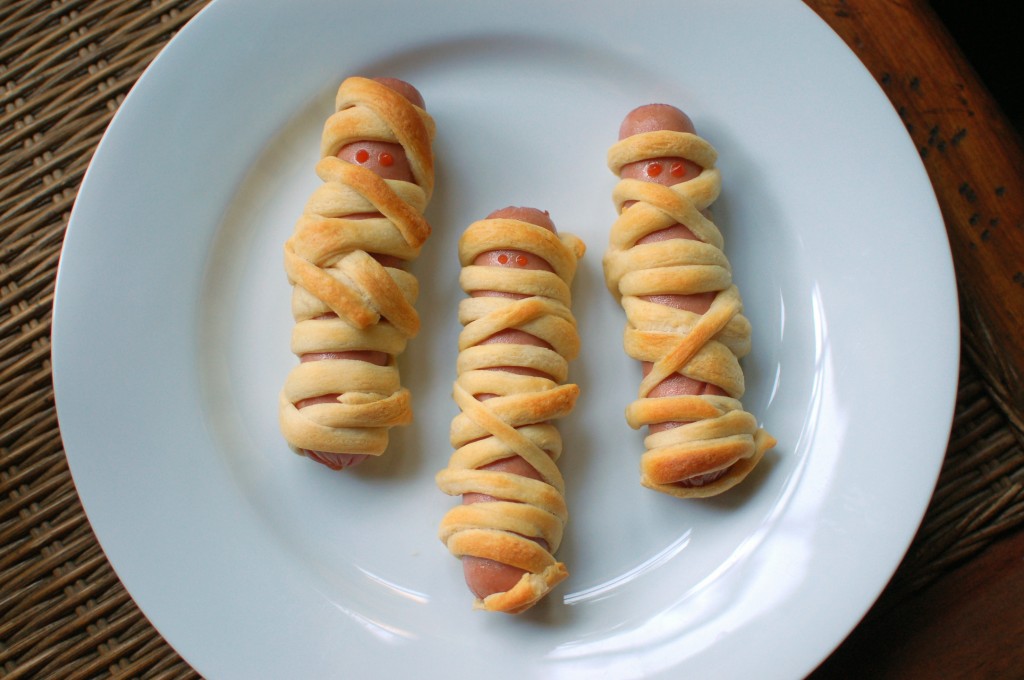 I spotted these on Pillsbury and, as with many of their recipes, they're super easy to make. You basically just use a pizza cutter to slice biscuit dough, and then wrap it around the hotdogs. Bake for 14 minutes at 375.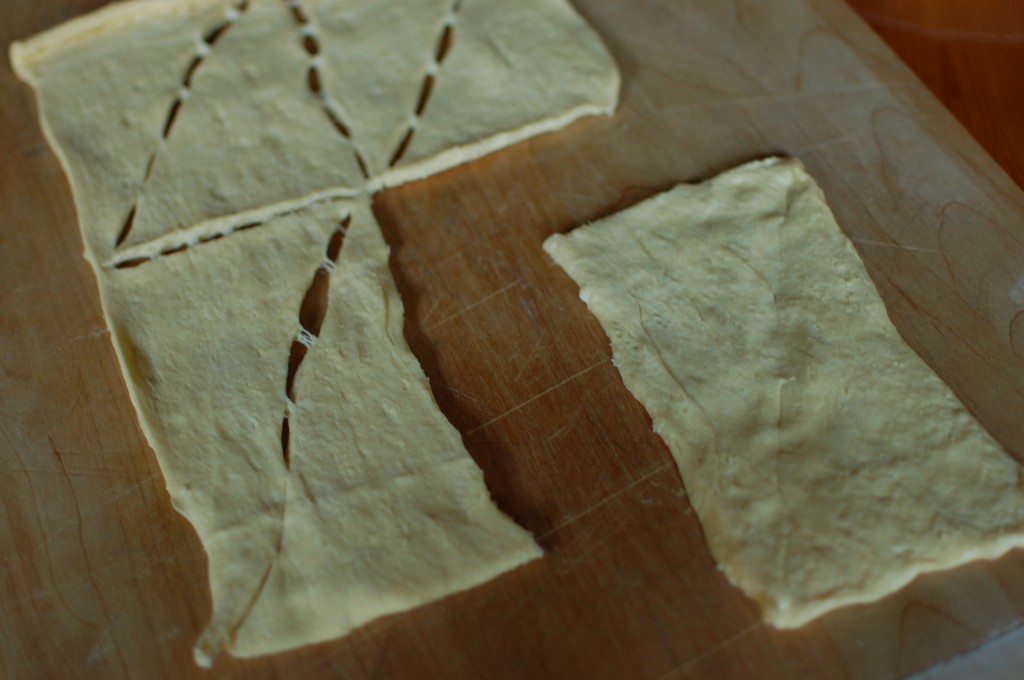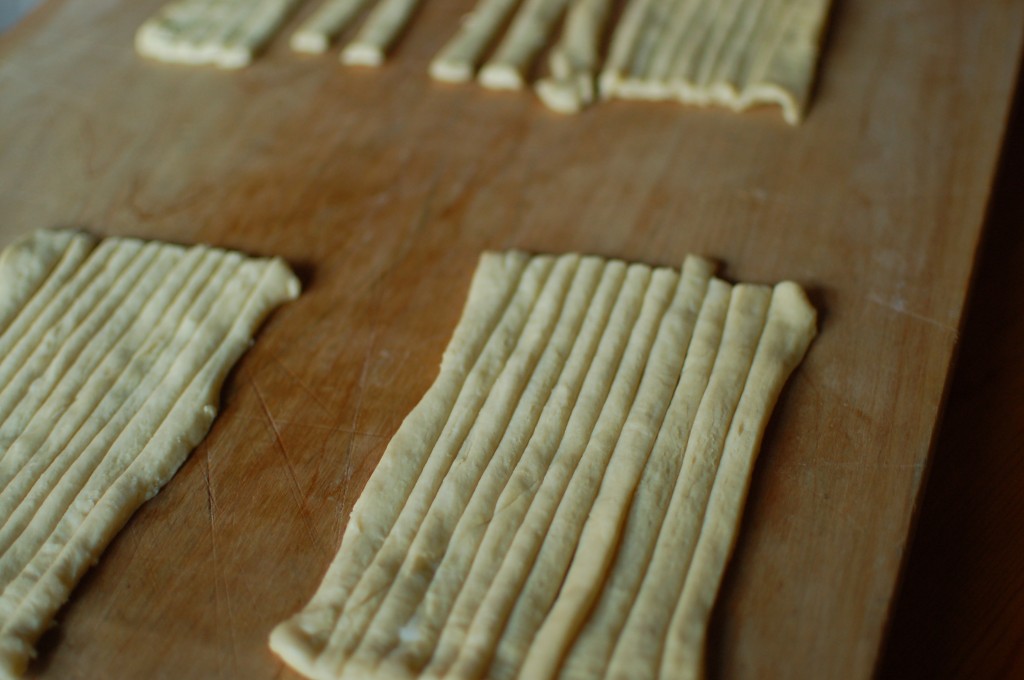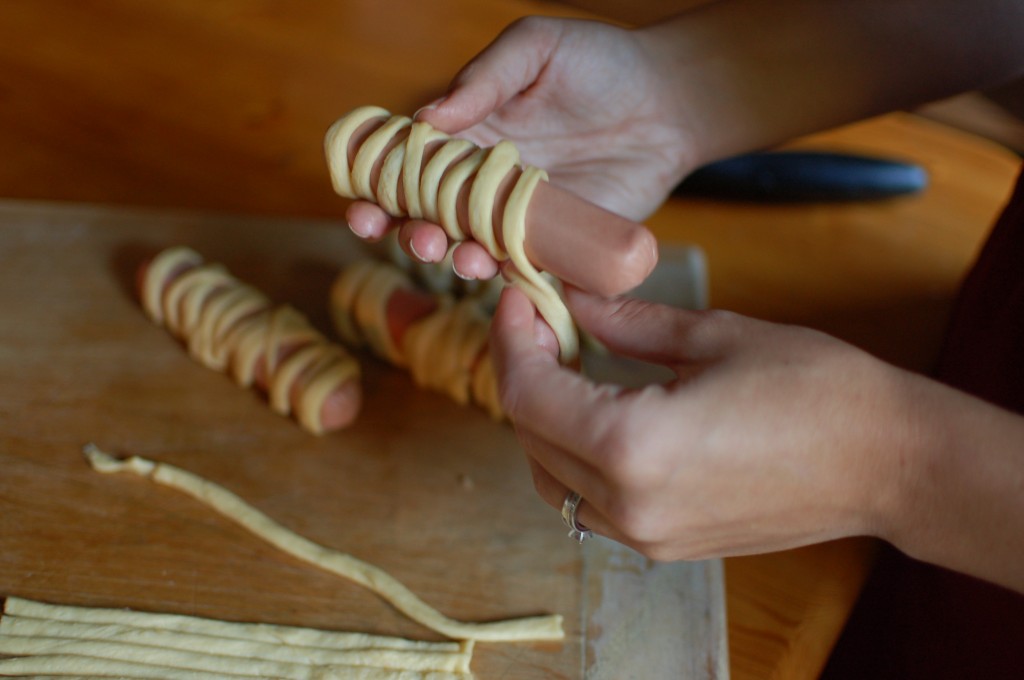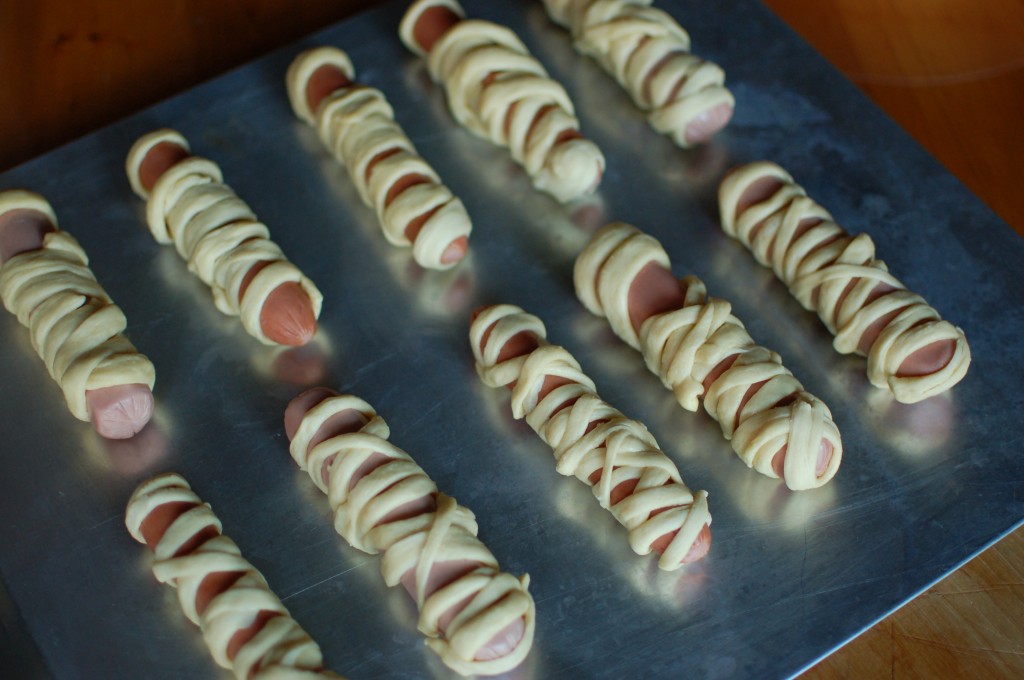 Make the eyes with ketchup or mustard. Yum!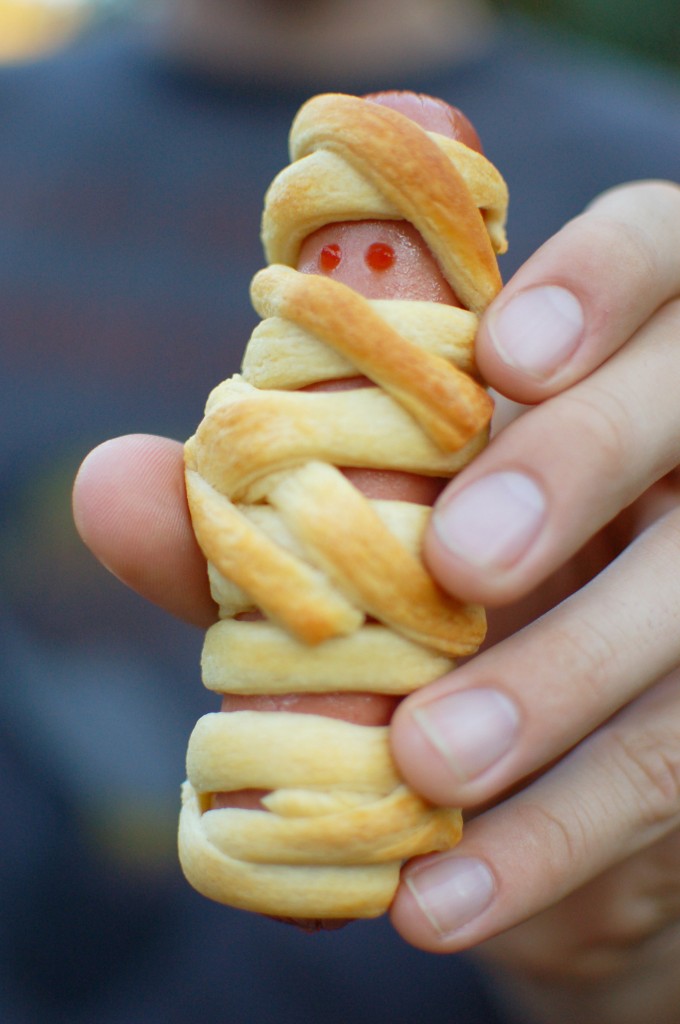 If only the ND game had turned out as well as our hot dogs. Eventually we quit flipping to settle on the World Series (where the Cardinals scored 16 runs), and we left poor Notre Dame to her gruesome defeat.
(100% Greg.)