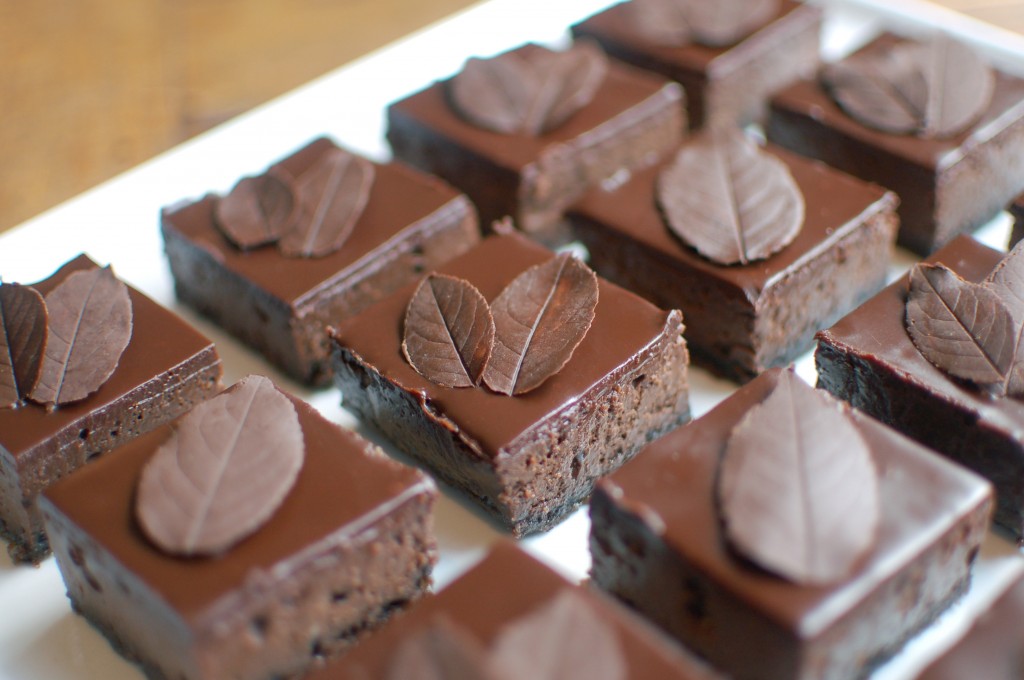 If you're looking for a fancy and fabulous holiday treat, I have just the dessert for you! I'd been waiting for an occasion to try chocolate leaves, and my friend Kelley's bridal shower was the perfect opportunity. Not only was it a great excuse to make something pretty, but I knew my Triple Chocolate Tart would be a hit with two dozen female guests!
The chocolate leaves were surprisingly easy (after wrecking my first batch). If you don't need to serve a crowd, I recommend making the tart in a tart pan (as called for), so you can save the time and fuss of cutting individual pieces ahead of time. The chocolate leaves would look just as lovely on a round tart!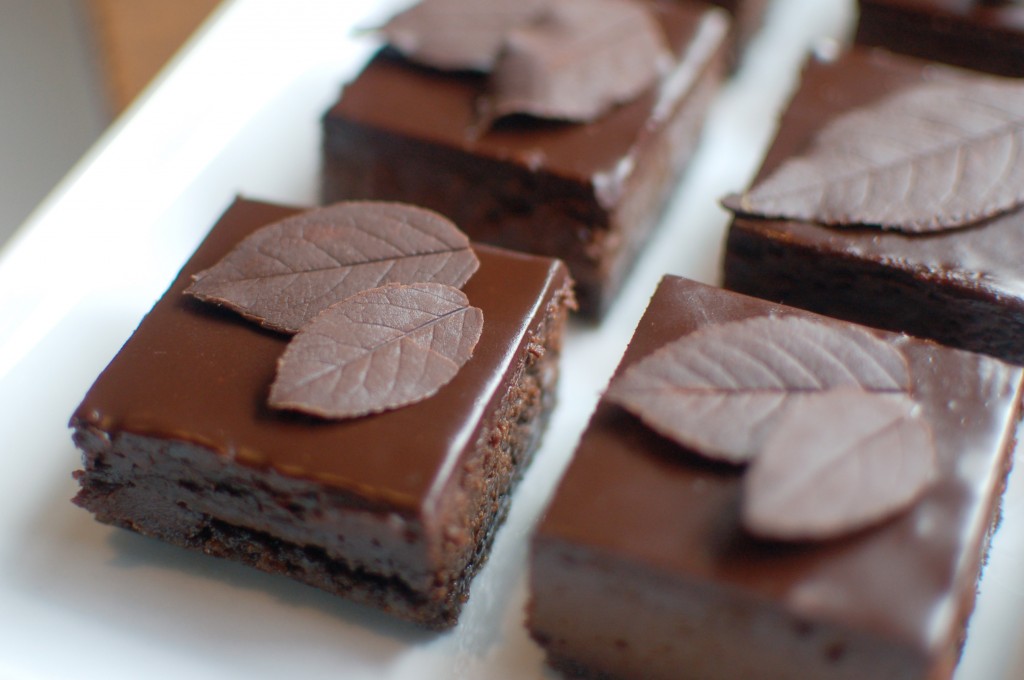 For the shower, I doubled the tart recipe and made it in two square pans. I lined each of the pans with two perpendicular sheets of foil that draped over the edges (so when cool I could pull the tart out of the pan). To get the (mostly) clean cut edges, I used a very long knife to make one stroke, then wiped it clean and repeated.
Here's what you need to know about the chocolate leaves — use only chocolate! No milk, cream, butter, shortening etc. I learned this the hard way. I thought I'd be resourceful and use up some leftover ganache in my fridge. Seventy rose leaves and a couple hours later, I discovered that they were never going to harden. The leaves wouldn't peel off the chocolate, and they were just a bendy mess that had to be thrown away. So keep it simple! Just chocolate.
Supplies:
Rose, citrus or other non-poisonous leaves with nice veins. Washed and dried.
Chocolate chips (heat in small batches)
Paint brush
Wax paper
Cookie sheet
1. I poured semi-sweet chocolate chips into a glass bowl and microwaved them for 30 second intervals, stirring in between. Be careful not to over-microwave. As soon as the chips were melted and smooth, I painted a thick layer of chocolate onto my rose leaves.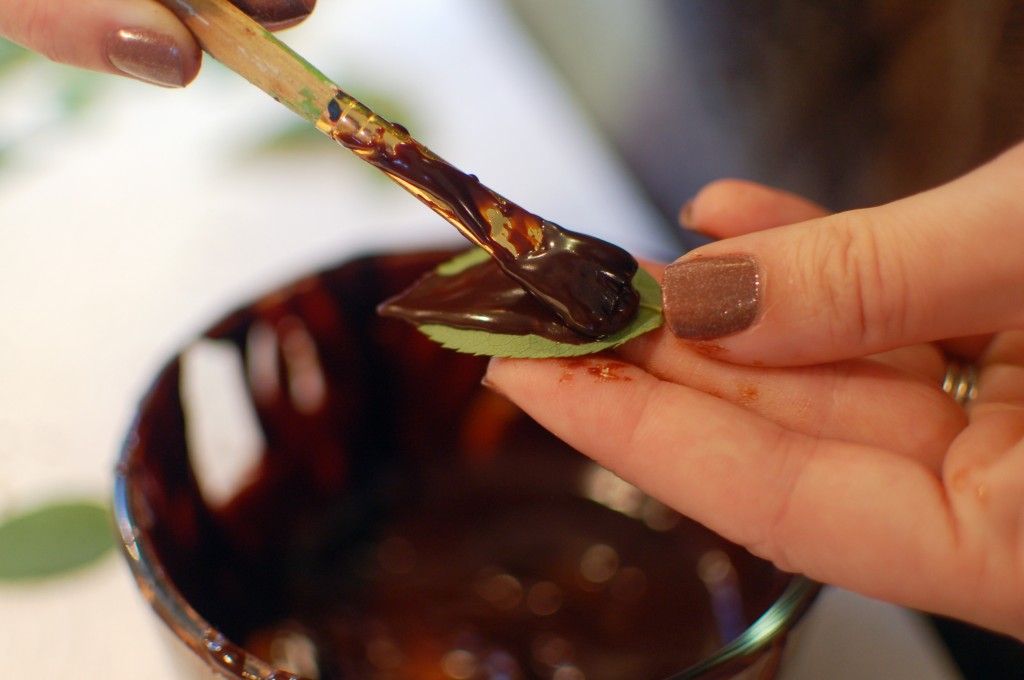 2. I set them on a wax-paper-lined cookie sheet and then put them in the fridge to harden. If you've done it right, it won't take long – 15 minutes or so. If they don't harden in an hour, they aren't going to! (But don't worry, yours will, because you'll only use chocolate!)
3. Carefully peel the leaves off the chocolate, starting with the stem. It was easier than I expected.
4. Arrange them on your dessert!
For bonus points: serve with this custard gelato. Yum!