Just three more days until Christmas! If I didn't have so many handmade gifts left to finish, I'd be dying of anticipation!
It's also prime gift wrapping time, but if you're flying across the country like us, you have to leave many unwrapped for airport security. I decided on a few easy gift toppers that pair well with monochromatic wrapping paper for quick and pretty presents (even at the last minute).
To make paper flowers, just cut three concentric paper circles and crumple them up. They don't need to be precisely cut or crumpled at all. Stack them with dabs of glue in the middle and add a little paper ball to the center.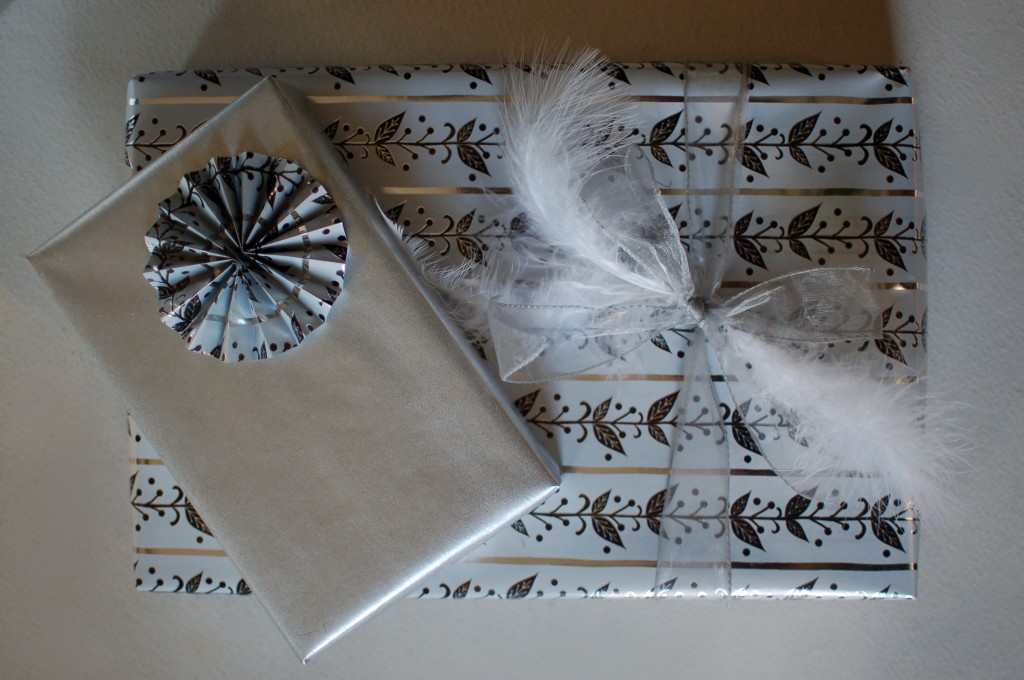 We've already discussed my love for paper rosettes more than once, and I love to add a few fancy feathers, too. Our kitty also loves the feathers, so we'll have to see if those survive until the presents are opened!
The stick of glittery leaves was just 25 cents at Michaels. You could also give your own leaves and pine cones some sparkle with a can of spray paint. In fact, with spray paint, you could turn any little object into a present topper!
Feathers, flowers, candy and gift tags all tuck nicely into strands of white string.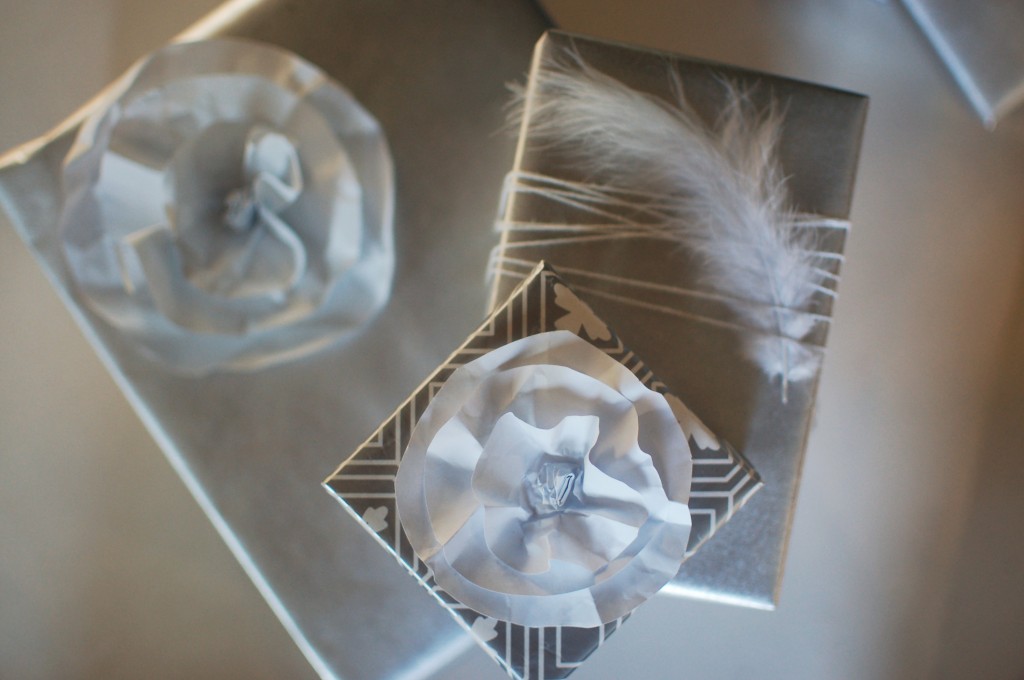 Happy wrapping!