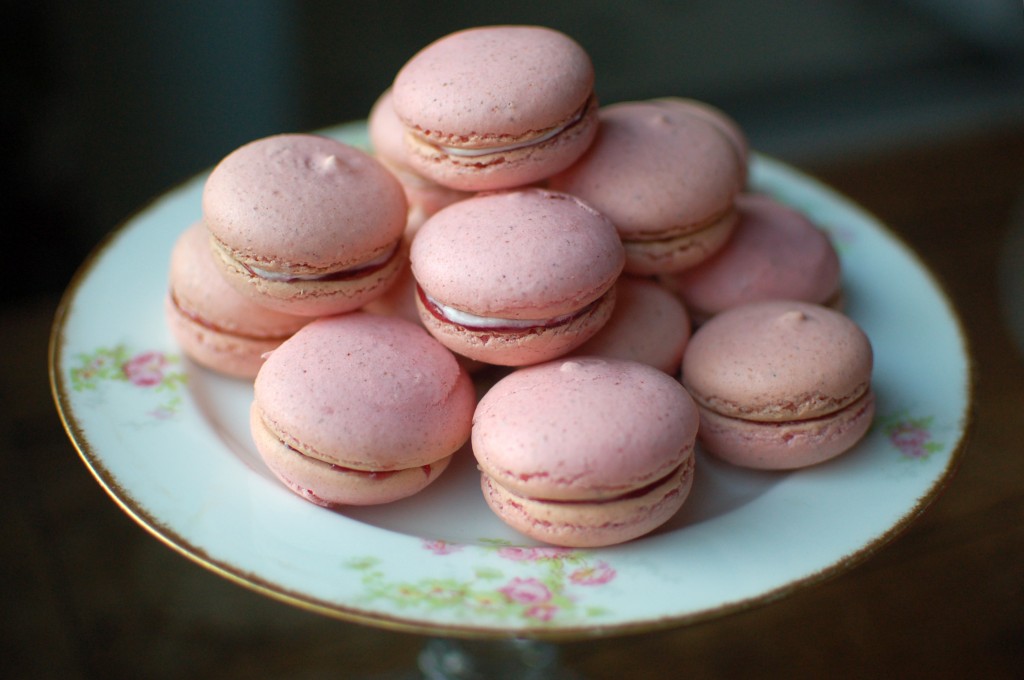 I made my first ever batch of macarons this week, and they were pretty cute and delicious! They weren't perfect, but I think I know how to fix them for next time.
Camellias and bougainvilleas are both blooming in Southern California — perfect for Valentine's Day arrangements. I also picked up a pretty set of mercury glass candle holders at a thrift store.
I made a felt fortune cookie for Greg. It only took two lines of stitching on a felt circle + a little note inside. The fortune cookie went perfectly with the surprise food tour that a girlfriend and I took our husbands on. And I love that I can swap the fortune anytime!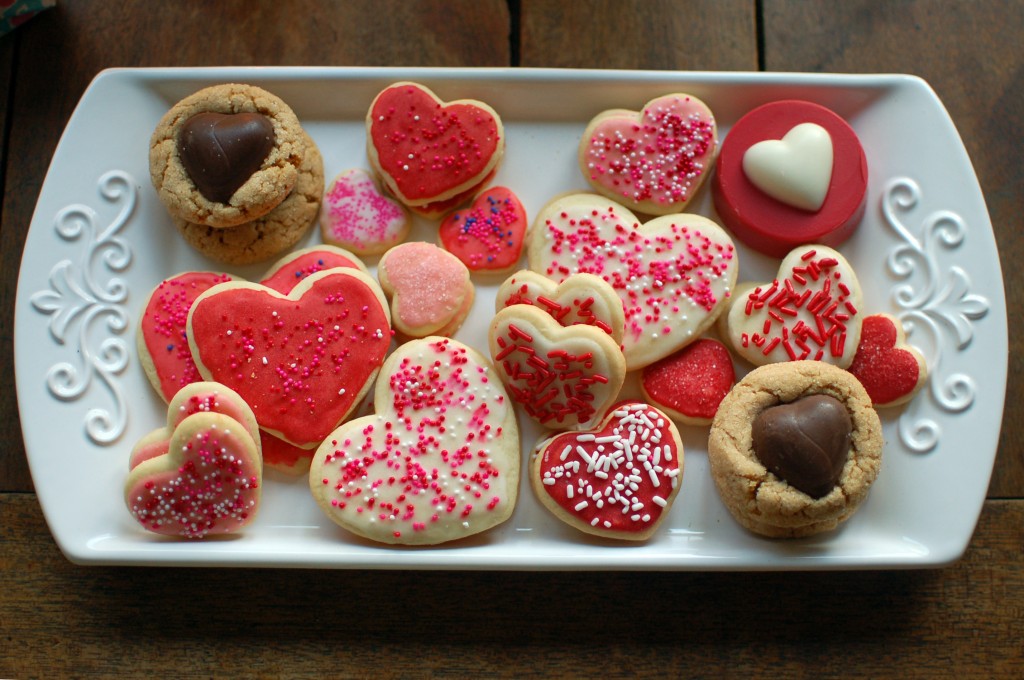 My mom sent us a batch of her iced sugar cookies and chocolate peanut butter cookies (though I couldn't keep from eating the peanut butter ones ahead of time!). After dessert (first!), appetizers and chocolate wine, Greg made steaks with butter and shallot sauce (which we first made at last year's Valentine Dinner Party). Love it.
And then we exchanged gifts — books! A tide pool encyclopedia for Greg and the Coralie Bickford-Smith version of Sense & Sensibility for me. It was a lovely Valentine's Day!