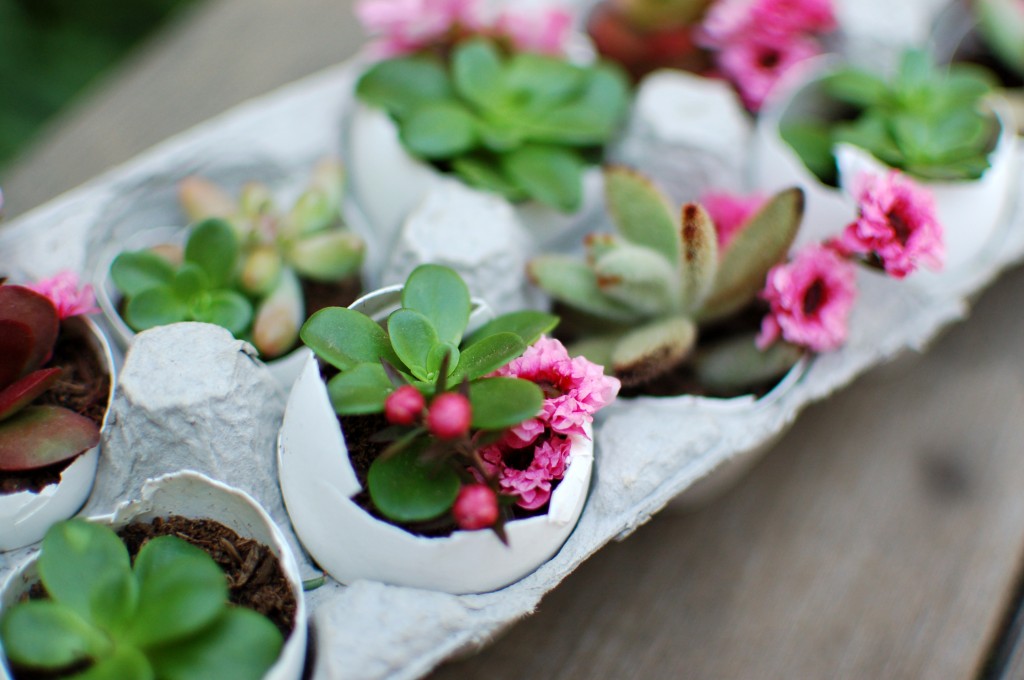 I often wait until the last minute to decorate for holidays (and generally don't care to have a seasonally-themed house except at Christmas), but not this Easter! I saw an adorable arrangement of succulents in eggshells and wanted to make my own immediately.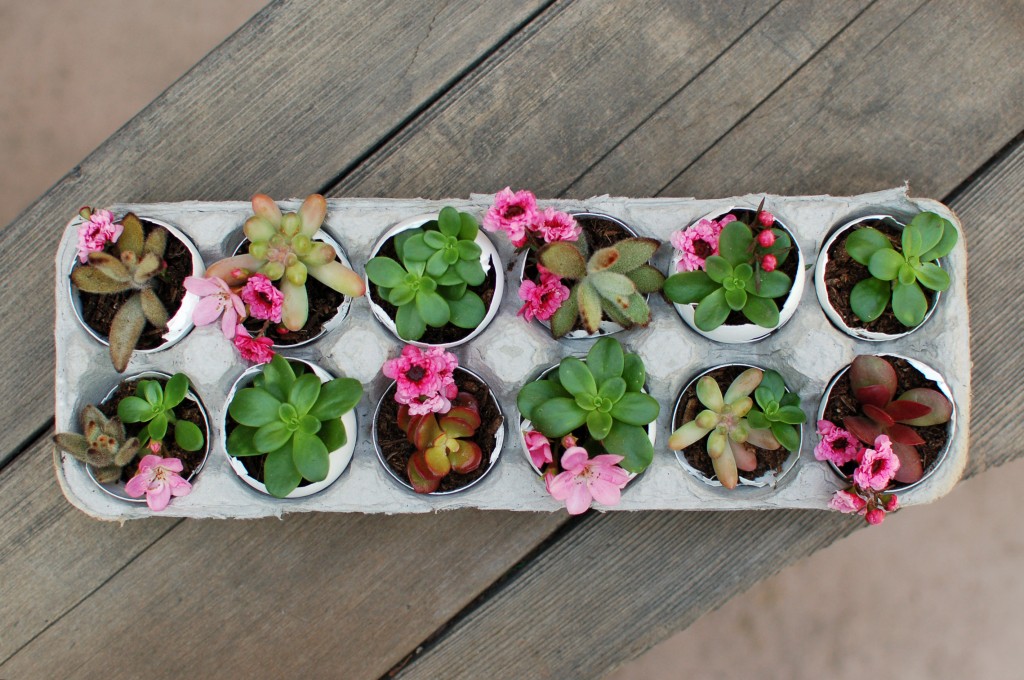 I did end up waiting a few days to eat enough eggs and collect their shells, but then I made this egg carton arrangement of my own. Based on the succulent tree I made at Christmastime, the little succulent clippings will survive just fine until Easter. The tiny pink flowers (mostly New Zealand Teas) will need to be replaced, but I'm fortunate enough to have an unlimited supply.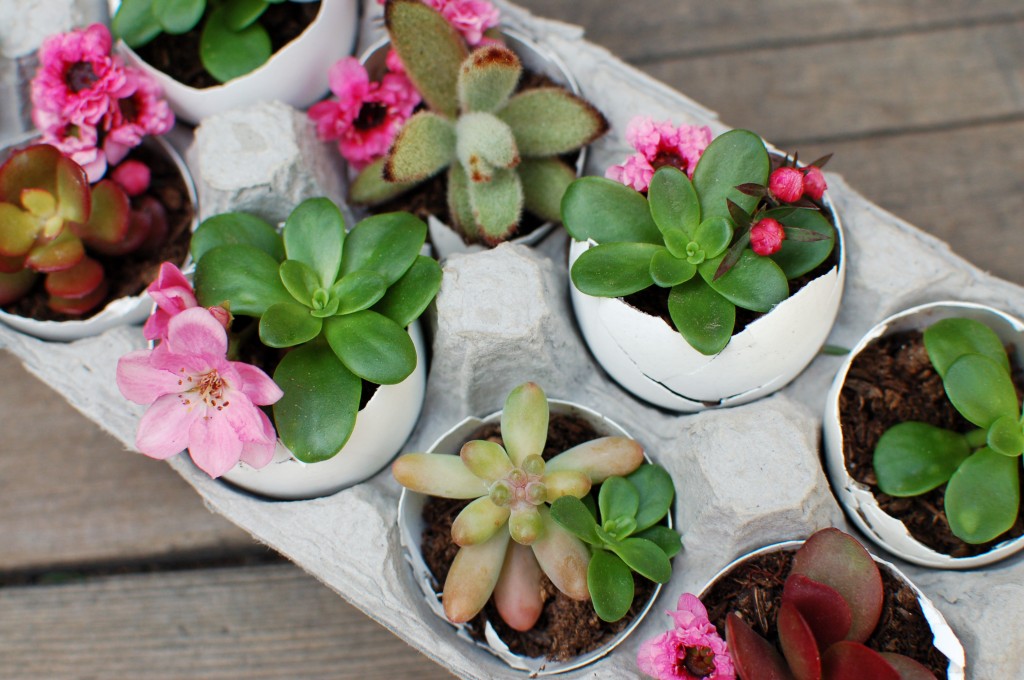 The supplies are pretty straightforward: eggshells, a cardboard carton (top half removed), soil, succulent cuttings and a few flowers. Moss is nice, too.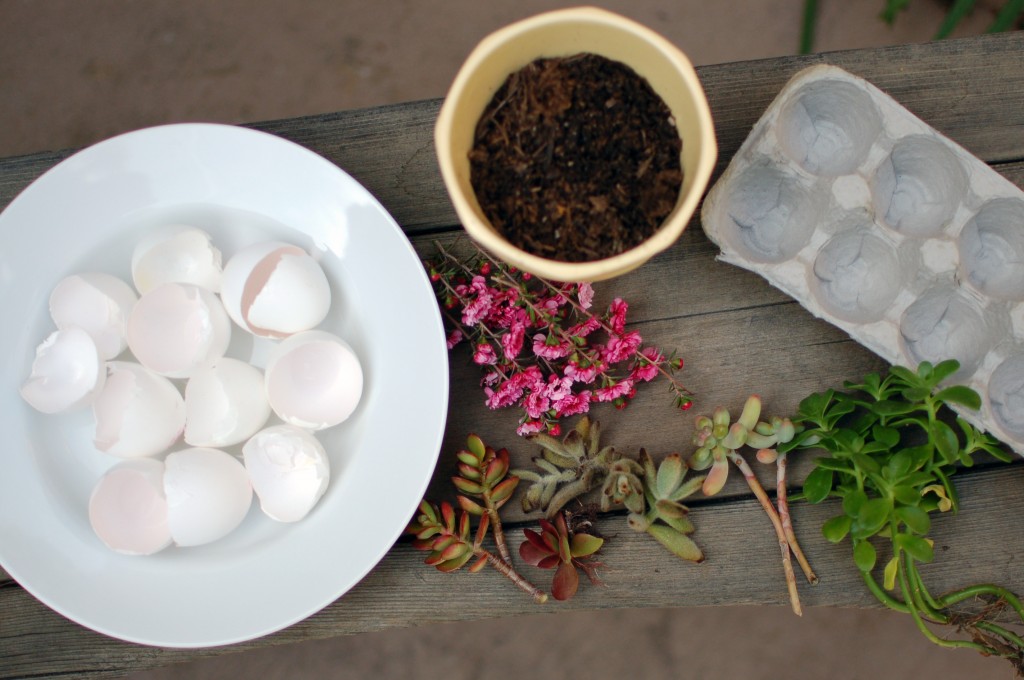 Just fill the shell with dirt.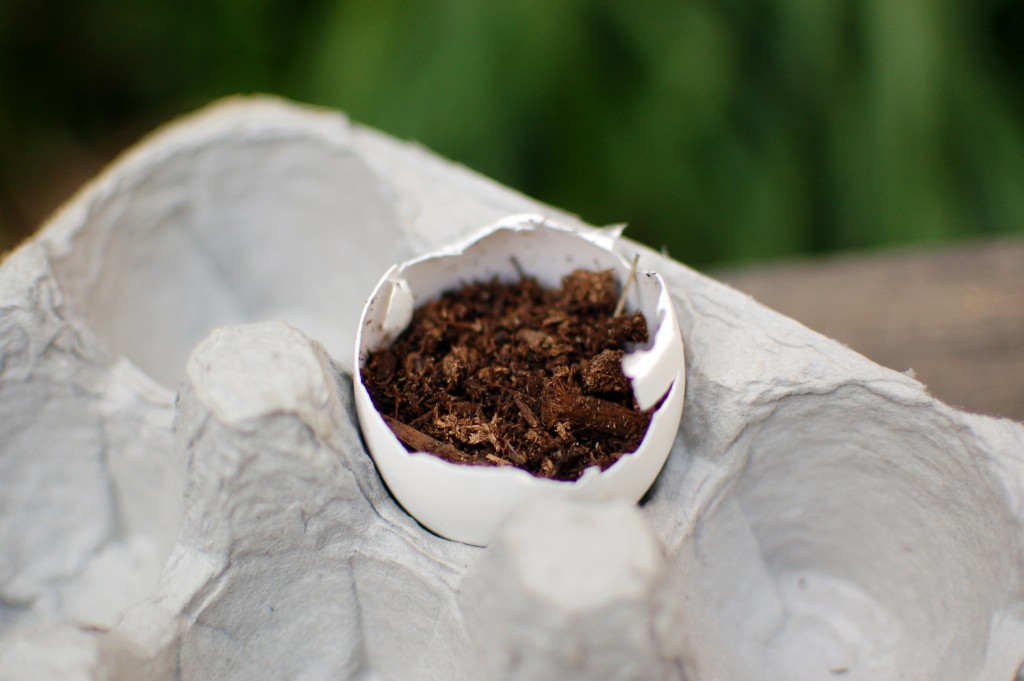 And "plant" the succulents and flowers!
Ta-da!