One of Greg's thirty birthday gifts was this quick and adorable breakfast. I squealed when I first saw the idea, and I still can't get over how easy and cute it is!
Simply prepare toast the way you like it (ok, jam might look strange, but try butter, honey or cinnamon and sugar), add 3 banana slices and 3 raisins. You do have to pay a bit of attention to the orientation and spacing of the bear's eyes so that he doesn't end up "confused bear" or "angry bear," but that's it! Enjoy!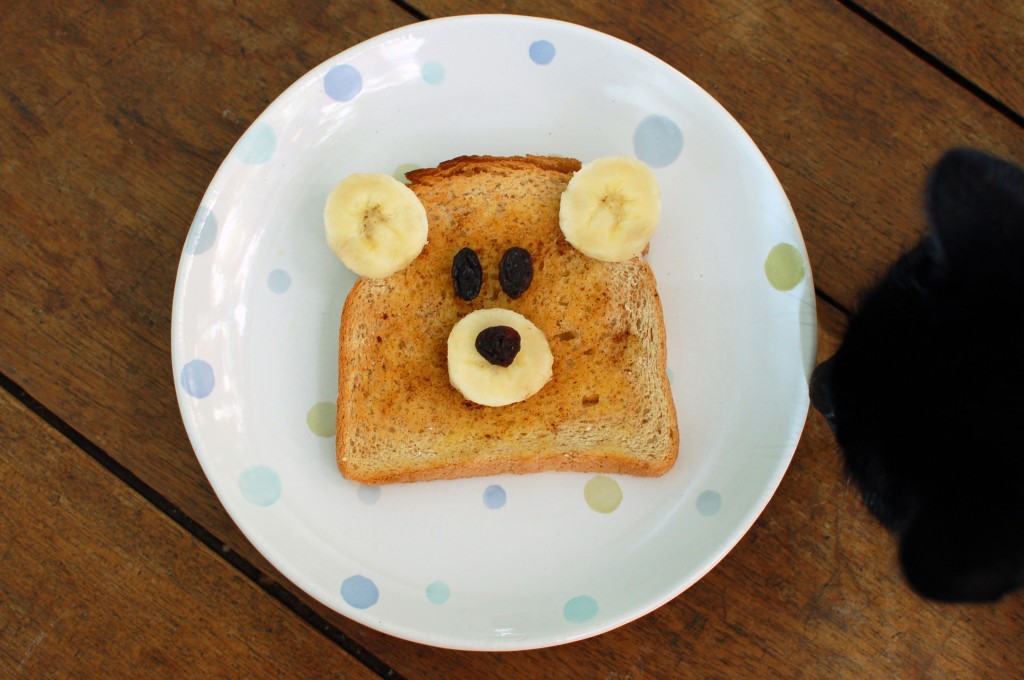 Behind the scenes: my mischievous kitty also loves cute toast. Or butter. But we'll pretend it's the toast!