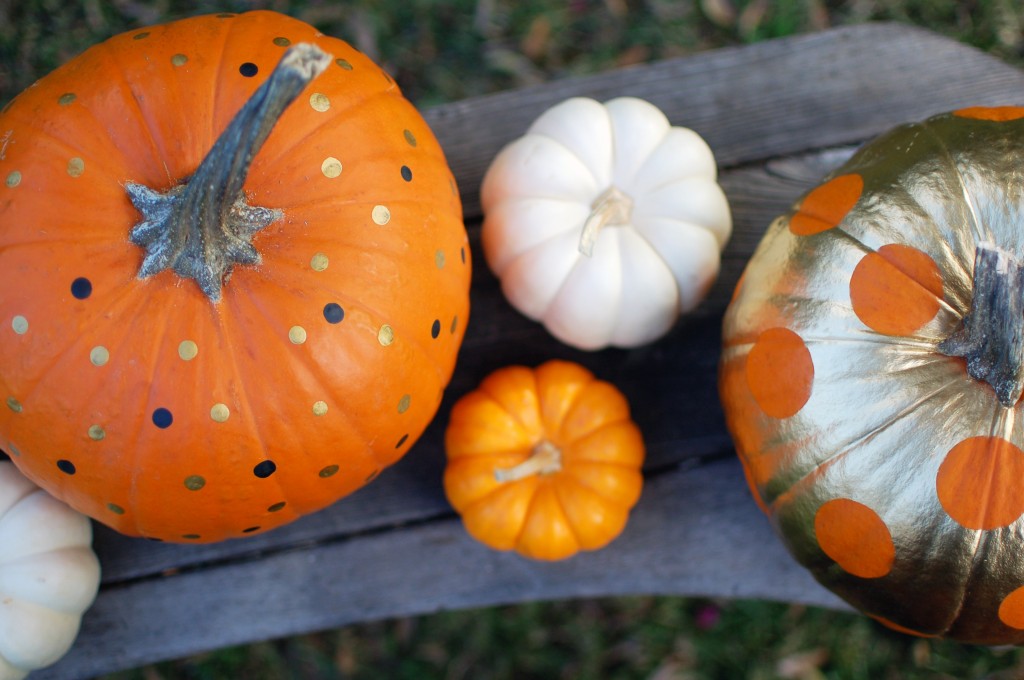 We have so many pumpkins this year. It started with a handful of super cute mini white pumpkins at our local grocery store, and I just went crazy from there. Once we decided to throw an autumn party, we just kept accumulating — more mini pumpkins and then large ones from three other stores. I love our pumpkin patch of assorted sizes and colors, though, and I have lots of pumpkin projects to share! First up, how I decorated "my" pumpkins. (Greg's carved pumpkins up next!)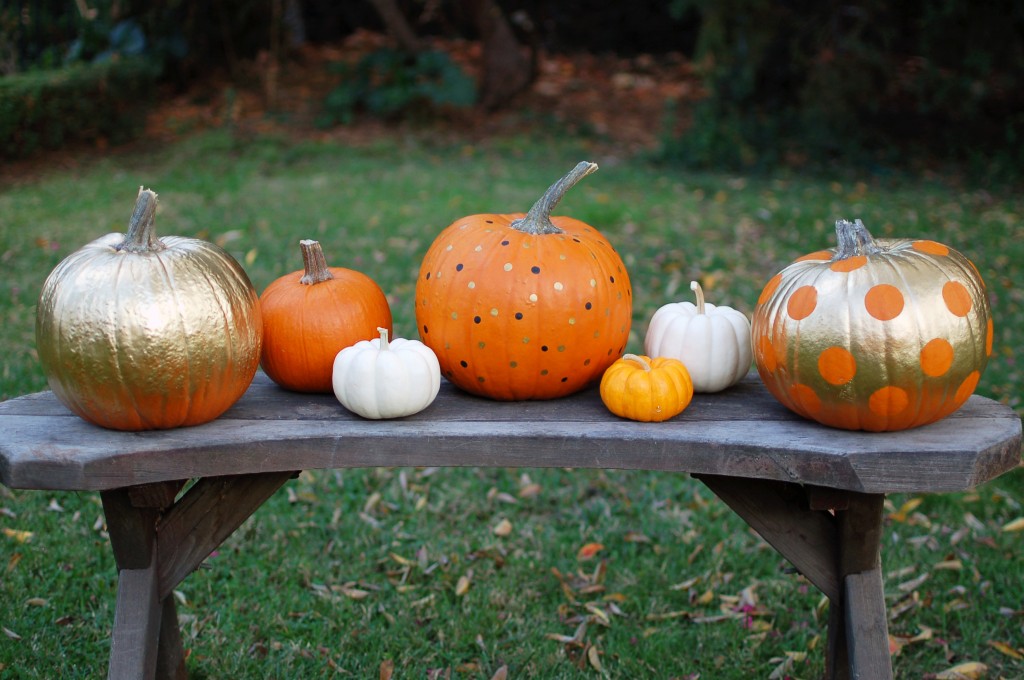 I wanted to use gold, orange and black for colors at our party, so I bought a can of gold spray paint and went to town. I used a circle punch on label paper (two supplies I had on hand) to make polka dots for one of the pumpkins before spray painting, and I love how it turned out. If you don't have a circle punch, circle (or star!) stickers would work just as well.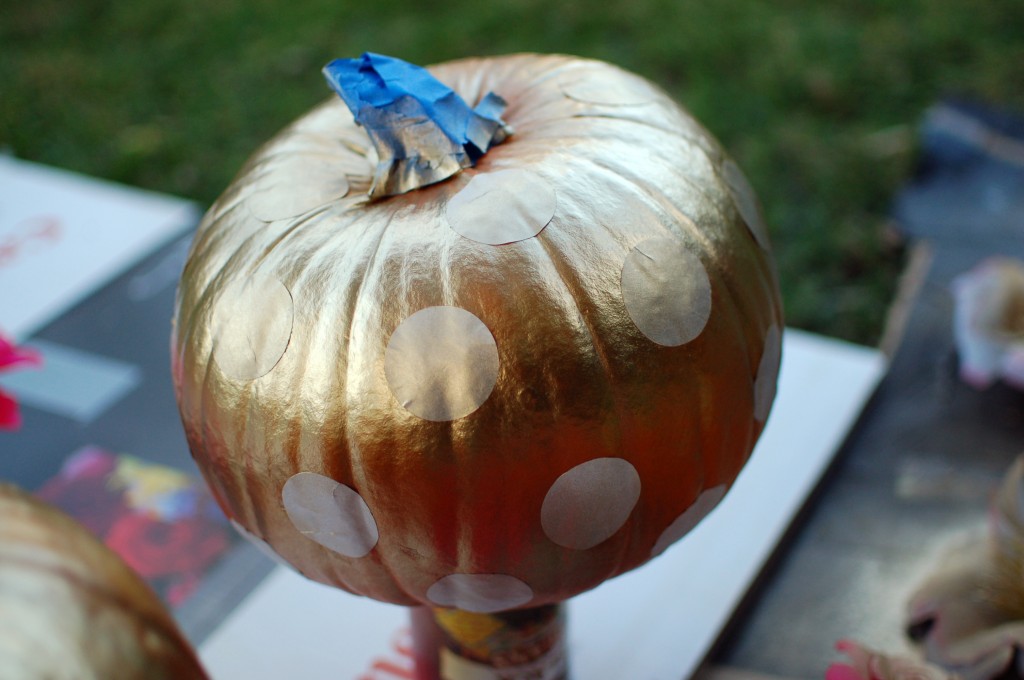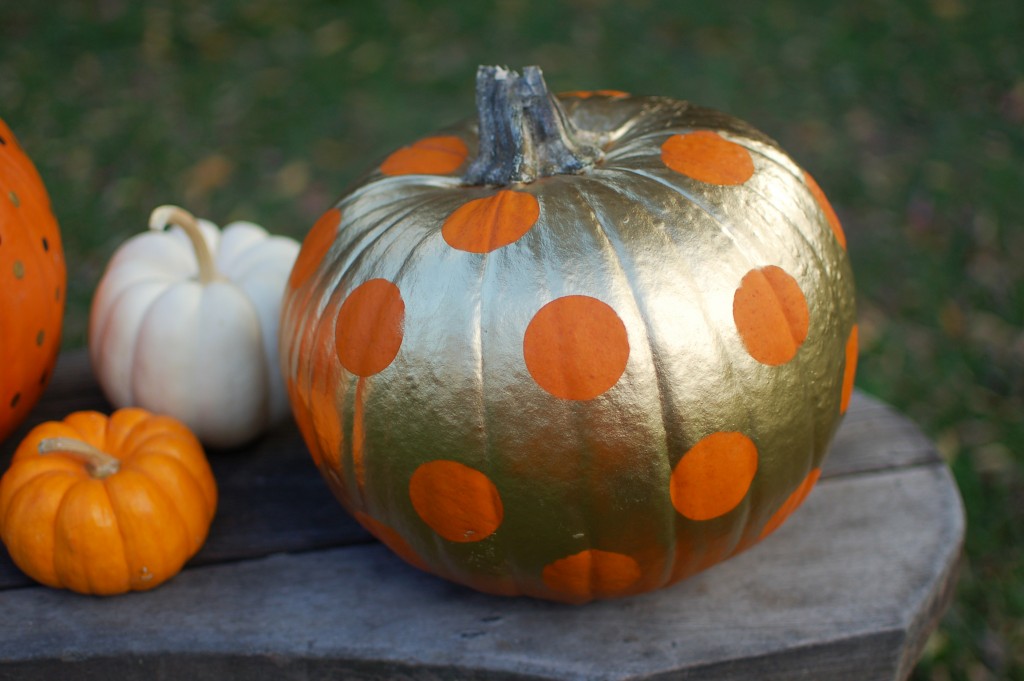 I painted another pumpkin solid gold (like the beloved Notre Dame football helmets, before they went tacky). On a third pumpkin, I added tiny black and gold dots by dipping a pencil eraser into acrylic paint and dabbing all over.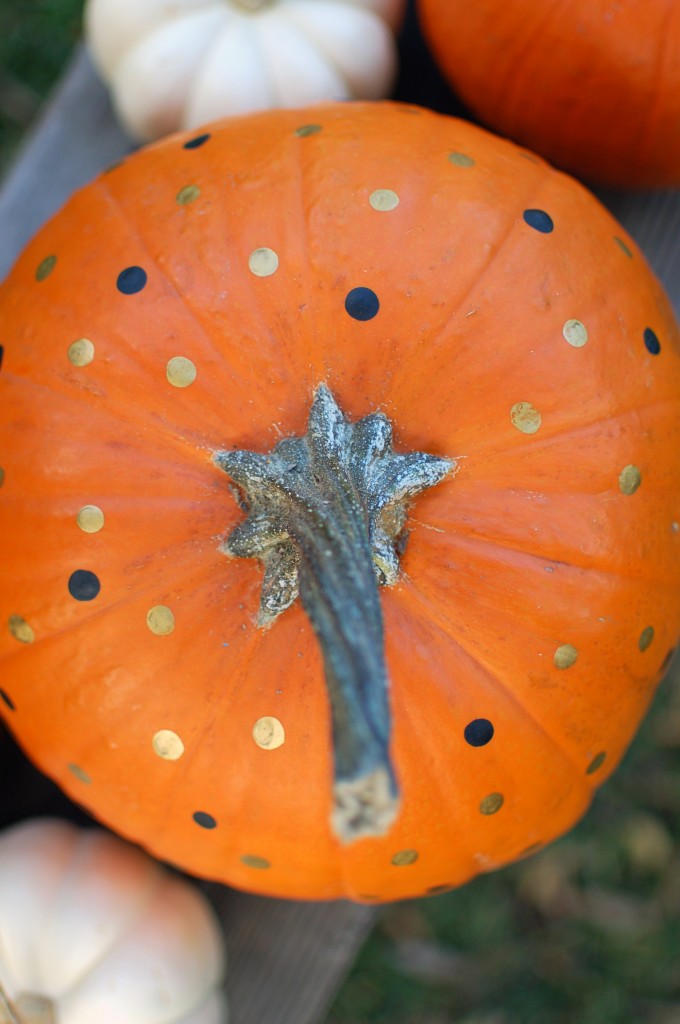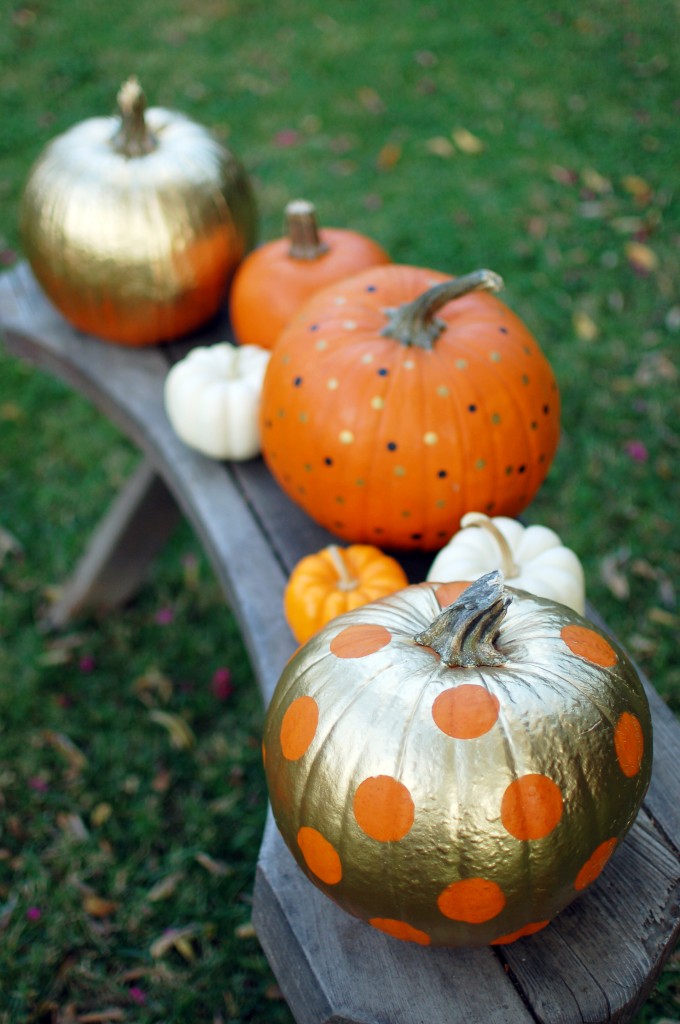 My pumpkins are now decorating our entryway and, if last year is any indication, should easily make it to Thanksgiving. I believe we finally cooked the guts of last years' pumpkins in April… (Don't judge.)