Today you can have your tea and eat it, too!
As much as I love a good cup of tea, I'd never be disappointed to discover that it was actually cake. If you have pretty teacups and a box of cake mix, there's still time to put together a dessert-filled tea party for Valentine's Day! I'm also thinking Mother's Day, little girl birthdays and Downton parties would benefit from teacup cupcakes.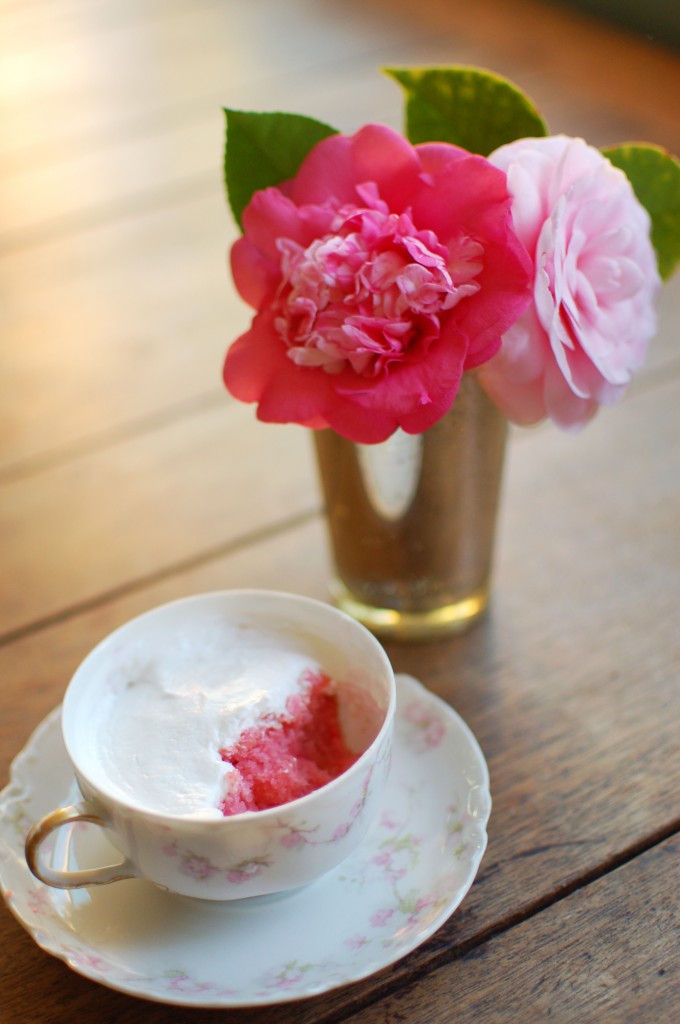 I only have three fancy teacups, so I wanted to make a small batch of cupcakes and, of course, I wanted it to be easy. I decided to use a strawberry cake mix that I've had in the cabinet forever, and am so glad I chose something pink! (Though white cake mix with food coloring would have worked, of course).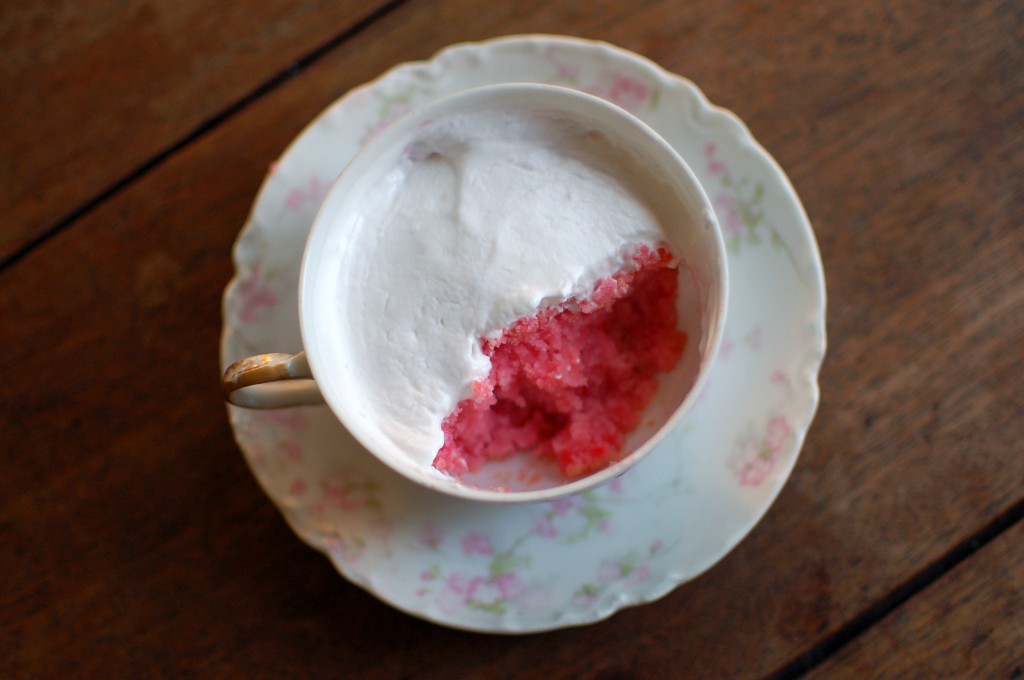 I followed a recipe for single serving cupcakes, and to make three teacups full I used: 1 cup strawberry cake mix, 2/3 cup water and 2 teaspoons oil. I mixed it up well and poured into the greased teacups. Bake at 350 until a toothpick inserted in the center comes out clean. The cake is deliciously moist, but took a crazy long time to bake — over 20 minutes, probably more like 30.
I'm also very intrigued by the 3-2-1 microwave method for single servings, though I didn't have the necessary angel food cake mix. Note: Don't put dishes with metallic trim (like many patterns of china) in the microwave!
For a bigger batch, it'd be better to follow the regular box (or scratch) directions, so there's actually egg involved!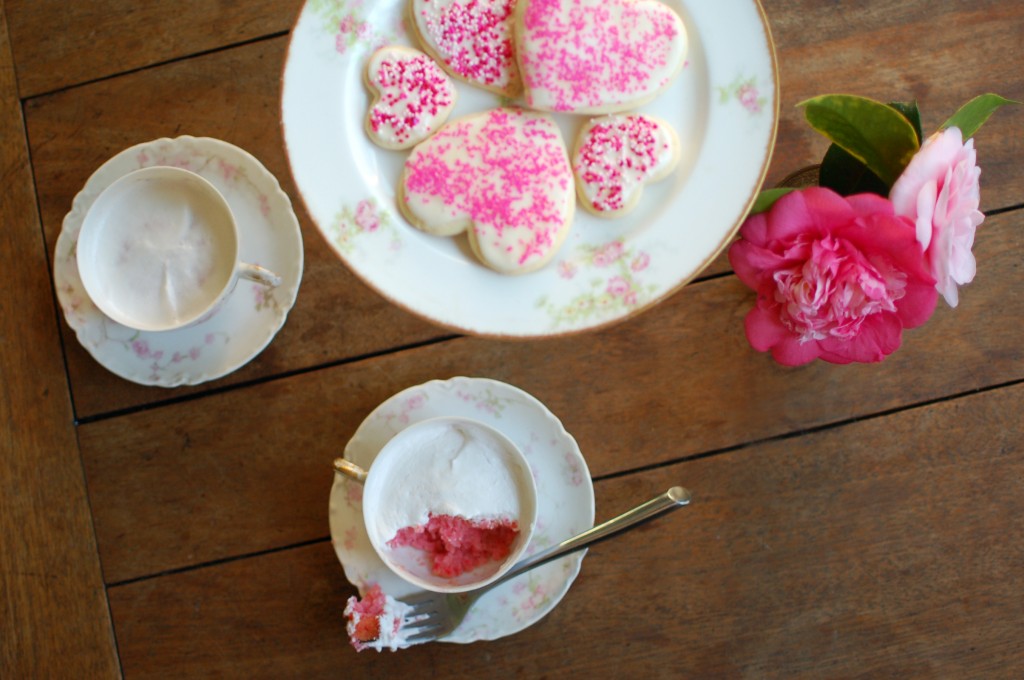 I frosted these with whipped cream so they'd look more like fancy drinks than fancy desserts. Any type of frosting would work, though, and I'm sure they would be beautiful with frosting piled up over the rim of the cup.
I hope you all have a great Valentine's Day, filled with hot pink and special people!