Way back in the fall, two of my dear friends had special parties on the exact same day. There was a baby shower for a friend's first boy here in LA and a first birthday for my friend's son 2,000 miles away. I already had my tickets to St. Louis (to be in this starry wedding!), so I had no choice but to miss the LA baby shower. (Otherwise, I may have been tempted to attend two parties across the country in one day, like what Greg and I often do on Christmas!)
It wasn't long before I discovered that not only would the parties be on the same Sunday afternoon, but they would have the same theme — Little Man parties! Too cute. So I got to work on the mustache and bow tie crafts, and was able to contribute a tiny bit to each of the celebrations.
I decorated straws with black cardstock using the template I made for mustache photo props, just scaled down a bit. The straws are from Sur La Table.
I also made mustache brownies. The color and texture works remarkably well for mustaches, though brownies also make adorable letters! The only trick to cookie cutter brownies is making sure the brownies are both thin and completely cooled. Definitely make them in a large pan!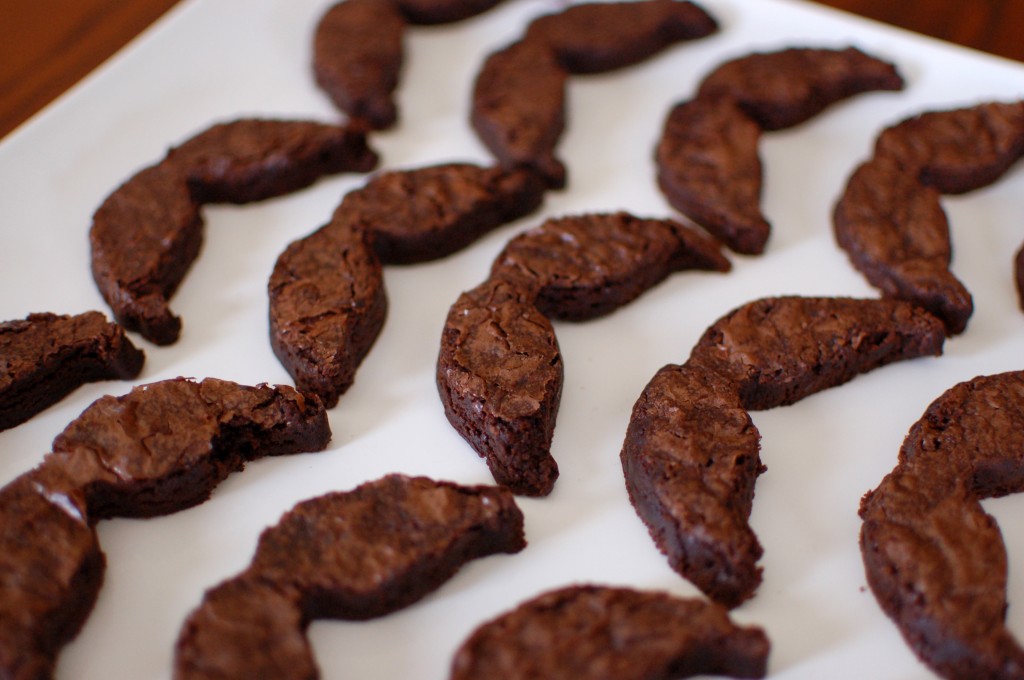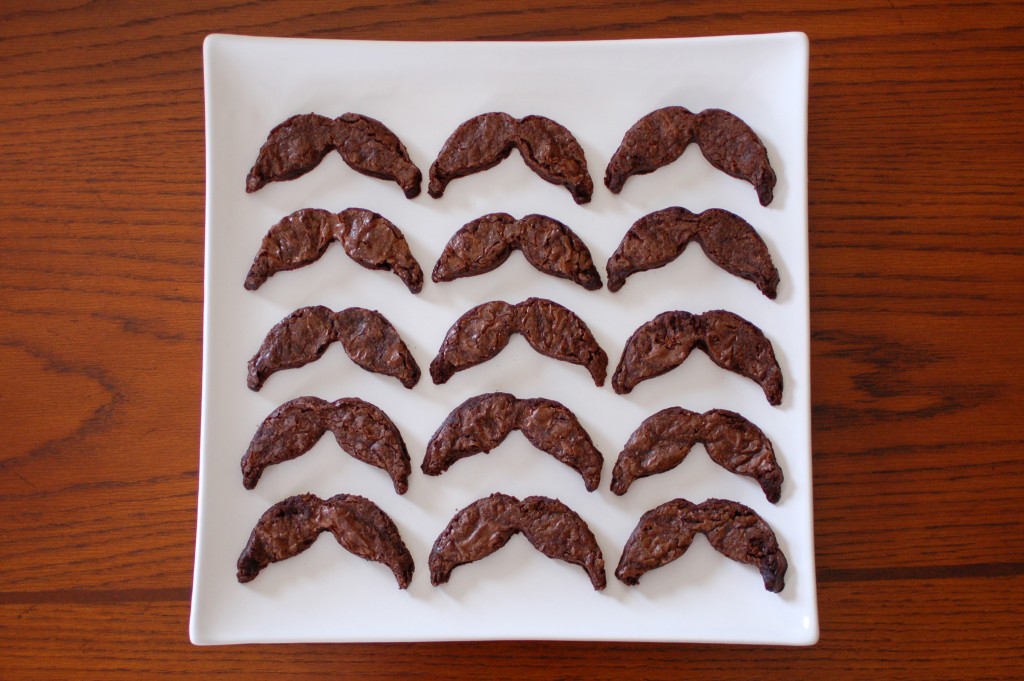 If only it were possible to be in two places at once! Luckily, I was able to watch a sweet little video of my friend at her baby shower via text message, and let her know that I was there in spirit. It sounded like the shower was fantastic, and we had a blast at the birthday party!
Those boys… they grow up so fast!