I was never a Boy Scout, and as a consequence, I can tie exactly one kind of knot—a granny knot! When I need to make sure something is especially secure, I just tie a bunch of additional granny knots. Somehow I've managed to survive this long without losing any furniture on the freeway… Anyway, while preparing a dessert table for my sister-in-law's baby shower, Jennifer had a stroke of genius. Knowing that my sister-in-law loves Twizzlers, she realized that they resemble ropes and could be tied into knots that would fit perfectly into the shower's nautical theme.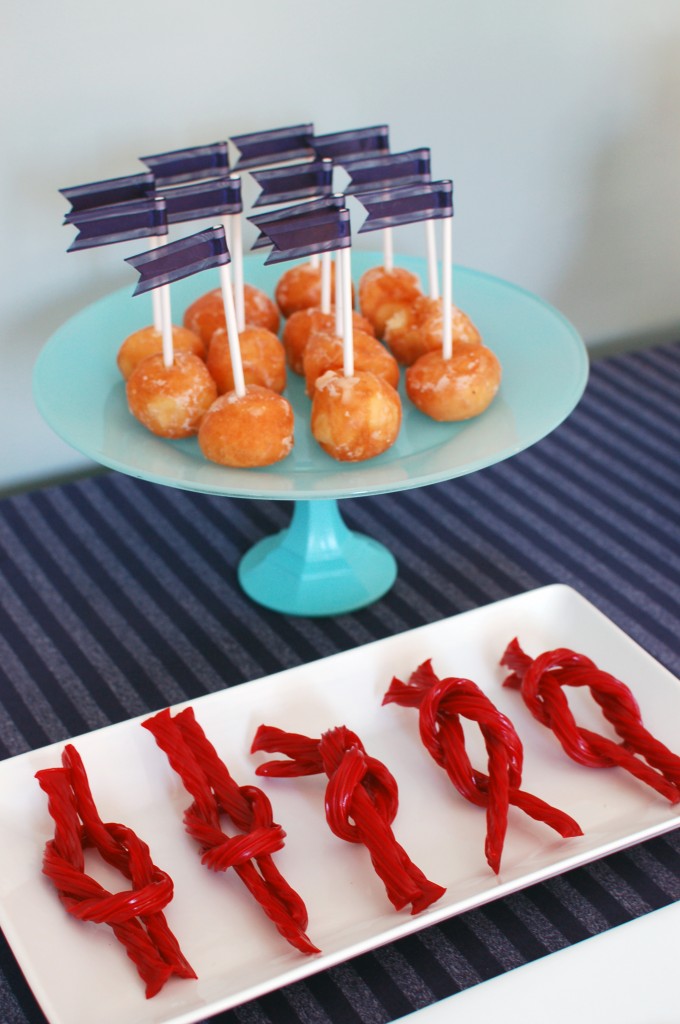 So after surviving some three decades on this planet without advancing past granny knots, I set out to tie square knots out of Twizzlers. While I must admit that I broke the first few pieces of licorice in failed attempts, I have to say that square knots aren't so bad. I'm certainly not going to be entering any knot tying contests anytime soon (yes, they have those), but I can happily say that I mastered the Twizzler square knot. The secret is not to pull them too tight or they'll spontaneously break after a few minutes. Plan on making the day of your party—they'll hold their shape for a few hours, but may not survive overnight.
1. Hold one Twizzler in each hand, with the flat side of the one in your right hand facing down and the flat side of the one in your left hand facing up.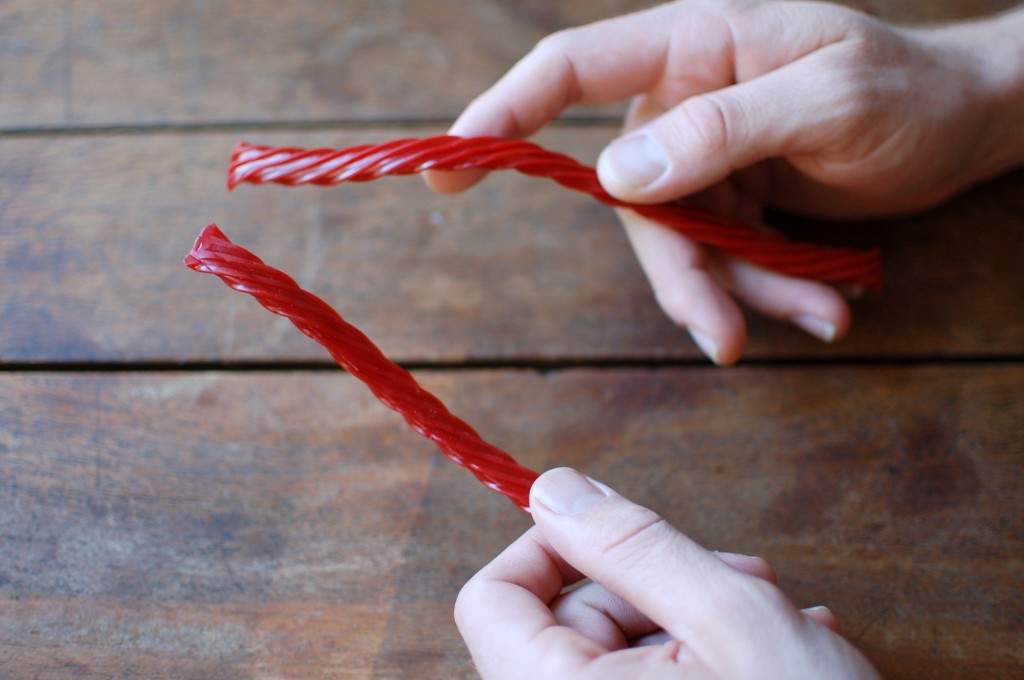 2. Form an "X" by crossing the Twizzlers with the right-hand piece on top. They should cross toward the bottom of the pieces.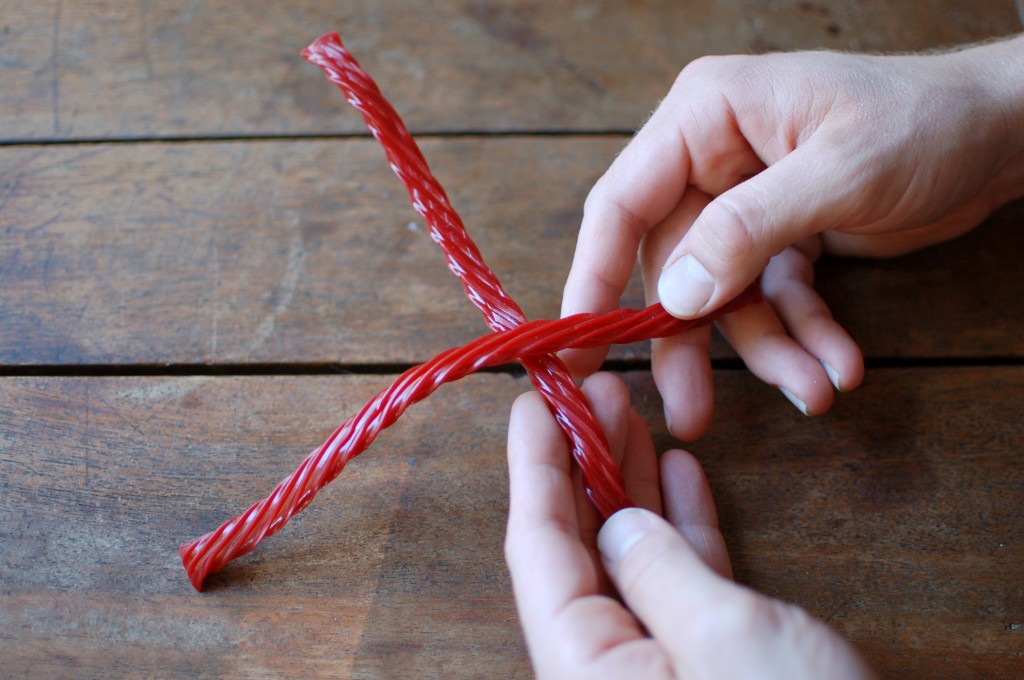 3. Fold the upper portion of the right-hand piece under the left-hand piece.
4. Fold the portion of the right-hand piece back over the bottom (left-hand) piece so that the right hand piece is wrapped around the left hand piece.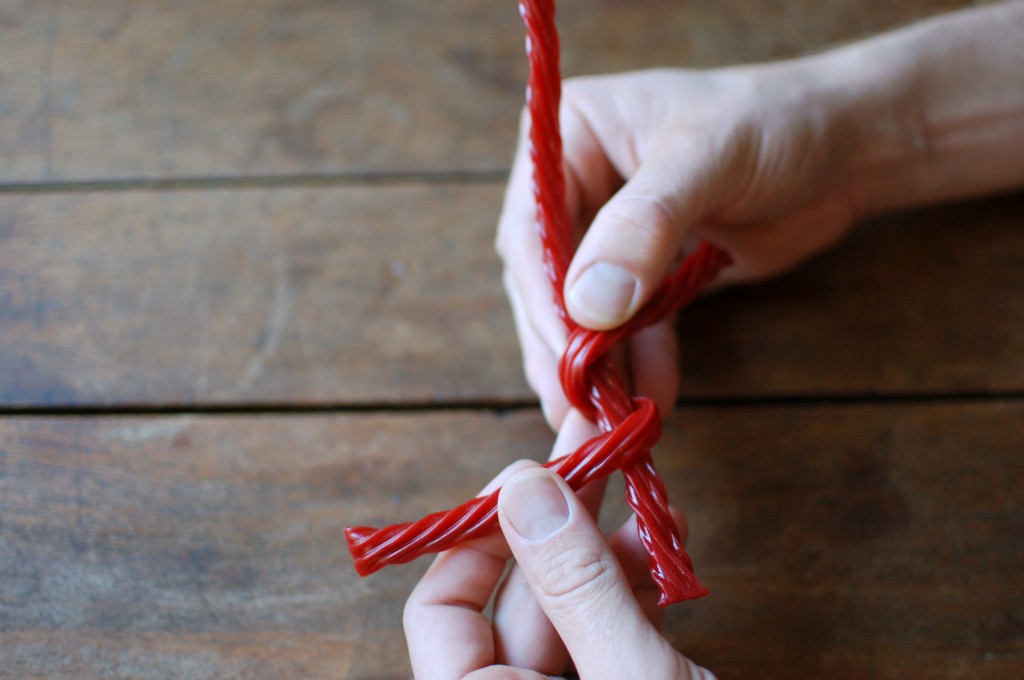 5. Bring the top portions of each piece together, crossing them so that the right-hand piece (now coming from the left) is on top.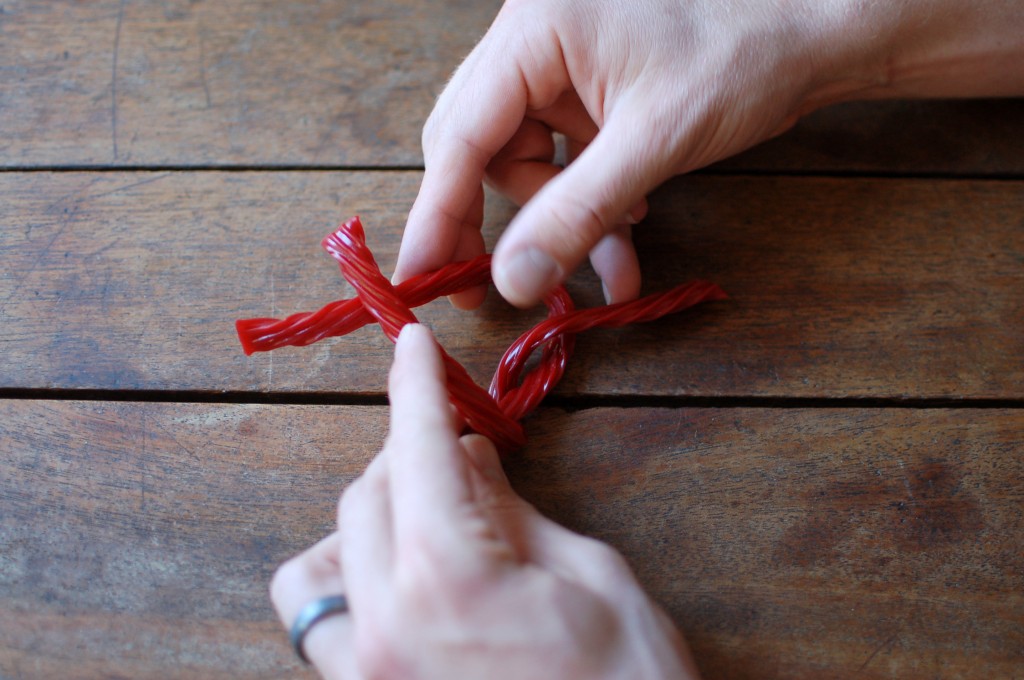 6. Fold the right-hand piece over the left-hand piece and pull it back through from under the left-hand piece.
7. Adjust the terminal lengths so they are symmetric.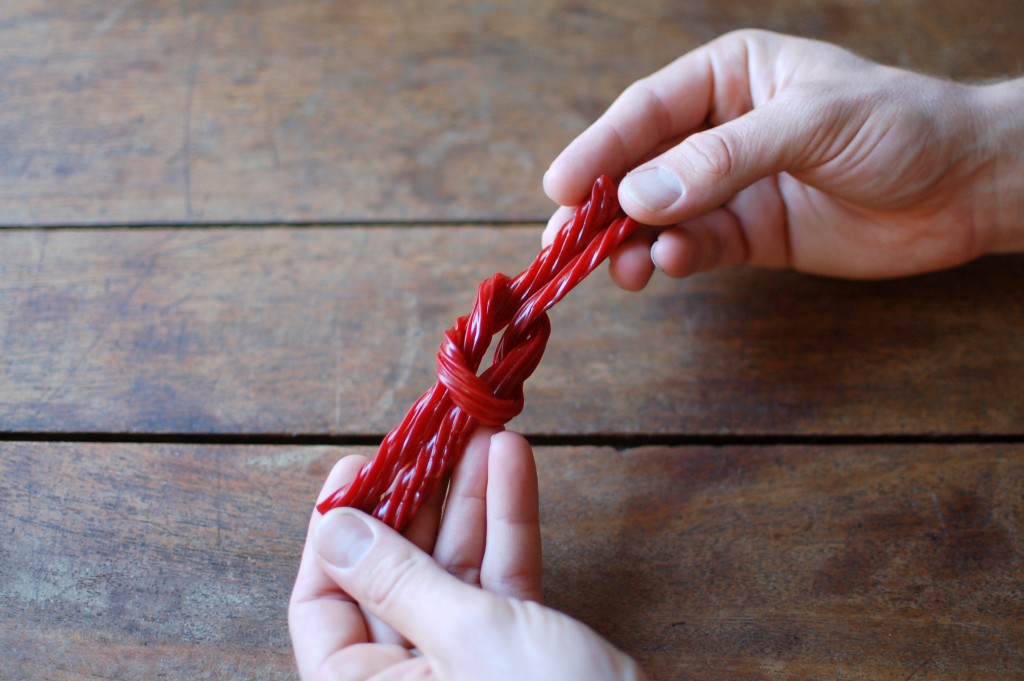 While no merit badges were earned completing this project, I hear that the Twizzler knots were a big hit at the baby shower!