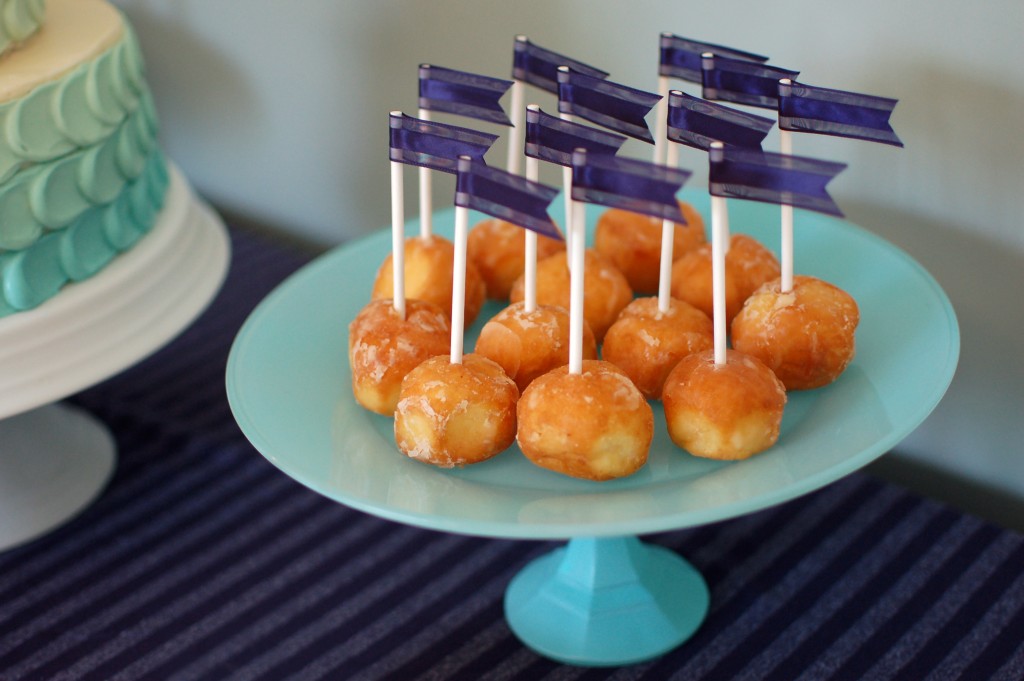 My nautical dessert table needed more color and height, and dessert stands seemed like the obvious choice. If your cake stand collection is like mine (um, I only own one!) and isn't as extensive as Bountiful (lovvvve), you might want to whip up a few of these for your next party!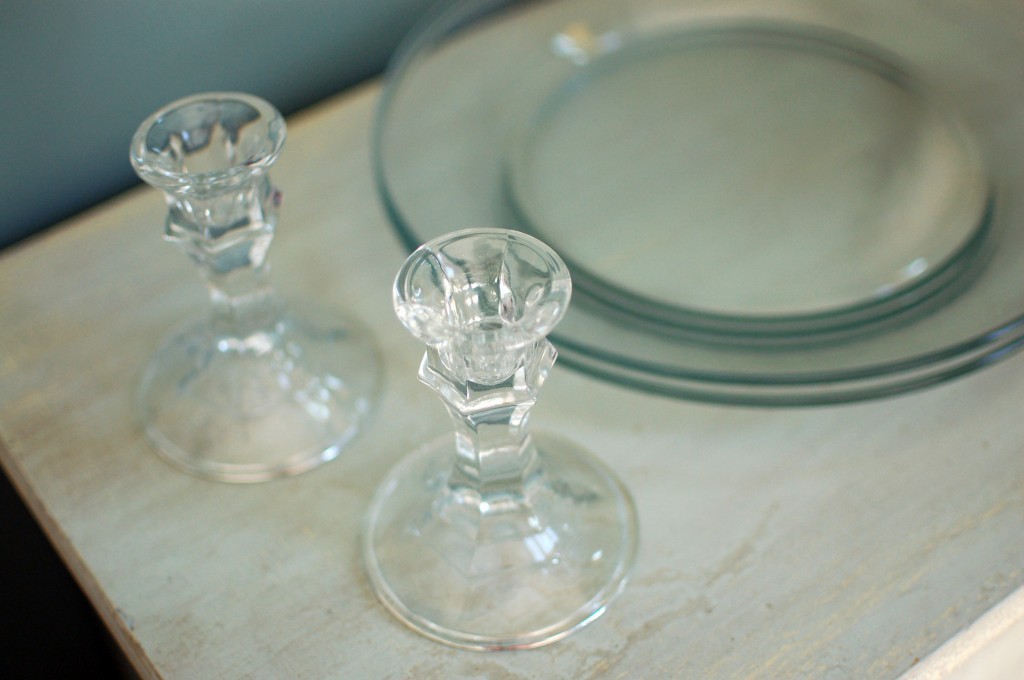 I bought two glass plates and two taper candleholders at the dollar store, then headed to Michael's for a can of robin's egg spray paint. I set the plates face down to spray paint. The idea is to paint the entire outside of the candleholders, but only the bottom side of the plates. This keeps them food safe! With E6000 glue that I already owned, I glued the candleholders to the plates.
(I'd highly recommend staying away from Design Master brand paint, despite their alluring shades. Two splatter-y cans later, my husband and I were frustrated and convinced that it wasn't our fault.)
I love that for $2 plus paint, I can make a cake stand to match any event. And because they're so easy and inexpensive, I'm happy to give them away after the party!